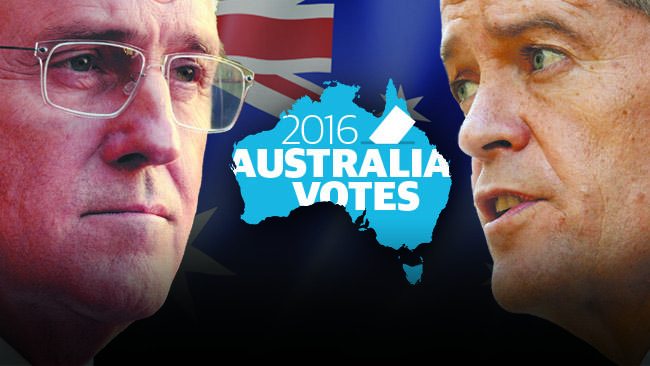 Federal Election 2016 : Five key policy battlegrounds this election
For the first time in years, voters have a clear choice on policy. Here are the major differences:
Health and education funding: Labor has committed to the full six-year Gonski plan. The Coalition has promised to fund the first four years and has committed to an extra $1.2 billion for schools over 2018-20.
Housing: Labor has vowed to curb negative gearing tax deductions and capital gains concessions. The Government says it will not change negative gearing.
Company tax rate: The Coalition's budget proposed cutting the tax rate for all companies to 25 per cent by 2026-27. The reduction would be staggered — businesses with annual turnover less than $10 million would pay 27.5 per cent tax from July. Labor supports the 27.5 per cent rate for small businesses with turnover below $2 million but is against the Government's other company tax cut plans.
Carbon pricing: Labor has committed to a renewable energy target of 50 per cent by 2030. The Government has a $2.5 billion emissions reduction fund, which uses taxpayer dollars to pay for emission cuts.
Industrial relations: The Coalition wants to re-establish the Howard government's Australian Building and Construction Commission (ABCC). Labor and unions are staunchly opposed to the ABCC.
Also, the Government says they'll leave penalty rates to the Fair Work Commission. Labor has vowed to defend penalty rates before the commission, if elected.