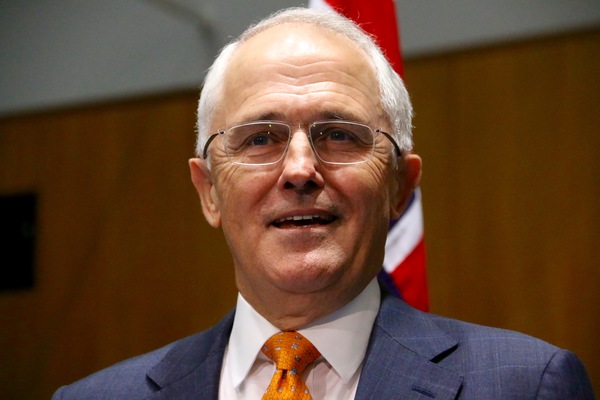 Federal Election 2016 : Budget gets thumbs down in latest Newspoll
Govt fails to get needed boost as Labor lead 51-49 on two-party preferred basis.
Within hours of Prime Minister Malcolm Turnbull finally announcing a July 2 federal election a new opinion poll showed the Coalition trailing Labor after Treasurer Scott Morrison's first budget failed to deliver the government a much needed popularity boost.
According to the latest Newspoll, published in The Australian, Labor leads the Coalition 51-49 on a two-party preferred basis as the marathon 55-day election campaign begins.
Significantly, the poll showed the Coalition's primary vote mired on 41 per cent for the third consecutive survey, but Labor increasing its primary vote to 37 per cent, the highest it has been since Mr Turnbull became PM.
According to Newspoll, 39 per cent of voters said they would be worse off under the Morrison budget while only 18 per cent thought they would be better off.
The good news for Mr Turnbull was that he increased his standing as preferred PM – he leads Mr Shorten 49 per cent, up from 47, to 27 per cent, down one per cent. It was Mr Turnbull's first increase since November last year.
Earlier Sunday, Mr Turnbull said his government would "keep the course" of responsible economic management while the ALP would stop "our nation's transition to the new economy dead in its tracks".
Shortly after Mr Turnbull made the formal election announcement on Sunday, Labor leader Bill Shorten made his own pitch to voters, urging them to cast aside the Coalition or risk "three more years of dysfunction, dithering and disappointment".
With Newspoll and other surveys showing a second term for the Coalition is no longer guaranteed, Mr Turnbull made a point of seeking a personal endorsement for his leadership of Australia.
In announcing that the double dissolution election would be fought over his "jobs and growth" plans, mainly through an incremental reduction in all company taxes to 25 per cent by 2026, Mr Turnbull appealed to voters to back him above Mr Shorten in economic management.
Mr Shorten countered that the election would be fought on fairness in tax reform, health and education.
In formal, nationally-televised leadership debates, Mr Turnbull and Mr Shorten will engage in both a beauty contest and a credibility test over whose plan is more credible in sustaining Australia's prosperity and comparatively low unemployment rate.
Economic jitters
Last week in a clear indication of its concern, the independent Reserve Bank of Australia reacted to recent unexpected deflationary indicators and cut the cash rate to 1.5 per cent. It was an unprecedented interest rate stimulus, showing that Treasury's budget projections for inflation of 2.5 per cent over each of the next two years are off the mark.
But neither Mr Turnbull nor Mr Shorten will talk down the economy over the next 54 days of the campaign. To do so would be to confirm the Reserve Bank's worst fears at a time when consumer and business confidence in the economy is vital to investment.
"I will be seeking a mandate from the Australian people, as the Prime Minister of this country, to carry out this plan because we know that it will lay the way, clear the way for us to have the greatest years in our history," Mr Turnbull said.
In Tasmania for a 10-year reunion with the Beaconsfield mining community, where Mr Shorten first rose to national prominence during a mine rescue, the Labor leader said that economic growth could only come through fairness with the tax system. He repeated a commitment to reform negative gearing on future property investment and rejected the government's 10-year "glide path" cuts to company tax.
If voters were hoping for two distinct policy visions to choose from, they have it.
But with Australia's AAA credit rating already under closer scrutiny by ratings agencies, both Mr Turnbull and Mr Shorten will be constrained in what further stimulus announcements they can make during the campaign. Both have said they will do nothing to threaten the AAA.
Greens' vision
In Newcastle to observe a kayak protest blockade of the coal port, Greens leader Senator Richard di Natale said the election would be fought on "no more new coal".
Senator di Natale denounced "the old parties" for having ignored or downplayed climate change at a time when the Great Barrier Reef was in grave danger.
Australia's prosperity was dependant on a transition to a "renewable energy economy" which would generate new jobs.
With both the Prime Minister and the Labor leader heading for Queensland marginal seats from Monday the long election battle is expected to focus on marginal government seats. Mr Turnbull and the Coalition have to defend 21 seats, the government's notional House of Representatives majority after the recent electorate redistribution.
The government can be defeated by a nationally uniform swing of just 4.4 percent to be rendered a 'one-term wonder'.
According to ABC psephologist Antony Green, the redistribution reduces the Coalition's seats from 90 to a notional 88, increasing Labor by two to a notional 57 seats.
With 150 House of Representatives seats now up for grabs the party which wins 75 seats plus one will form the next government.
With opinion polls to intensively track voter intention, both the marginal seats campaigns, prime time TV advertising plus clever viral social media satire will be crucial. Negative attack ads and attempted character assassination are to be expected.
In the Turnbull vs Shorten contest, beauty is in the eye of the beholder.
Source: TND