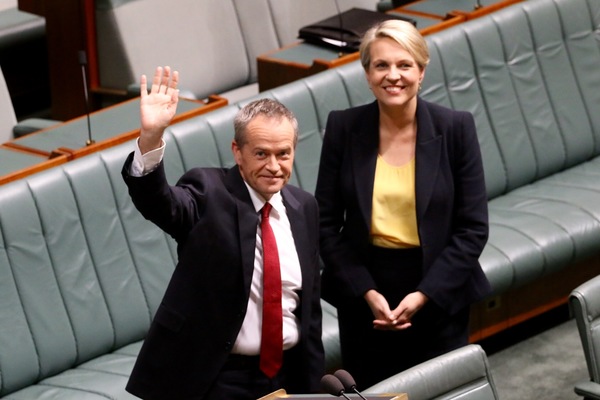 Federal Budget Reply 2016: $71b in budget savings over a decade: Shorten
The opposition leader says the budget favours corporations over average taxpayers, presenting Labor's plan for 'fair' budget repair.
Bill Shorten says Labor has made $71 billion in savings over the next decade through spending cuts and tightening tax concessions.
Mr Shorten said Labor's aim was for overall fairness in the budget that did not 'smash' families at the expense of big business.
'You do not create the jobs of the future by cutting education, by cutting infrastructure and making broadband slower,' he said.
The opposition leader said Labor would support the government's modest measures to limit bracket creep and a tax cut for small businesses with a turnover of less than $2 million a year.
Mr Shorten said his party could not support the government's plan to extend tax cuts to larger businesses over the next 10 years.
Labor will oppose some of the government's retrospective changes to superannuation rules.
Mr Shorten vowed that a Labor government he led would also pass laws to ensure Medicare cannot be privatised within 100 days of being elected.
'Under a Labor government Medicare will be in safe hands and in public hands. We will not support the privatisation of the Medicare system full stop,' he said.
A Labor government would also crack down on dodgy private colleges which saddle students with debt and fail to deliver qualifications.
Mr Shorten said a Labor government would deliver 50 per cent renewable energy by 2030 and boost infrastructure with a $10 billion funding facility.
The Labor leader said in 58 days Australians would choose who governed the country for the next three years.
'We might be the underdogs in this election but we have never sought to be a small target,' he said.
Source: AAP