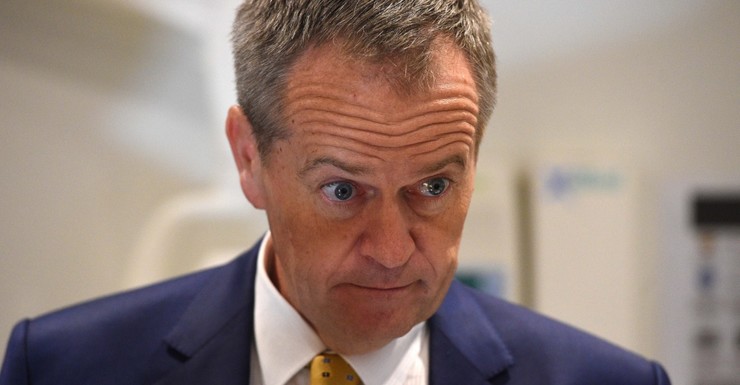 Federal Budget 2016 : Shorten to deliver budget response
Opposition Leader Bill Shorten presents his reply to the budget on Thursday night, likely his last chance to speak to voters from the forum of parliament before the election is called.
Labor has already made clear its views on the budget, with Mr Shorten and a succession of shadow ministers giving their verdict in media interviews.
'This is a budget which favours the millionaires over the battlers,' Mr Shorten told reporters, adding that the top 10 per cent of income earners were getting the vast bulk of tax cuts.
However, Labor will support the budget measure to reduce the impact of bracket creep by increasing the threshold at which the second-highest tax rate cuts in. That threshold will now move from $80,000 to $87,000.
But most Australians will still miss out.
Labor has branded this a budget for the rich because of the end of the two per cent budget repair levy on high-income earners in mid-2017, giving those on million dollar incomes a near $17,000 tax cut.
Business groups have been quick to applaud Treasurer Scott Morrison's first budget, which has small business taxation as its centrepiece for the second year in a row.
Along with a cut in their tax rate from 28.5 per cent to 27.5 per cent, the turnover threshold for eligibility has been raised from $2 million to $10 million.
Greens leader Richard Di Natale gave his budget reply in the Senate on Wednesday night, saying the Greens won't support cuts to company and personal income tax.
He said the budget had been 'a massive let down for the people of Australia', subsidising fossil fuels while taking money away from addressing climate change.
'The Greens will not support these tax cuts at a time when so many Australians are doing it tough, when we haven't got the revenue to fund schools and hospitals,' he said.
Also not happy is the Alliance of Australian Retailers whose members will have to charge their smoker customers ever-increasing sums per pack.
Alliance general manager Chiang Lim said the government had committed to another four 12.5 per cent excise increases each year for the next four years, on top of four earlier 12.5 per cent annual increases under Labor.
'It seems like whenever governments are desperate for money to pay for their shortfalls, the poor smokers and tobacco small business retailers pay the price,' he said in a statement.
Source: AAP