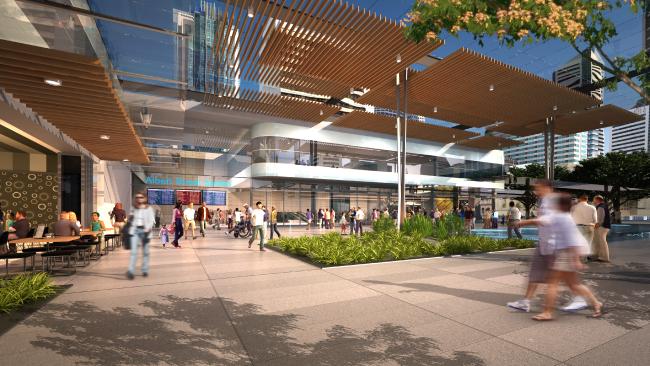 Federal Budget 2016: Queensland misses out on major infrastructure projects
Key Queensland projects will remain marooned while about $1 billion in federal funding has gone begging because the Palaszczuk Government won't sell assets.
Treasurer Scott Morrison's first Budget contained no specific funding for the state's No.1 infrastructure project, the Cross River Rail.
The underground inner-city rail link, needed to ease urban congestion, will cost about $5 billion and will require federal funding as well as private-sector investment.
Townsville's proposed new football stadium, to which the State Government has already committed, also failed to score any funding.
Absence of a commitment to either project leaves open the prospect for Prime Minister Malcolm Turnbull to make an announcement during the looming federal election campaign.
Meanwhile, projects in Victoria and New South Wales are flush with federal funding after snaring a share of the $5 billion asset recycling fund announced in 2014.
Victoria, which leased the Port of Melbourne in a multibillion-dollar deal, will pocket $857 million for its underground metro train project, which mirrors Queensland's Cross River Rail proposal.
A further $2.2 billion will flow to NSW, which leased electricity assets, with the lion's share bound for the ­Sydney metro rail project.
NSW will receive money for light rail in Parramatta and a suite of regional road and rail projects. Mr Morrison told Parliament the initiative had been the catalyst for $23 billion in additional infrastructure investment.
With 20 per cent of the Australian population, Queensland could have reasonably expected to receive about $1 billion from the federal asset recycling fund, which expires at the end of next month.
However, Budget papers show the remaining $850 million had been funnelled into other areas.
"As no further agreements with states and territories are likely to be agreed before 30 June 2016, the Government has decided to reallocate the remaining uncommitted funding from the Asset Recycling Initiative to other policy priorities," the papers state.
The Palaszczuk Government promised not to sell assets at last year's election and has repeatedly insisted it will stand by that commitment.
Source: Courier-Mail