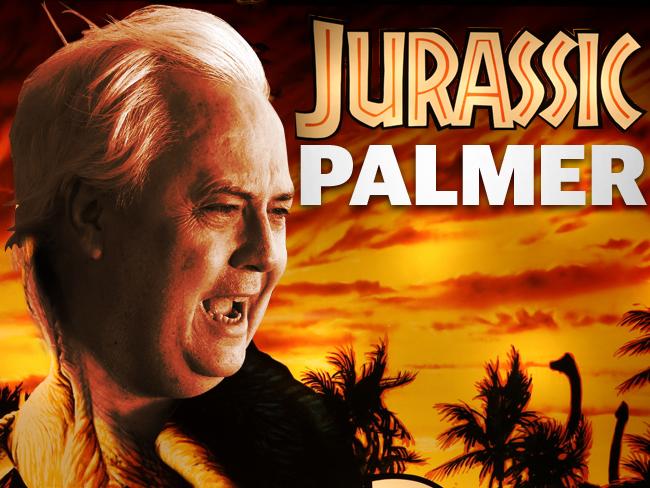 Will Clive Palmer switch to Senate in July 2 poll?
Clive Palmer is reportedly considering a tilt at the Senate as he faces a wipe out in his Sunshine Coast seat of Fairfax.
 The mining magnate is said to be considering his options as Australia heads towards a July 2 double-dissolution election.
 Mr Palmer, who won his Coast seat by just 53 votes, will face a massive defeat if he remains in the House of Representatives, based on polls which show his support at just 1 to 2 percent.
His handling of the Queensland Nickel saga, which cost more than 550 jobs, and the closure of his Palmer Coolum Resort, costing hundreds of local jobs, have been incredibly damaging.
Mr Palmer has also faced criticism over his lack of attendance in Parliament and the fact that he is rarely seen on the Sunshine Coast.
He has homes on the Gold Coast where he is often doing television crosses from.
His main opponent, the LNP's Ted O'Brien ran a very strong campaign at the last election and has been active in the area.
Giant billboards featuring Mr O'Brien's face and a pledge of action for the region have demonstrated the LNP is serious about topping Mr Palmer, who used to be one of their biggest financial backers before setting up his own party.
 The Australian reports today that Mr Palmer has indicated he intends to run for parliament but did not say whether he would run for Fairfax or the Senate.
In recent weeks, Mr Palmer has maintained he will run again in Fairfax.
 According to The Australian, Glenn Lazarus, who broke away from the Palmer United Party last year, is likely to fight it out with Pauline Hanson for the 12th and final senate spot in Queensland.
Observers say it is unlikely the Palmer United Party will match its 2013 result in the Senate - where it recorded almost 10% of the vote.
Source: Caboolture News