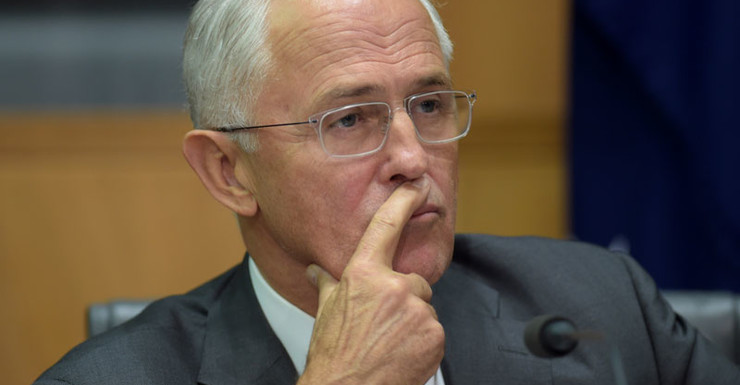 More details of how the Turnbull government plans to overhaul superannuation are being revealed.
The Government's plans include measures to make the system work better for low income workers.
Advertising scripts obtained by Sky News show the Government wants to assist low income earners grow super nest eggs.
On Monday Sky News' Paul Murray revealed the government will launch a post-budget advertising campaign promoting $16 billion in savings over four years and highlighting tax reform, a crackdown on superannuation concessions and changes to multinational tax laws.
Sky News now has the full script for the planned advertisments.
'New and important changes are happening to Australia's Tax and Super System,' the script states.
'These will make the system fairer and continue driving economic growth.'
'We need superannuation to be flexible enough to work for everyone - particularly those on a
low income. '
'And taxes that help small business to thrive... while making sure big multinationals pay their fair share.'
'With the slowdown in mining, it's important that we help our economy to grow in other areas.'
'In total these changes will grow the economy by $16 billion over 4 years.'
The leak comes amid other reports suggesting the government will go further than Labor in reigning in super concessions at the higher end.
Fairfax reports the government is preparing to trump Labor in the budget by cracking down harder on high-income superannuation tax concessions to raise four times as much as the opposition's policy.
Labor has promised to cut the income threshold for more heavily taxing contributions from $300,000 to $250,000 but the Coalition now plans to go further and cut it to $180,000.
The move will generate an extra $2 billion a year, compared with Labor's $500 million a year.
As for the government advertising plan, senior government Mps have disputed the figure but not denied the plan, which would include changes to help low income superannuation accounts and small business.
On Tuesday, the Shadow Minister for Employment and Workplace Relations Brendan O'Connor called on the government to rule out 'splashing cash' from public purse to fund the campaign.
The advertisements were planned to run in the lead-up to what is almost certain to be a July 2 double-dissolution election.
Attorney General George Brandis told the senate the government has made no decision on any advertising campaign around the budget and he had seen no such advertisements.
'I can absolutely confirm that the government will observe the caretaker conventions unlike the previous Labor government', he said in a reference to the Labor government's 'By boat, no visa' advertisements during the 2013 election campaign.
Opposition Leader Bill Shorten described the leak as an act of 'internal sabotage'. designed to undermine Prime Minister Malcolm Turnbull's leadership and Scott Morrison's position as Treasurer.
Shadow Minister for Infrastructure Anthony Albanese says it is the biggest leak of the budget he has seen in his political career.
He says it appears the coalition has adopted a number of Labor's measures because the have 'no agenda of their own'.
Mr Albanese says it is 'extraordinary' the government is 'saying they are going to reverse the very measures they put place and do an advertising campaign to say it is good'.
Deputy Liberal Leader Julie Bishop told Sky News she didn't believe the story was correct.
'The figures that were being thrown around in that story last night are not ones that I've heard at any time so I don't know where that story came from,' she said.
Sky New host Paul Murray who broke the story denies it comes from a political source and says the advertisments were due to be filmed between Friday and Sunday.
'The leaks does not come from anyone inside politics.'
'It comes from people who I don't even know their politics.'
'I can be sure they know no one inside parliament house.'
Source: Sky News