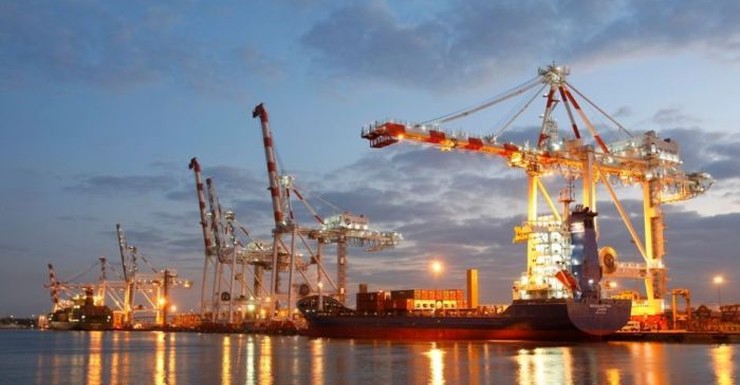 Infrastructure investors hit a deals roadblock
Government calls for more private investment into Australian infrastructure projects are missing the elephant in the room: a lack of available deals.
The biggest obstacle to attracting private funding into Australian infrastructure projects is the shortage of deals on the table, according to the head of Australia's largest infrastructure investment group.
IFM Investors chief executive Brett Himbury told The New Daily there is "immense appetite" for Australian infrastructure among super funds, but their ambitions are being stymied by a lack of supply, forcing them offshore.
"We would like to see greater availability of the supply of deals," Mr Himbury said. "We [IFM Investors] have done four meaningful transactions in the last 24 months, but none of them have been in Australia. There's more capital than opportunity, and the people with capital will be forced to go overseas."
Mr Himbury's comments match the findings of a major report released last year by Infrastructure Partnerships Australia and financial group Perpetual, which found that investors were most concerned by the limited supply of Australian infrastructure projects.
Strong interest, but little on the table
"The number of investment opportunities – and clarity of the project and privatisation pipelines – remain key challenges for investors, with some 42 per cent saying that the Australian market is unlikely to provide sufficient opportunities in the near term," the report concluded.
"Beyond the scale and number of investments, 68 per cent of investors cited political risk as the most significant risk to investment."
The survey also found that 50 per cent of investors were ready to invest more than $1 billion in any single project, and 36 per cent were ready to invest more than $2 billion.
Investors identified roads as the single most attractive asset type, followed by water, energy transmission and port investments.
Infrastructure Australia currently lists more than 70 major projects proposed across the nation, including new roads initiatives, upgrades to capital city freeways and interstate highways, new rail links and upgrades, and runway expansions at Melbourne and Perth airports.
Also listed is a high-speed train link between east coast capital cities, and gas links to connect interstate markets. Most are still proposed initiatives, with their business cases not completed.
IFM Investors has been named as a potential joint venture bidder for Victoria's Port of Melbourne in conjunction with Macquarie Infrastructure and Real Assets, and Dutch asset manager APG.
"Opportunities such as the Port of Melbourne; we need to see more of that," Mr Himbury said.
"Any long-term project that provides broader benefits to the community we would be interested in taking a look at.
"But we would need to examine them on a case-by-case basis, and they would need to satisfy our objectives of generating an underlying return to investors."
Jeopardising the infrastructure funds flow
Mr Himbury also warned that the Turnbull government needed to be extremely careful in making changes to the default superannuation system.
Currently most individuals who choose not to nominate a specific super fund with their employer will have their contributions paid into a default industry super fund.
Draft legislation recently introduced aims to widen the choice of default funds available from only industry funds to include all other managed super funds.
The industry funds have been substantial investors in IFM Investors, but Mr Himbury said any loss of default contributions revenue by those funds would mean there would ultimately be less dollars directed into infrastructure.
"There is a very strong possibility that any changes would not be good for the ability of super funds to invest in infrastructure," he said.
"Infrastructure assets have been a tremendous contributor to the earnings of industry super funds. That message, and the benefits of privatisation, needs to be better understood."
Source: TND