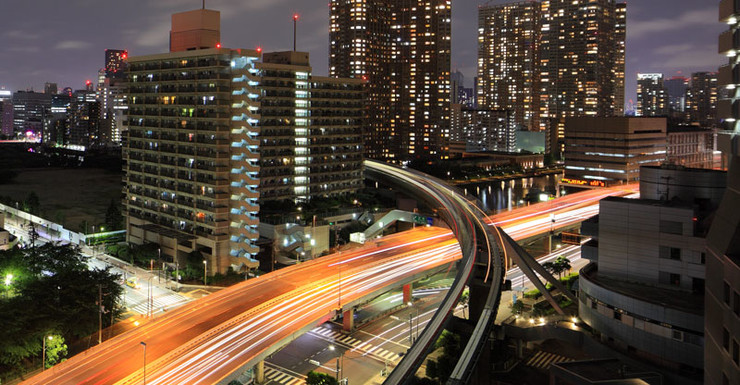 High Speed Rail The service that could challenge air, bus travel
If it is done properly, infuriatingly long trips may be a thing of the past.
High speed rail (HSR) in Australia could slice commutes in half, but could also be a 'waste of time' if not implemented properly, transport experts have warned.
Prime Minister Malcolm Turnbull hinted on Monday the sophisticated transport service could be funded by a new 'value capture' plan, reviving the decades-old debate on its implementation.
HSR refers to any train travelling above 200kmh – more than double the average speed registered by traditional train services travelling between Sydney and Melbourne.
"Suddenly we have a really different east coast in terms of the time from Melbourne and time from Sydney," University of New South Wales professor of planning practice Sue Holliday told The New Daily.
"[There is also regional] advancement that would never come with more roads, it would never come with seeing if airlines would increase air traffic to these centres."
Shepparton, Albury-Wodonga, Port Macquarie and Grafton were among the regional locations that would benefit as stops, as the train travelled between Melbourne, Canberra, Sydney and Brisbane.
There was huge potential for regional areas to bloom if they became stops for the route, but they could also be its downfall, according to Griffith University urban research program deputy director Associate Professor Matthew Burke.
"If we don't maximise the urban development return the system would give us, really we are somewhat wasting our time," Dr Burke told The New Daily.
The most recent modelling, from 2012, indicated a 1748km high speed line from Melbourne to Brisbane – the government's current preferred route – would cost about $114 billion.
What would it look like?
The line would be a huge timesaver for commuters and tourists, compared to current rail and bus services.
"The time between Sydney and Melbourne would be identical to plane travel, taking into account going to the airport, sitting in the lounge before you fly, boarding and everything at the other end," UNSW's Prof Holliday said.
That would work out to about two hours and 44 minutes for an express service.
Trains would travel up to 350kmh, averaging about 300kmh on a route specially crafted to cope with the terrain at that speed.
"The Japanese have excellent safety records at those speeds," Griffith University's Dr Burke said.
"You are talking connecting up Sydney to Canberra over that kind of pace … that would bring those cities very close together and there would be very few people who would catch a plane between the two.
"It would wipe out those very long multi-hour bus journeys which infuriate anyone who has done that kind of travel."
How would it compare to what is already on offer?
The development would align Australia with some of the world's fastest advancing economies.
But once the novelty of shooting across the countryside at eye-watering speeds wore off, would it actually be worth it?
In Japan, high speed trains incorporate multiple highly populated cities, like Osaka (2.5 million), Nagoya (2.3 million) and Tokyo (13.4 million), whereas the Australian version would pass through Grafton (19,000), Canberra (357,000) and peak in Sydney (4.3 million).
Griffith University's Dr Burke said although the demographics were vastly different, smart urban growth in regional areas was the key.
"It will be expensive, and if we don't leverage nation-building, new cities that give us big economic return, I think as a project it might be viable in future decades, but the impetus to proceed would just not be there."
Source: TND