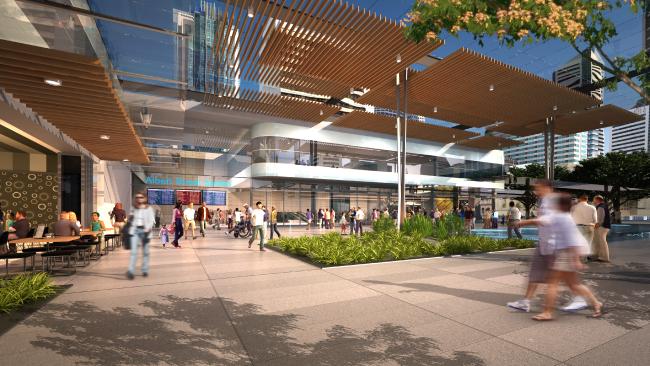 Federal election rolls in giant $25b pork-barrel for Queensland
Queensland could be in line for a giant $25 billion-plus political pork-barrel to stimulate the economy as the state shapes up as the must-win battleground for the coming federal election.
Ten seats in Queensland are held by a margin of 4.3 per cent or less – the national swing needed for a change of government. They include electorates where some of the state's most important infrastructure is needed.
That means both the LNP and Labor will be ready to splash the cash on new roads, railways and other multibillion-dollar projects in a bid to secure votes, Chamber of Commerce and Industry Queensland advocacy director Nick Behrens said.
"The forthcoming federal election will represent a massive opportunity for Queensland to secure vitally needed infrastructure funding," he said.
Analysis by CCIQ has identified eight key initiatives which feature on the Palaszczuk Government's priority projects list and the Australian Infrastructure Plan and include seats within the crucial 4.3 per cent margin.
"Using these three criteria, we could say with almost total confidence that we will see commitments to these projects as the parties attempt to win those seats," Mr Behrens said.
"Some people talk about pork-barrelling as a negative, but we love elections because they are such a great opportunity to secure commitments from politicians."
The eight projects include Cross River Rail to relieve Brisbane's looming commuter congestion crisis; duplication of the Sunshine Coast rail line between Beerburrum and Nambour; an inland freight rail line from Melbourne to Brisbane; a dedicated freight line to the Port of Brisbane and upgrading the Mount Isa to Townsville railway to support the agricultural and mining industries.
Road projects on the list include $8.5 billion of improvements to the state's main route, the Bruce Highway; upgrading the Ipswich Motorway between Rocklea and Darra; and addressing the chaotic merge of the Pacific and Gateway motorways.
The list also includes a new integrated sports and entertainment stadium for Townsville. Although not on the Australian Infrastructure list or in a marginal seat – Herbert is held by the LNP's Ewan Jones with a 6.2 per cent cushion – the Palaszczuk Government has already committed $100 million and is seeking federal support for the high-profile project which would create hundreds of jobs in a city reeling from the closure of the Yabulu nickel refinery.
Labor leader Bill Shorten has pledged $100 million towards it and vowed to back the Cross River Rail. He has promised $200 million for widening the Ipswich Motorway.
"We are seeing some major announcements already and one would reasonably contemplate that we will see some big decisions in next week's Budget," Mr Behrens said.
Infrastructure Association of Queensland chief executive Steve Abson said: "I don't think there will be cash bonanzas but I'm hoping that, given Queensland's criticality, we can get a fair share."
Ian McEwan, Queensland general manager for Engineers Australia, said the important thing was that projects funded were chosen from the State Infrastructure Plan or Australian Infrastructure Plan
Source: Courier-Mail