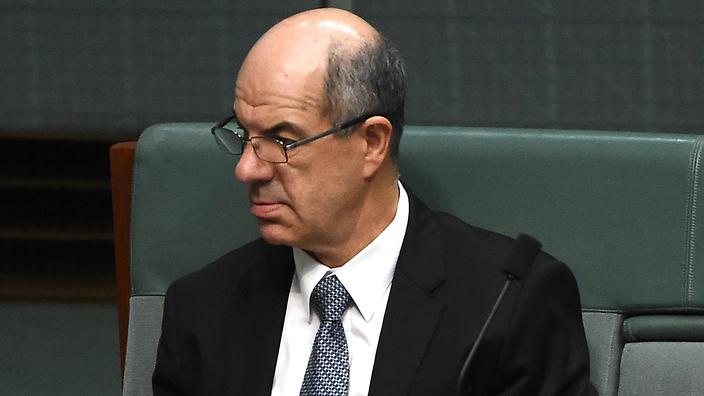 Federal Election 2016 : Victoria shaping up as 'important' in federal election
Across the country, political parties are preselecting candidates, and constituents are considering their options, and the election has not even been called yet.
The state of Victoria appears to be shaping up, though, as an especially interesting battle.
The unofficial federal election campaign is mounting in Victoria, and Monash University political scientist Nick Economou is predicting unusually tight races.
"Victoria is a fascinating state. It's probably going to be important in this federal election in ways that it hasn't been in the past. In the past, there just weren't enough marginal seats in Victoria, and so federal campaigns tended to bypass us."
Victoria has traditionally been a Labor state.
While the Coalition has most of the lower house seats in the regions, it is more evenly split closer to Melbourne.
And in metropolitan Melbourne, Labor has 13 seats to the Coalition's seven, and the Greens have one.
But there is movement in the ranks, some of it prompted by the retirement of long-standing MPs.
They include Labor's Anna Burke in the eastern Melbourne seat of Chisholm and the Liberals' Bruce Bilson in Dunkley and Andrew Robb in the bayside division of Goldstein.
Dr Economou says those retirements could spark change.
"Whenever there's a retirement there, the theory goes that that makes the seat more marginal."
The inner north seat of Wills is also being vacated through the retirement of Labor MP Kelvin Thomson, who has held the seat since 1996.
Wills is one of the most multicultural seats in the country, with about 40 per cent of its households bilingual.
Long held by Labor, it was former prime minister Bob Hawke's seat.
Labor lost it only once -- in 1993, to Independent Phil Cleary.
But now, Peter Khalil, a former SBS executive and international security adviser to Kevin Rudd, carries the hopes of Labor.
Although his selection was a closely contested one, Mr Khalil says he believes his migrant origins will help him win the support of constituents, even though he is not from the area.
He says the impact of manufacturing losses will be a big focus.
"Many of these jobs are going offshore. We're losing engineering skills, technical skills and know how, and many people will become unemployed. So we need to provide support services for those people."
But Labor may face stiff competition from the Greens, looking to pick up at least their second lower house seat in Victoria.
Their candidate, local councillor Samantha Ratnam, says she is confident she can address employment and affordable housing.
"One of the reasons I'm running is because I love the community so much, my own community so much. And there's so much work to do. We've got a city that's transforming. It's looking for leadership."
One of Victoria's most marginal seats is Deakin, in Melbourne's eastern suburbs.
It has moved between Labor and the Coalition for decades, and, in 2013, Liberal Michael Sukkar won it over Labor with a 3.2 per cent margin.
He has told SBS he wanted to enter politics to give back to the community.
"In Australia, if you work hard, you can really make a fist of it* and have a great life here. And I saw that through my father. He came here as an 18-year-old not speaking English."
Mr Sukkar says his campaign will focus on economic growth and infrastructure, issues he believes are important to his constituents.
He says they were left frustrated after the state Labor government scrapped the planned East West Link road project.
More broadly, Nick Economou says, there will be other seats to watch, too.
"The seat of Bendigo also figures as a potentially marginal seat as well. So Labor's got four or five of these quite marginal seats, the Coalition's got three or four, and then, of course, we've got the interesting contests going on between Labor and the Greens in the seat of Melbourne, Adam Bandt, of course, the sitting Green member, defending his seat there."
Dr Economou says he also expects a battle in Indi, with Liberal Sophie Mirabella fighting to regain the seat she lost to Independent Cathy McGowan in 2013.
It was one of the Coalition's most shocking losses.
Dr Economou says, because the victory for the Coalition in the last federal election was a landslide, it is inevitable the Coalition is going to lose seats.
He says expect to see Prime Minister Malcolm Turnbull visiting the state during the campaign.
"In order to buttress his authority as leader, Mr Turnbull really needs to win some seats somewhere, or do well somewhere, to offset what I think are going to be losses in Queensland and New South Wales and Tasmania. And Victoria is the obvious place."
Source: SBS News