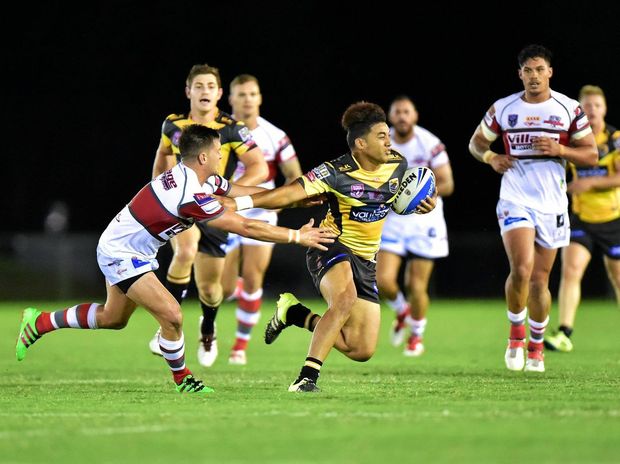 Falcons on notice against Capras
He's not a GP but Sunshine Coast Falcons coach Craig Ingebrigtsen has delivered a dose of harsh reality to his troops ahead of this weekend's road trip to Rockhampton.
'Trigger' as he's more commonly known was still smarting after a tough 16-12 loss to Redcliffe on Saturday night and said he'd given the Coast side a "fair working over" at training on Tuesday night.
"They took their medicine and have responded well," Ingebrigtsen said, referring to the gruelling session he put the players through.
A harsh marker, Ingebrigtsen said his players were "on notice" that if they failed to capitalise on another dominant display he'd be swinging the axe.
"All the stats showed we were better than Redcliffe," he said.
"We didn't throw anything at Reddy (Redcliffe). We didn't throw any shape at them. We're looking to be more expansive with the ball this weekend.
"They're on notice if they dish that up again (he would drop players)."
Not that it's all negative news from the Falcons camp.
Ingebrigtsen said the efforts from his troops while missing key players had been encouraging and a win against the CQ Capras this weekend would give the Coast side a 4-2 winning start to the season.
"There's so much more potential to come back too," the experienced coach said.
Source: Sunshine Coast Daily