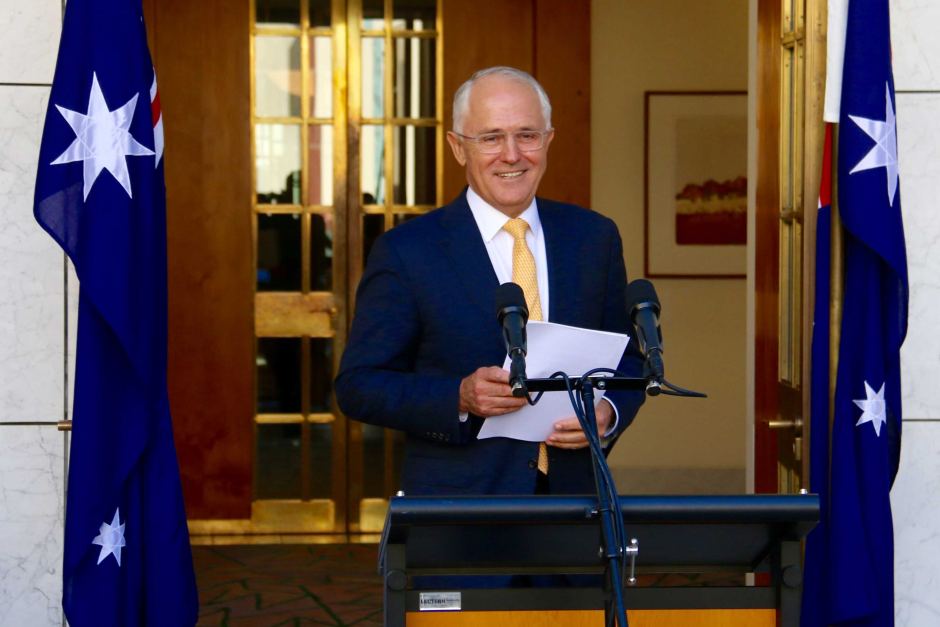 PM seeks deal to avoid double-dissolution
The federal government says it's willing to negotiate with crossbench senators to get its building industry watchdog reinstated but only if at least six of them form a bloc.
Employment Minister Michaelia Cash told Sky News the government would not accept amendments to the reforms that would 'compromise' the legislation
'Any amendments put to us need to come with at least six crossbenchers supporting them because the reality is if you don't have that magic number six, they are not going to get through the Senate,' she said.
Senator Cash said the government would continue to negotiate with the crossbench 'in good faith'.
Trade Minister Steve Ciobo denied that the government seeking a deal constituted a softened stance.
'We will not entertain any proposed amendments unless they are brought forward already with the support of six of the eight crossbench senators,' Mr Ciobo told Sky News.
Prime Minister Malcolm Turnbull reached out to Family First senator Bob Day on Monday, calling him to discuss efforts to get the Australian Building and Construction Commission bills through the Senate.
The senator says there's no reason an agreement can't be reached if Mr Turnbull addresses crossbench concerns about corruption in sectors other than the construction industry.
'After speaking with the prime minister I am confident an agreement could be reached if the government agreed to look at sector-specific corruption measures,' Senator Day said on Tuesday.
Opposition workplace spokesman Brendan O'Connor accused the federal government of outsourcing its negotiations to Senator Day.
He also questioned whether Senator Day was an appropriate mediator, given he typically votes with the government.
'It really says the government doesn't know which way to go.'
'The government is confused and is sending confusing messages to the Australian people.'
Last week Governor-General Peter Cosgrove, on the prime minister's advice, recalled both houses of parliament for a three-week sitting from April 18.
Mr Turnbull wants the Senate to use the sitting - which will include the federal budget, brought forward a week to May 3 - to pass bills reinstating the ABCC and imposing higher penalties for union corruption.
If the bills, which have previously been rejected, are not passed, a double-dissolution election will be held on July 2, the first since 1987.
Source:  AAP