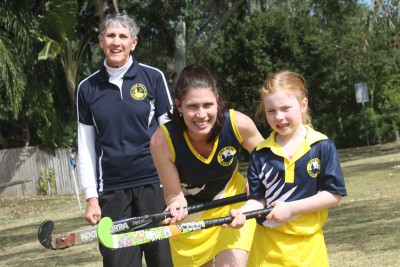 MBRC Encourages Life with style outdoors
Two new lifestyle programs from Moreton Bay Regional Council are encouraging people to get out and about in the great outdoors.
Get adventurous and reclaim your weekends from March to May with the help of Council's Adventure program.
The program features more than 120 activities aimed at getting friends and family outdoors on weekends.
There's more than 30 water-based activities alone to help participants beat the heat, including canoeing, kayaking, dragon boating, kayak fishing, rowing, surfing, sailing, outrigger canoeing, stand up paddle boarding and windsurfing.
Other activities include abseiling, guided bushwalks and a mountain bike adventure in Samford Valley.
Running from 30 March to 10 April, the Local Women, Local Sporting Clubs initiative gives women and girls living in or attending school in the Moreton Bay Region the chance to try new sports activities in a female-friendly and social environment.
Sports you can try include sailing, netball, hockey, cricket, judo, lawn bowls, rowing, tennis, soccer, croquet, triathlon, gridiron, golf, water polo, basketball, archery, dog agility, clay target shooting, outrigger canoeing, AFL, gateball, dragon boating and rugby union.
For more information and to make a booking go to www.moretonbay.qld.gov.au/lwlsc and www.moretonbay.qld.gov.au/adventure or phone 5433 2052.
Source: the Westerner