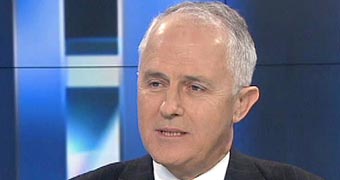 Malcolm Turnbull leaves door open to bring budget forward to early May
The Federal Government is indicating it could release the budget early, as speculation continues about an early election.
Prime Minister Malcolm Turnbull is considering a double dissolution and calling an election for early July.
The budget is due to be handed down on Tuesday, May 10, which would leave Mr Turnbull just one day to dissolve both houses of Parliament if the Government wanted a July election.
"The budget will be in May," he said, after he was asked whether he was open to bringing it forward from May 10.
May 10 is Parliament's first sitting day after a seven-week break and the second Tuesday in May is traditionally when the budget is handed down.
By not guaranteeing May 10 as budget day, the Prime Minister left the door open to recalling Parliament and delivering it a week early.
Such a move could allow the Government to pass the supply bills and debate a bill to reinstate the Howard-era construction watchdog, the Australian Building and Construction Commission (ABCC).
The Senate is expected to reject the ABCC bill for a second time, giving the Government another double dissolution trigger.
Assistant Treasurer Kelly O'Dwyer has also indicated the budget could be brought forward.
"These are all matters to be considered," Ms O'Dwyer said.
"But we are looking at the ordinary timetable in relation to the budget.
"The timetable in relation to election timing is obviously a matter for the Prime Minister, that's a question you'll have to put to him.
"We're working to the timetable that everyone would expect in relation to the budget and honestly, all of the speculation is just that: speculation.
"In circumstances where there is a different election timetable, obviously there are consequences that flow from that.
"I'm not aware that there is any different election timetable.
"We'll definitely be bringing forward a budget."
Source: ABC News