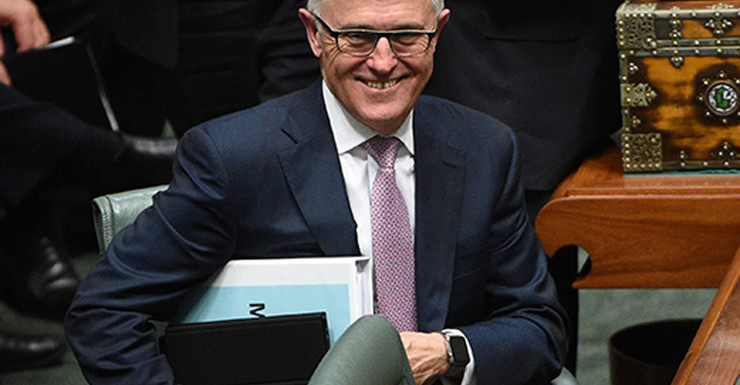 Federal Government brings ABCC report forward
There are signs the government may bring on its building industry watchdog laws for debate in parliament next week.
A Senate committee report, which is needed before debate on the bills goes ahead, was scheduled to be released next Tuesday when parliament is sitting.
But the education and employment committee has decided to release it later today.
The prime minister Malcolm Turnbull says he wouldn't be even talking about a double-dissolution election if the senate passed anti-corruption trade union laws.
He is weighing up whether to dissolve both houses of parliament and go to a July election.
'The only reason to go to a double dissolution is to resolve a deadlock,' Mr Turnbull said on Friday.
While he still says it's an option, he would rather see the senate pass laws to reinstate the Australian Building and Construction Commission (ABCC) and crack down on union corruption.
However Bill Shorten has urged crossbench senators not to give in to 'blackmail' by Prime Minister Malcolm Turnbull.
Mr Shorten told reporters in Townsville Labor would stand its ground.
'I don't think anyone should give in to blackmail,' he said.
Appealing to non-government parties, Mr Turnbull said if they voted for the bills 'there would be no question, we wouldn't even be talking about the possibility of a double dissolution'.
The twice-defeated registered organisations bill is already a double-dissolution trigger and is no longer on the parliament program.
The ABCC bills could be brought back for debate by next week, depending on how quickly the senate deals with voting reform legislation.
Mr Turnbull said an election after June 30 would not be regarded as early.
Liberal frontbencher Wyatt Roy said Australians were frustrated with the senate and wanted it cleaned out.
Family First Senator Bob Day said the government should defer debate on the new senate voting laws and bring on the ABCC bill next week.
'With their radical voting changes, there will only be Labor and the Greens in the senate into the future,' Senator Day said.
'The time to try to get ABCC over the line is right now, before the debate on voting changes.'
Labor's workplace spokesman Brendan O'Connor said Mr Turnbull was misleading voters, as neither bill was listed for debate.
'The crossbench couldn't vote for either bill even if they wanted to,' Mr O'Connor said.
Meanwhile, NSW Liberal MP Nick Varvaris is considering exiting parliament at the election.
On Friday Labor preselected former NSW deputy opposition leader Linda Burney for his seat of Barton, which a redistribution has made a likely ALP win.
A spokesman for Mr Varvaris - who won in 2013 by 489 votes - said he was in discussions with the Liberal Party about his preselection, the ABC reported.
The coalition leads Labor 51-49 per cent in two-party terms on average in the latest polls.
Source: Sky News