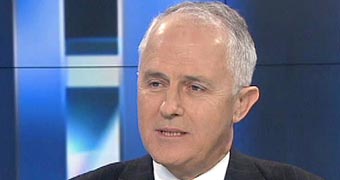 Budget 'scheduled' for May 10: Turnbull
The prime minister is still not committing in his statements about when the budget will be handed down.
Malcolm Turnbull says it's scheduled to be delivered on May 10 but that is not a guarantee it will be.
The Prime Minister and Opposition Leader Bill Shorten are engaged in shadow boxing as speculation grows about a July 2 double dissolution election.
The Opposition is calling for the government to outline its economic plans.
Mr Turnbull will talk up Australia's economic transition when he addresses a business lunch in Adelaide on Thursday.
Mr Turnbull is expected to address a Business SA lunch in Adelaide as the coalition seeks to bolster its stocks in a state hit hard by the closure of car manufacturing.
Mr Shorten will take his campaign to Lismore, on the NSW north coast.
Liberal frontbencher Arthur Sinodinos says there is a simple explanation regarding when an election will be held.
'The prime minister will make up his mind and go when he thinks he can win,' Senator Sinodinos told Sky News.
He said the double dissolution had been spoken of as a 'live option' to pressure crossbench senators into supporting key government bills, such as restoring the building industry watchdog.
Senator Sinodinos said planning for the delivery of the budget was still for the second Tuesday in May.
'Barring any change to that, but as far as I'm concerned that's the date,' he said.
The campaigning comes with former independent MP Tony Windsor poised to reveal whether he will take on Nationals leader Barnaby Joyce in the NSW seat of New England at the election.
Mr Windsor has taken a high profile in the fight against the Shenhua Watermark mine since retiring from parliament in 2013.
Source;  AAP