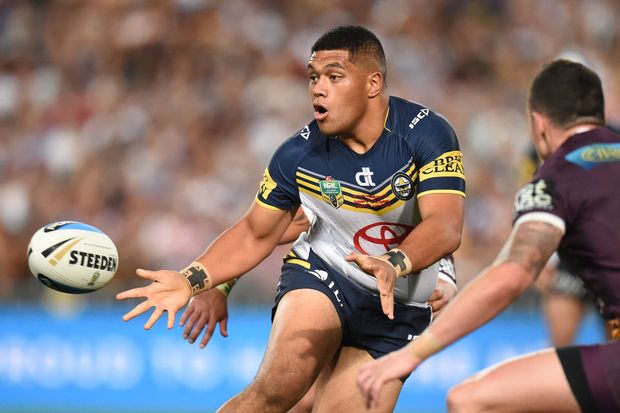 NRL: Cowboys stepping it up a gear
Young North Queensland forward John Asiata has declared the Cowboys are fitter heading into the 2016 NRL season than when they won their maiden premiership last year.
The 22-year-old and many of his teammates are setting personal bests in pre-season tests, despite the oppressively humid North Queensland heat.
"It hurts training in the heat, but it's a benefit for us," said Asiata, a former rookie of the year at Penrith who swapped from the Panthers to Parramatta because he didn't want to play on Sundays.
He found his way to North Queensland last year, and after being part of the grand final win was given another year on his contract.
"I'm fitter than what I was last pre-season, I've done a lot of PBs," he said. "I reckon we're all a lot fitter than we were at this stage last year."
Asiata is unlikely to make the squad for the Auckland Nines, but could be part of the team to that travels to England to play Super League champion Leeds for the title of world's best club side.
Meanwhile, the NRL has suspended former Sydney Rooster Martin Kennedy for two years and nine months under the league's anti-doping policy.
Kennedy was provisionally suspended in March last year.
The ban has been backdated to March 9, 2015, and will end on December 19, 2017.
Source: Caboolture News