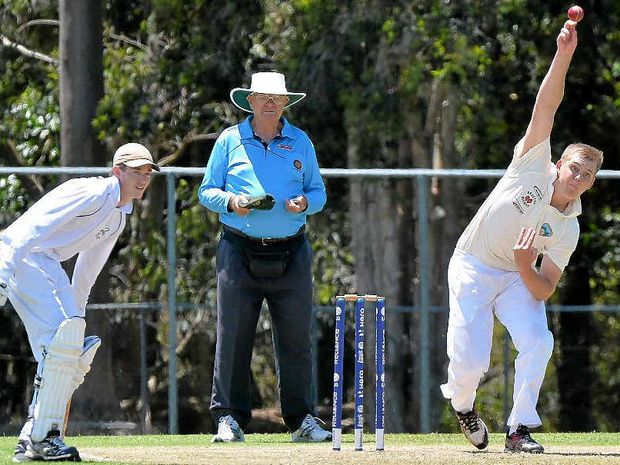 Cricket: Local teams brace for crucial fixtures December 2015
WHILE only two rounds remain in the one-day section of the Sunshine Coast division one competition, no side yet has a certain final place, making tomorrow's games essential wins for a number of teams.
With seven points minimum for a win, current leader Maroochydore Blue has a six point lead over the field, courtesy of the point-sapping washout in the initial short term match, so just a win in the penultimate clash may not be enough to book a berth. But the Blues face the intra-club derby against their Red compatriots, and would be satisfied with nothing less than a double bonus point return to confirm their dominance.
Considering that the Blues smashed 5/304 based on 154 from skipper Craig Davies in the corresponding game last year, these ambitions have substance.
Caboolture and Gympie, just six points behind, can't afford to lose either, and the Snakes, having scraped over the line against the Gold last week, now meet another contender in Glasshouse.
The Rangers will say goodbye with a loss, but have inflicted one defeat upon the premiers already in the longer format, and would love to maintain their roll.
In the mix is Tewantin-Noosa, with three wins in the reduced overs games, a huge lift from the hapless season start.
But with Gympie, then Caboolture to round out their draw, Jarrod Officer's boys will need a miracle to qualify, though they would certainly win some hearts.
Nambour and Caloundra are out of contention already but play a day-nighter at Caloundra where bragging rights are vital. A punter studying the form would have to give wins to the Blues and Gympie, with the edge to Caboolture at home. The final round has the top four on the overall table playing the rest, so positions may not change further, giving even more weight to this weekend's results.
LADDER: Maroochydore Blue 35, Caboolture 29, Gympie 29, Tewantin/Noosa 27, Glasshouse 21, Nambour 12, Maroochydore Red 4, Caloundra 4.
Source: Sunshine Coast Daily