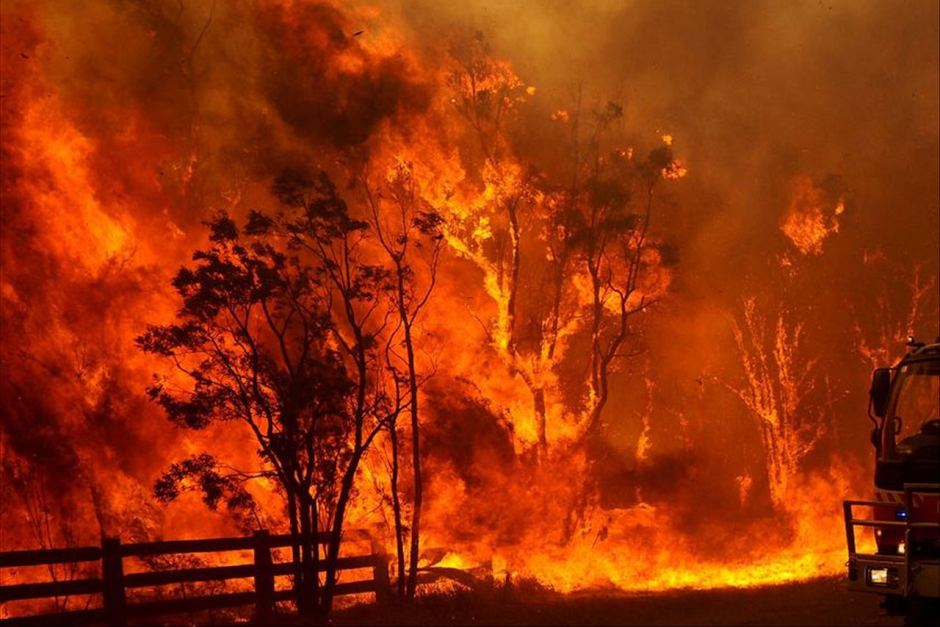 Moreton Bay Region As the mercury rises, so does the fire danger
Rural Fire Service Queensland (RFSQ) is advising people not to be complacent about the bushfire risk, as high temperatures increase fire conditions over the next few days.
RFSQ Director of Operations Gary McCormack said a dry, hot air mass pushing up from the south-west was impacting on fire conditions in Queensland.
"There's a high to very high fire danger across most of Queensland over the coming days," Mr McCormack said.
"The fire danger is elevated due to hot and dry temperatures, but winds are not expected to be strong, so the fire risk is not predicted to be as bad as in the southern states," he said.
"However, with these conditions, we're asking residents to be alert and help to prevent bushfires.
"Early intervention by fire crews is critical, so residents are urged to report any unattended or suspicious fires by calling Triple Zero (000) immediately."
Mr McCormack said landowners who had recently undertaken hazard reduction burns needed to take extra care.
"Landowners who have conducted burns must make sure their fire has been properly extinguished," he said.
Mr McCormack urged residents to be prepared and to keep informed, so that no one would be caught off guard.
"For any residents who haven't already finalised their preparations, they need to visit the RFSQ website to download a Bushfire Survival Plan," he said.
"People should always be careful when operating machinery in grassed areas and we absolutely don't want to see people throwing cigarette butts out of car windows."
Further information on bushfire preparation can be found at Rural Fire Service Queensland.
For the Daily Fire Danger Rating visit Daily Fire Danger Rating site
This information is also available as part of our routine weather forecasting each morning on our facebook site