Unleash your inner superhero and launch into Sept School Holiday Fun at the Caboolture Hub
September 23, 2020

-

October 3, 2020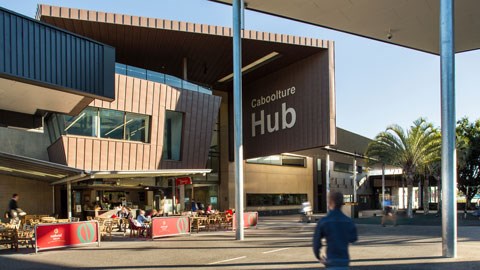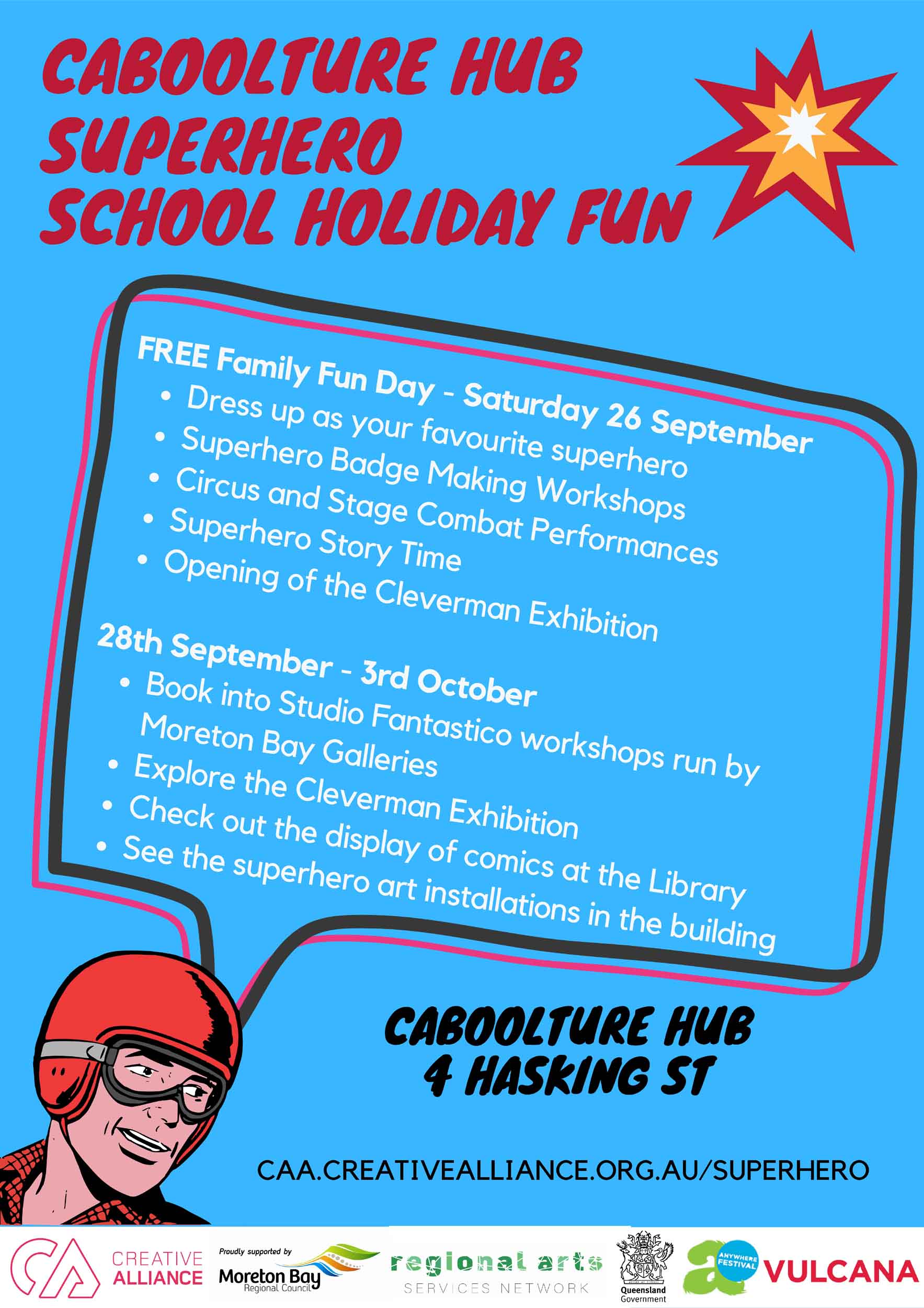 FREE Family Fun Day – Saturday 26 September 10am – 2pm 
Dress up as your favourite Superhero and join us for Superhero themed performances, workshops, storytime and the opening of the Cleverman exhibition.
Superhero art installations and workshops
Local artist Jennis Ardern will be inspiring young visitors to imagine themselves as the superheroes of their own lives with installations and workshops at the Hub. Jennis's pop art / comic book style inspired artworks will be displayed throughout the Caboolture Hub.
Superhero Badge Workshops – Saturday 26th & Monday 28th September
Have a blast making your own superhero badge. You can take our quiz to see what type of superhero you might be. Use this to design your own superhero logo showing everyone your own awesome superhero qualities, you can draw your own ideas or use some of our templates. Then turn your logo into a badge and wear it proudly.
"Picnic" performance by Vulcana Circus – Saturday 26th September 
Earnest and Frank live alone and have been very very, very good at following all the important guidance about going out and staying in during the pandemic. They used to meet every Saturday for a picnic but stopped that in March. Today they are meeting for their first appropriately distanced catch-up in what feels like forever. They have been learning new things on zoom, increasing their super powers, practicing their incredible magic skills, and building new excellent inventions. Everyone is welcome to bring your own picnic and join in the fun.
Studio Fantastico 28th September – 3rd October
Each morning, young creators are invited to book into Studio Fantastico for small group workshops to celebrate the opening of Cleverman – including costume making, claymation, special effects photoshoot. Bookings required https://www.moretonbay.qld.gov.au/Galleries-Museums/Events/CRAG/Studio-Fantastico  
Or drop by in the afternoon and enjoy a variety of activities including flip book animation, thaumatropes, movable creatures, graphic illustrations and zine creation.