The Rotary Chaplaincy Family Fun Run Sunday August 20
August 20, 2017 @ 6:30 am

-

10:00 am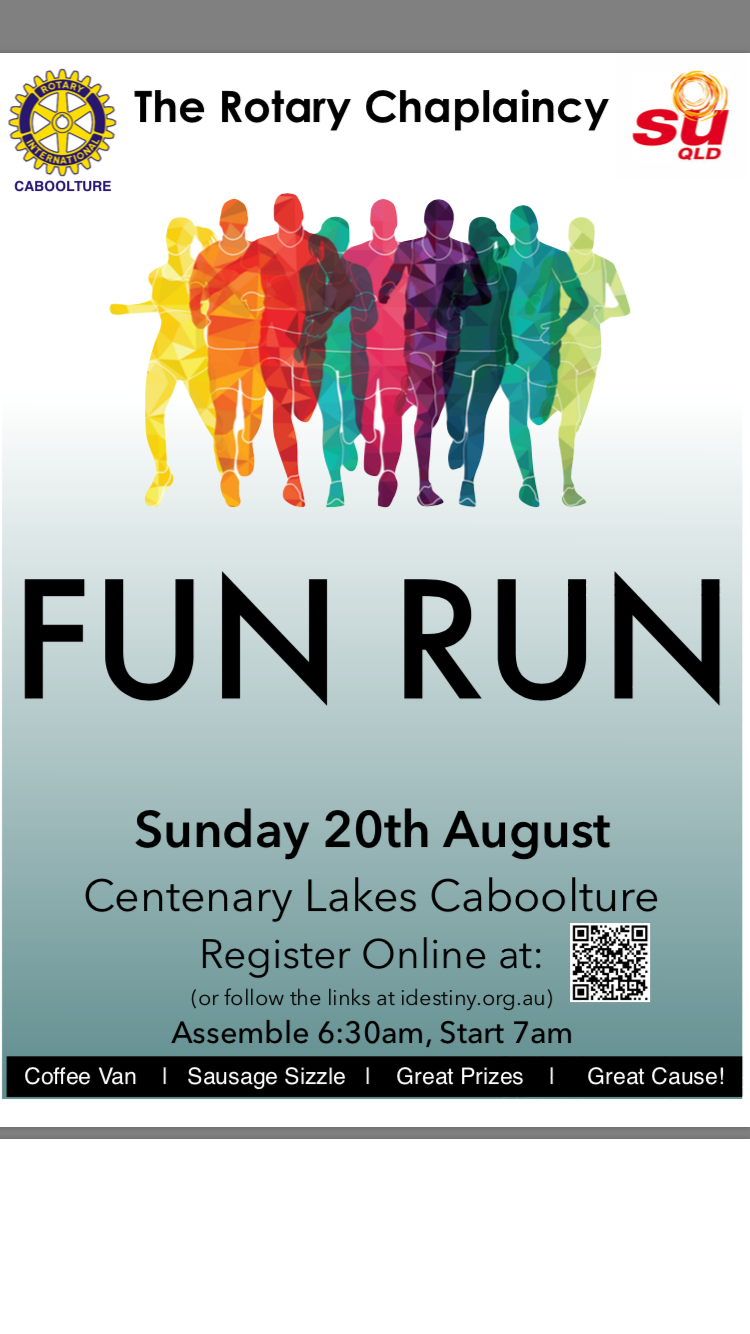 At Caboolture the Chaplaincy Fun Run is set for success on the back of 11 well run past fun runs being held on August 20 at the Centenary Lakes park lands precinct.
The Fun Run Organiser Shane Moon says its been so successful that, no changes have been made to the format as in the old saying 'if it isn't broke don't fix it'.
This community driven fundraiser primary goal is to raise funds to  help students in the region have access to chaplains.
The Rotary Caboolture Chaplaincy Fun Run will take place at Caboolture Centenary Lakes on August 20 at 6:30am as a non profit community based event where every one can join in the community and have a good time too.
100 per cent goes back to the chappies and helping the schools do what they do best in education on a even playing field for all students
Runners can choose between a 2km, 5km or 10km circuit through beautiful scenery.
There are girls, boys, women and men's division for the 2km and 5km courses and a men and women's division for the 10km track.
Prizes will be on offer to those placing first, second or third in each category as well as one for the quirkiest dressed runner.
Prizes include a gym membership and gift vouchers.
For more details or inquiries call Shane Moon on 0421 359 959.