QUT Health Clinics FREE health checks for children Wednesday July 5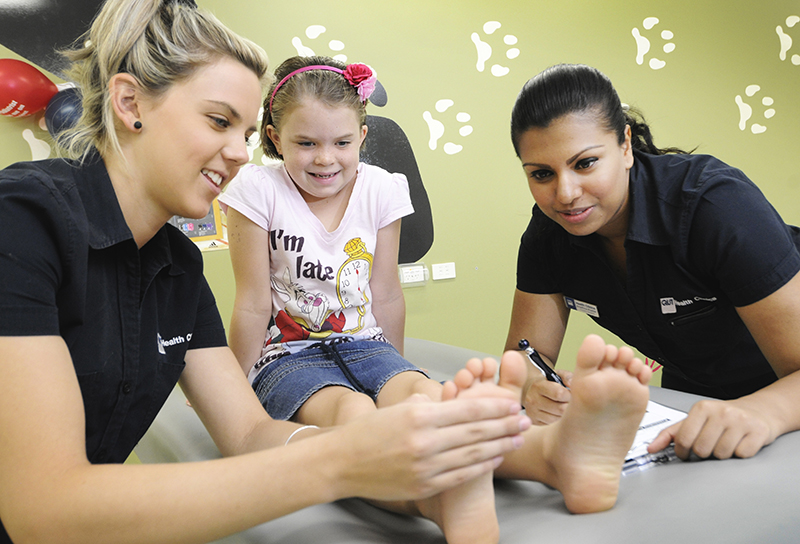 QUT Health Clinics will again be conducting FREE health checks for children at QUT Caboolture Campus on Wednesday, 5 July.
Students from QUT's Faculty of Health will be providing screenings for children aged from Prep to Year 12, including:
foot checks
vision screening
dietary and lunchbox advice
education and development assessments
fun hands on activities for kids.
QUT Health Clinics Manager, Lisa Morgan said the popular annual school holiday activity delivers comprehensive health checks to the local community's children.
"If parents are concerned about their children's reading progress, fussy eating, complaints of foot and leg pain or headaches, it's a great opportunity for early detection of issues or just to set their minds at ease."
"Coming into the second week of the school holidays, kids are starting to get bored at home so it's also a chance to get out of the house and get some healthy activity in the fresh air.  For example the foot checks will see children walking, running and standing on one leg so that our Podiatry students and supervisors can check their gait and balance."
"Many kids find the vision screenings fascinating, and we've also found that children love to talk about food and their likes and dislikes with our Nutrition and Dietetics students."
"Children will enjoy the energy our students bring to the day, and we always include a few little take-home surprises to add to the fun."
This FREE comprehensive screening event is on Wednesday 5 July 2017 at QUT Caboolture Campus, Tallon Street, Caboolture.  Free parking is available on campus.
Bookings are essential – please phone QUT Health Clinics on 07 3138 9777.