Public Forum : Fix Bribie Island Road Sunday April 7 from 10:30 am
April 7, 2019 @ 10:30 am

-

1:00 pm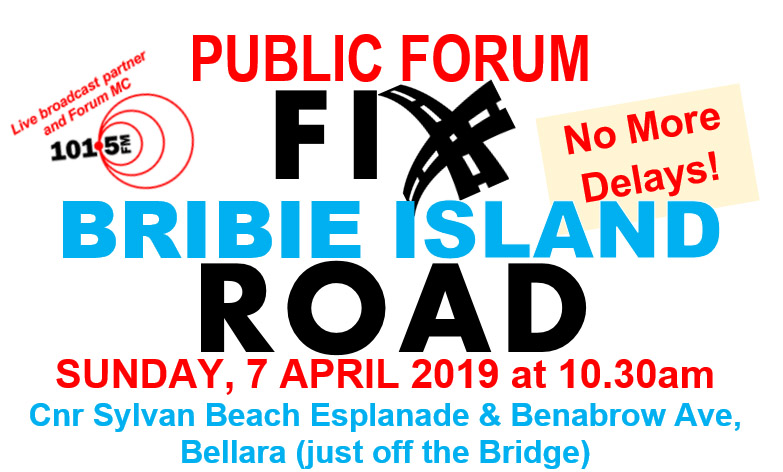 This is the day to bring your points of view to the forum on the Bribie Island Road.
Bribie is the go to destination to work, rest and play with visitors from Brisbane, Moreton Bay Region, The Sunshine Coast and elsewhere on a good day can outstrip the local population of some 33,000 residents.
So for ease of getting on and off the Island for the good times as well when disaster strikes, this forum is your opportunity to value add suggestions on how this may be achieved and identify other road issues.
This opportunity exists purely to have your say and to have it documented