National Pyjama Day Friday July 21 funds Foster Care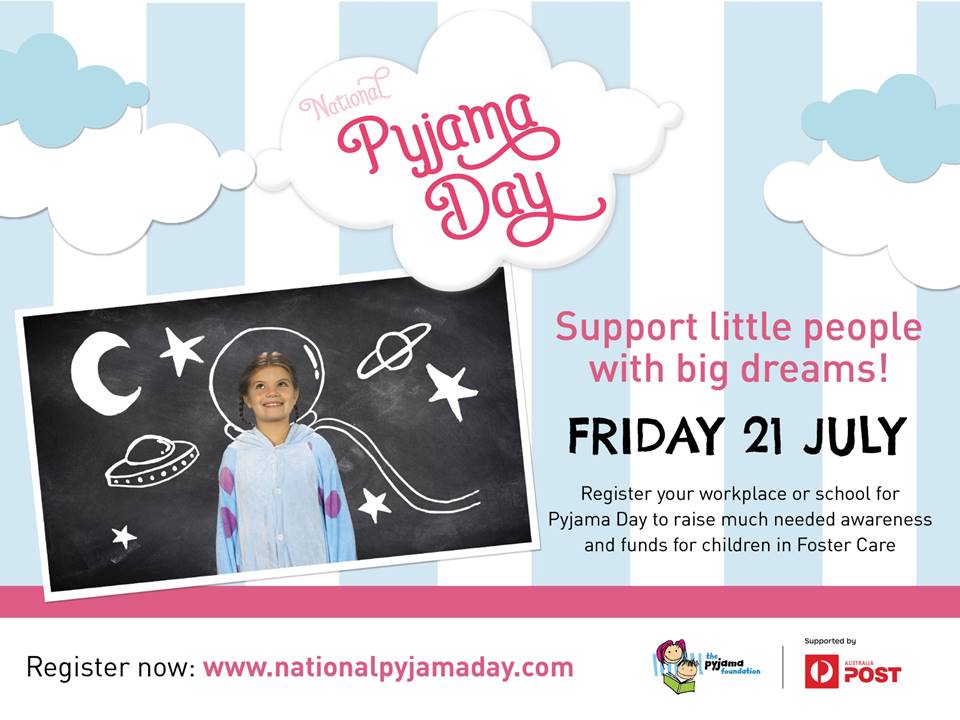 The Pyjama Foundation is an Australian not-for-profit charity that gives children in foster care the opportunity to change the direction of their life through learning, life skills and confidence.
With more than 50,000 children currently in foster care and approximately 32,250 of these children not completing high school, it has never been more important to help these disadvantaged children.
On Friday 21 July 2017 The Pyjama Foundation is holding its annual National Pyjama Day.
National Pyjama Day is all about wearing your best bedtime attire to help The Pyjama Foundation raise much-needed awareness and funds for children in foster care across Australia. Funds raised from the National Pyjama Day event goes towards the recruitment and training of more Pyjama Angels (volunteers) as well as learning resources including books, puzzles and educational games.
This event is our main fundraising event and this year we hope to raise $250,000 for our mentoring program.