Manhattan Short Film Festival 120 minute presentation of 10 Short films at Caboolture RSL Saturday 5 October
October 5, 2019 @ 6:00 pm

-

8:00 pm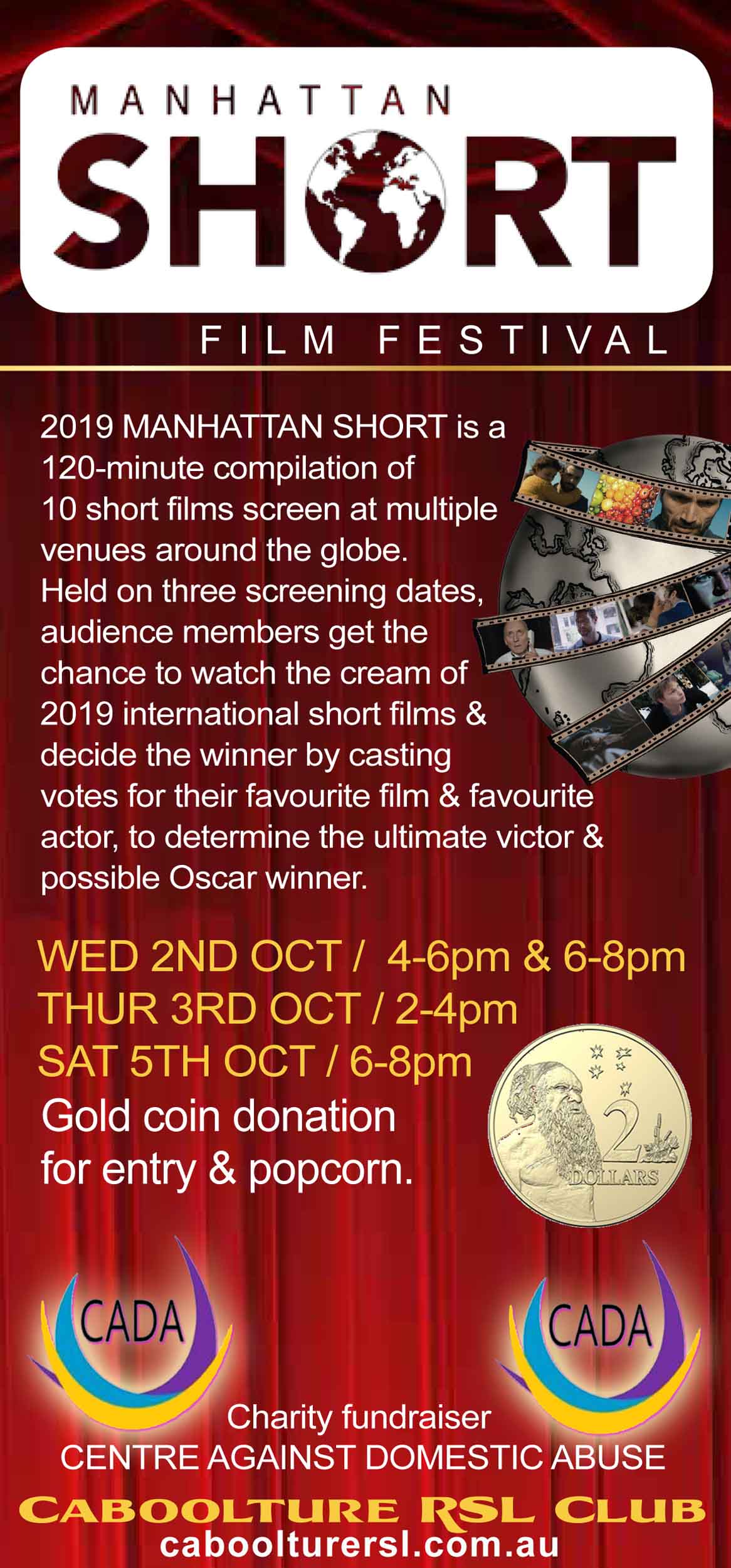 MANHATTAN SHORT is not a touring Festival; rather, it is an instantaneous celebration that occurs simultaneously across the globe, bringing great films to great venues and allowing the audiences to select their favourites.
If the Film Festival experience truly is about getting great works in front of as many eyes as possible, MANHATTAN SHORT offers the ultimate platform — one that sees its films screened in Sydney, Moscow, Bermuda, Vienna, Italy to cinemas in all fifty states of the United States and beyond —
Established in New York City in 1998, the MANHATTAN SHORT receives over 1600 short film entries from over 75 countries a year. Ten of these entries are selected as finalists in our annual Festival. From Thursday, September 26, through Sunday, October 6, 2019, over 100,000 film-lovers will gather in over 300 cinemas,
universities, museums, libraries and art centers spanning Six Continents—for one purpose—to view and vote on the Ten Short Films, which are Finalists in the Annual MANHATTAN SHORT Film Festival.
Presented by: The J & MANHATTAN SHORT
Duration: 2 hours, no intermission.  This is a Charity event in aid of Centre Against Domestic Abuse