Delaneys Creek State School 125th Anniversary on Saturday 9th September
September 9, 2017 @ 2:30 pm

-

8:30 pm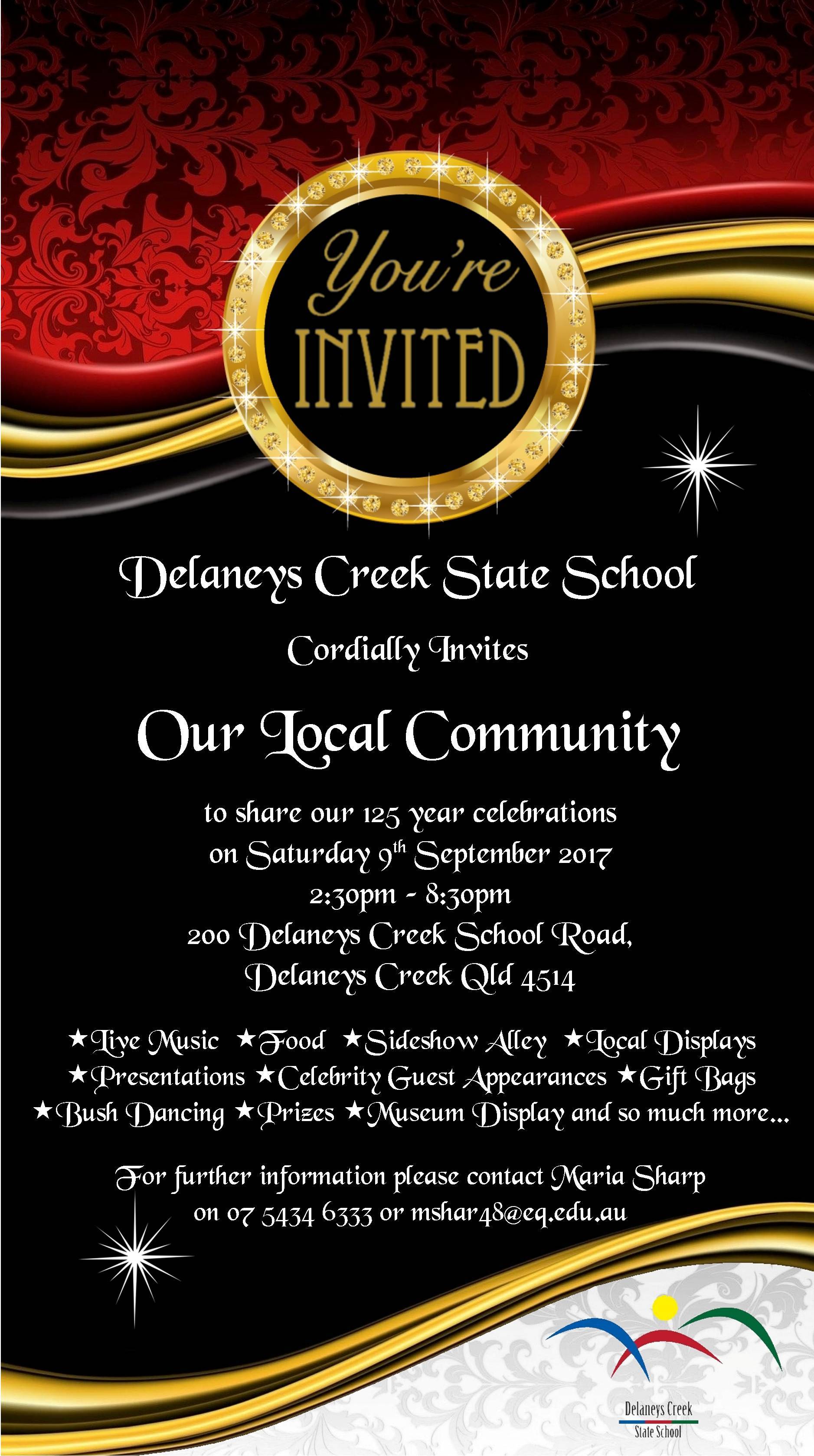 Delaney's Creek State School – our unique school.
Our school has been the school of choice for generations of families.  It is a place of challenging activities where all students strive for progress.
The school has a long and proud history and in 2017 we celebrate providing educational excellence and traditon for 125 years.
At this school we foster children's learning in a supportive, yet challenging environment, preparing them to be responsible, contributing members of our society. Your child's experience of education will be a powerful one and one that will shape their future and the future of the community in which we live. Our school will help develop your child's skills, attitudes and knowledge that they shall need for a successful life.
On behalf of the school community I would like to extend a warm welcome to you. Upon enroling in our school, a long term relationship begins between yourself, your child, our school and community members.
One of the important links to our history is the strength of the partnerships built with parents to ensure that your children are given every opportunity to learn
We believe it is a joint responsibility to provide a well-balanced education with a wide range of stimulating learning experiences in a supportive environment.  Delaney's Creek school staff truly values the critical role parents play in their child's education; therefore we would like to encourage you to form positive partnerships with our school community to ensure a collaborative approach is established to achieve our goals.