Deception Bay Neighbourhood Centre Courses in July and August
July 9, 2020

-

August 31, 2020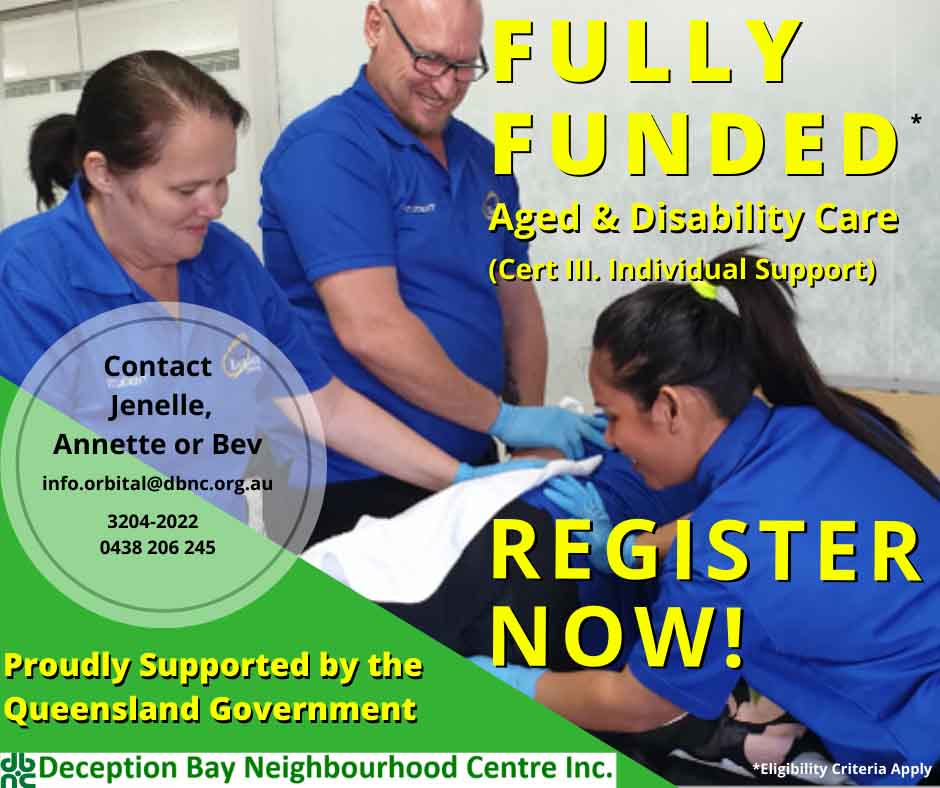 Right now, we are enrolling for our Individual Support (Aged/Disability) course, our upcoming Cert III Logistics and Forklift course, and Early Childhood Education and Care courses over the next couple of weeks.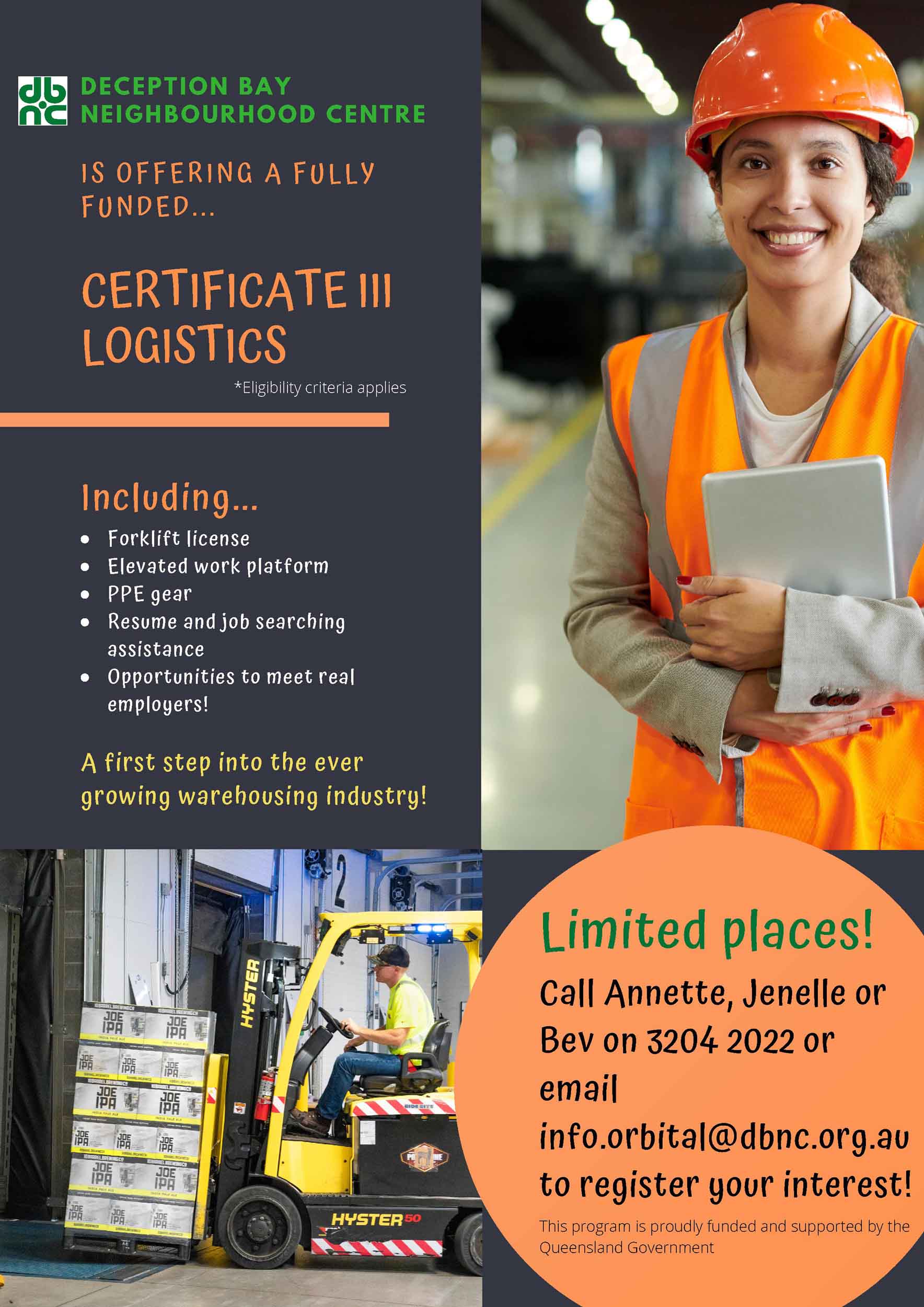 We provide lots of support to participants in our courses and help them access employers and paid jobs.  There's no cost to eligible people and we have a very high success rate in helping people into work, whilst providing a variety of other assistance at no cost to them, to help them through their training and into paid employment.
There's a short video attached for the Individual Support (Aged/Disability) course attached, and that one starts in one week, with only a few places left.
The other two, Childcare and Logistics (warehousing and forklift) will be staring in about 3 weeks.

Deception Bay Neighbourhood Centre Website – https://dbnc.org.au/
Facebook : https://www.facebook.com/DBNC4508/