Canine Helpers for the Disabled at Caboolture Square King Street March 2,3 and 4
March 2, 2017

-

March 4, 2017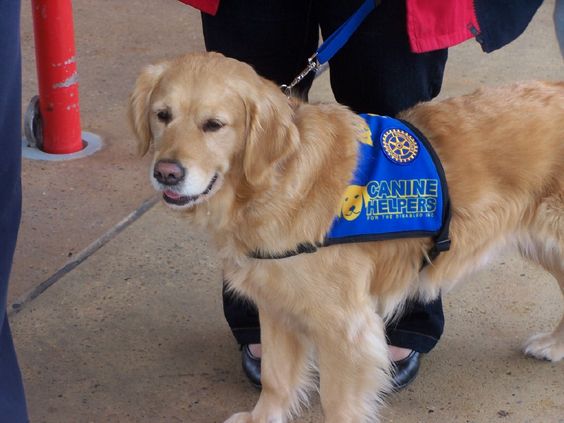 Canine Helpers for the Disabled in Caboolture are at the Caboolture Square King Street on March 2, 3, and 4th catch up with them ask questions find out more each day
Canine Helpers for the Disabled is an association that incorporated in early 2002.  Canine Helpers trainers have been involved in general pet dog training, as well as assistance dog training, for a number of years before incorporation.
Canine Helpers is an income tax exempt charity, and donations over $2 are tax deductible. We rely solely on volunteers to perform and coordinate all aspects of our services. We do not receive government funding.
Canine Helpers has adopted many proven practices from groups such as Assistance Dogs International that have gone before us. Assistance Dogs International also sets the standards by which all of our Assistance Dogs are chosen, trained, and accredited.
In addition, Canine Helpers adheres to principles of strict animal welfare. In all of our training, dog selection and placement procedures, our number one priority is to make sure that our dogs receive the best possible care and training and that they thoroughly enjoy the job that they do.
In Caboolture contact andrew on 0437 916 996 or 5495 7476
Email them