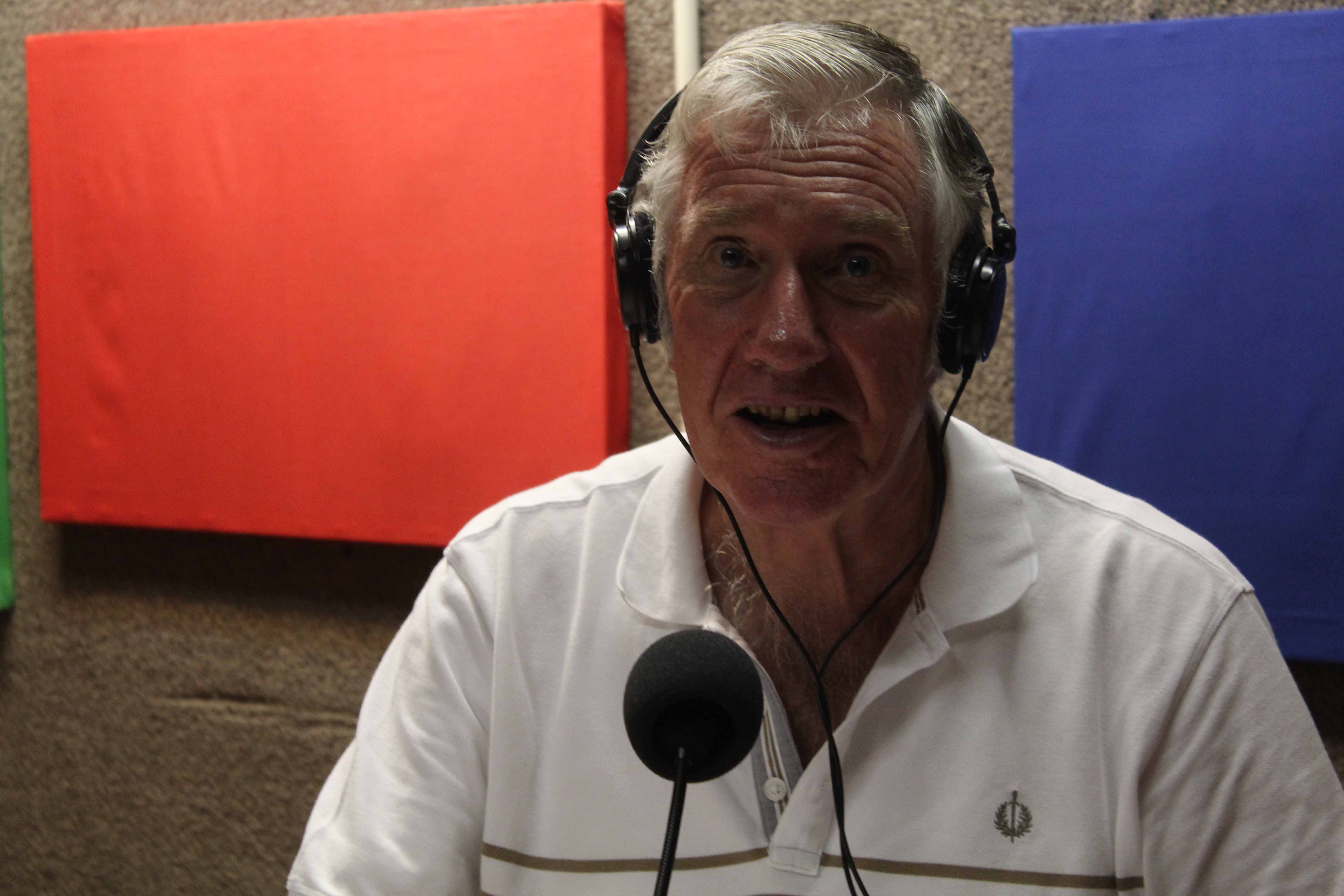 The Grapple on Sport 101.5 2020-10-01
Grapple : 1 October 2020
6.04-6.18: Segment 1: GA and Patchy
All the latest rugby league news as we grapple with the big issues of the game that is simply the best
· Kevvie Walters and Bellyache to Broncos meaning Walters will not be in the Maroons' coach's box at the Adelaide Oval for the November 4 series opener. Instead Wayne Bennett will take charge of the Maroons.
· Cowboys winger Kyle Feldt helped himself to a hat-trick as North Queensland consigned the Broncos to their first ever wooden spoon in a 32-16 victory;
· AJ Brimson made a compelling claim for a Queensland Maroons jersey as the Titans walloped the Knights 36-6; Five-eighth Ash Taylor also had a stellar game and scored two tries; Titans finished 9th after claiming the wooden spoon last season; Holbrook coach of the year?
· Alex Johnston bagging an incredible five tries to be the top tryscorer for 2020 with 20 one ahead of Kyle Feldt as Rabbits d Roosters.
· Panthers claimed the minor premierships after demolishing the Dogs 42-0, rookie Canberra hooker Tom Starling continued his remarkable breakout season to lead the Raiders to a 38-28 defeat of Cronulla,
· Replacement pivot Will Smith scored the match-winner in the 72nd minute to give the Eels a thrilling 28-24 victory after their double finals chance appeared to have evaporated when the Tigers snatched an eight-point lead- too little too late for the Tigers who finished 11th - Chris Lawrence played his last game for the Tigers- true clubman after 253 games and 15 years
· Will mention all other players who are finishing in 2020 during a later program
· On the Central Coast the game began with a standing ovation as the Warriors ran out onto the field and through a guard of honour formed by the Manly players, followed by a haka and as expected it was a points-fest. All up 14 tries were scored with three players getting doubles – Eliesa Katoa, Patrick Herbert (Warriors) and Abbas Miski (Manly) – while off-contract utility back Adam Keighran scored a hat-trick. Many thanks to the Warriors who made 2020 possible- we all owe you a debt of gratitude
· Veteran forward Adam Blair announced his retirement as the 34-year-old played his final game in the Warriors win over the Sea Eagles. The Kiwi international has played 331 games for the Storm, Tigers, Broncos and Warriors. He became the second player to appear in 50 Tests for New Zealand last year.
· And in the last competition game for 2020 the Dragons d the reserve grade Storm side 30-22 with departing Dragon Tyson Frizell a double
· NRL 2020 ladder
Coming up after the break we'll be joined by our resident NRL expert Greg 'Macca' McCallum - here on the Grapple on 101.5fm sports
6.22-6.38: Segment 2: GA, Patchy and Macca - 3-way turf talk
· Experimental rules: Bunker referral process, a handover rather than a scrum for kicks into touch, the use of the six-again rule for 10-metre infringements and forwards only scrum
· Not only players making last appearances in 2020 but long-time referee Gavin Badger also officiated in his last NRL game on the weekend as he won't be retained as an NRL match official as he bowed out on touch judge duties.
· The 2020 NRL grand final will be moved from the SCG to ANZ Stadium, with the NRL and the NSW government agreeing to allow a crowd capacity of 40,000 for the premiership decider.
· State of Origin also not far away- will chat next week about the squads
· Macca you attended the NSWRL Grand Final Day last weekend at Parra:
o Cronulla-Caringbah Sharks d Ryde Eastwood Hawks 32-30 in the Sydney Shield
o in the NSW Women's Premiership the Central Coast Roosters claimed the title after defeating a resilient North Sydney Bears 16-10
o And in the Presidents Cup - Maitland Pickers 17 d Glebe-Burwood Wolves 16 with a late 1st half field to Brock Lamb the difference
· Preview semis:
o Penrith hosting the Roosters at Panthers Stadium tomorrow night;
o Saturday at Suncorp Storm vs Eels and in Canberra Raiders v Sharks;
o Sunday the Rabbitohs host the Knights at SOP.
Coming up after the break we'll chat about everything else that's happening in RL - all that and more here on the Grapple on 101.5fm sports
6.42-6.58: Segment 3: GA and Patchy
· The all-important Grapple panel's 2020 predictions and tipping results:
o 112: Steve 'Motorsports 'Buchanan
o 110: Mal 'the Magic Dragon' Lucas and Shane 'Niff Nuff' Moon
o 109: Patchy
o 101: Macca and 'Reggie' Russ
o 97: GA
o 96: Robbo
· NRL Women's Rugby League also starts this weekend:
· Sunshine Coast RL: Bye due to the holidays but back on deck tomorrow night with:
o Boy's u/18 round 10-penultimate round: Caboolture (1)/Noosa (3), Coolum (4)/Kawana (2), Caloundra (7)/Beerwah (5) and Nambour (6) bye
o Girls u/16: Kawana/Beerwah v Noosa/Nambour and Gympie/top placed Caboolture
o Boys u/15: top of the table clash between leaders Caloundra and 2nd placed Caboolture and Gympie (3)/Maroochydore (4)
o Girls u/14: Caboolture leading the ladder by 9 points-350 for and only 84 against
· Brisbane RL A-Grade Round 10- last round:
o 3rd placed Carina 34 d 2nd placed Wynnum 32, Normanby d Bulimba, Panthers d Brighton and Pine Rivers held ladder leaders Valleys to a 22-all draw
o A Grade Final Points Table:
1. Valleys Diehards 27 (+196) 2. Wynnum Juniors Seagulls 26 (+204)
3. Carina 25 (+89) 4. West Brisbane Panthers 24 (+121)
5. Pine Rivers 17 (-122) 6. Normanby Hounds 15 (-151)
7. Brighton Roosters 14 (-83) 8. Bulimba Valleys Bulldogs 12 (-254)
o Elimination Finals on Saturday 3rd October:
Carina v Normanby and Wests v Pine Rivers. Valleys and Wynnum have a week off and will host grand final qualifiers on Saturday October 10.
o Men's Division 1: Beerwah d Redlands 22-18 to finish 2nd just 3 behind Brothers-now play Waterford in semis on Saturday 3pm; other semi Brothers v Redlands -2 winners off to the gf
· English Super League- In major news kick-off times for the Round 14 double header held on Tuesday had to be moved forward by half an hour due to changes in pub opening hours while in other good news, Rugby League fans were able to return to the Super League after the Government granted permission for 1,000 to attend. Round 14 saw St Helens d Wigan 42-0, Salford d Warrington 20-18, Catalans d Leeds 34-6, Huddersfield d Hull KR 32-22; Castleford and Hull FC to play.
6.58: Sign off and close