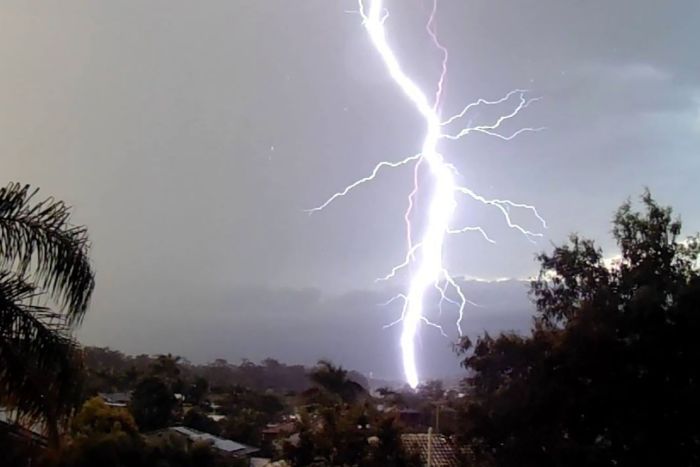 Moreton Bay Region and South East Queensland warned to prepare for floods and bushfires this summer
Now is the time to prepare for both the Fire Season and the forthcoming Storm and Cyclone Season which in tandem will dominate our weather, how you end up successfully unscathed will be dependent on being prepared and alert.
We have plenty of resources on hand to help with the preparation located in our Seasonal Events Pages, Fire Season Pages, Summer Storms Pages.
As Fire or Storm events happen, we will have warnings on line on this website where you can listen live via the on line stream , via our facebook, and of course frequently on air covering the Sunshine Coast, Moreton Bay Region parts of Kilcoy Moreton Island and Brisbane on 101.5 Mhz on the FM Band.
You may also like to grab the Moreton Alert app and sign up for sms warnings to keep informed
Storms and cyclones
State Emergency Service (SES) regional manager for the Brisbane region Mark Dole said potential flooding and storms were likely to be the main risk for the region and people needed to start planning and preparing now.
Mr Dole said people should consider including elderly neighbours or relatives in the plan.
While preparing, he said, there were a number of questions people should be asking.
"How would you maintain living at home for a period of time if you were cut off?" Mr Dole said.
"Where would you go if you needed to evacuate?
"How would you maintain cooking and lighting in the absence of power?"
If you are not sure where to start when it comes to planning, the Queensland Government has emergency plan templates to help ensure you are ticking all the boxes.
Mr Thompson understands how powerful storms can be and has been working to get his Manly home, in Brisbane's Bayside, ready.
"If I know that there's a storm coming up I might take the chairs and the table inside, off the balcony to ensure they're not going to cause any damage," he said.
"Clear the gutters of leaves to ensure they're not going to overflow if we have a downpour of rain."
Preparing for bushfire season
While it is predicted to be a wetter season, the Rural Fire Service (RFS) is cautioning the community not to be complacent when it comes to bushfire season.
RFS regional manager for the Brisbane region Tim Chittenden said the potential for bushfires to start in the suburbs of Brisbane was still the same as it was every year.
"People need to make sure they've got those preparations in place and they are prepared to enact their plans if they have to," Mr Chittenden said.
"Anyone who lives in and around any bushland in Brisbane … it's about clearing your gutters out, making sure there's good access for fire services around your property, and most importantly sitting down with your family and developing a bushfire survival plan."
"The really important part of that is to sit down with everyone that lives at that home to make sure that they all understand the plan and they all understand what to do.
It may not be that it's Dad's home, or Mum's home; it might be that the kids are the only ones home and they need to put things together
'Prepare now' for bushfires
People need to start preparing right now,
Clearing all the regrowth bush within 100 metres of your home, and  burning it to reduce the fuel load on the ground.