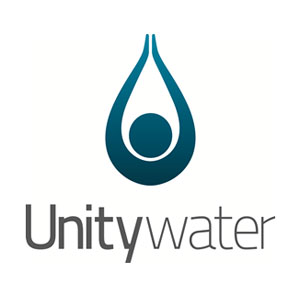 Unitywater Community and Engagement Manager Jana Dore artwork Trail Maps on 101.5 2020-09-17
Unitywater has launched an artwork trail map featuring larger-than-life murals across Moreton Bay, the Sunshine Coast and Noosa, just in time for school holidays.
The map has been created as part of Unitywater's Community Artwork Program, which transforms reservoirs, water towers and pump stations into artworks that enhance and reflect their community.
With 16 artworks to visit – from the beach-themed Woorim Water Tower at Bribie Island to the underwater-inspired Point Cartwright Reservoir at Buddina – locals and visitors can download the map and start exploring.
Unitywater Community and Engagement Manager Jana Dore was excited to launch the map ahead of the September school holidays.
"Our artwork trail map captures the growing list of free community artworks on our infrastructure across the region, and we hope locals and visitors will enjoy exploring it," Mrs Dore said.
"Each artwork is inspired by the environment, culture or heritage of the area, with the local community involved in guiding and choosing the final design.
"With school holidays starting this weekend, it's a perfect activity for families and friends to enjoy together, with plenty of photo opportunities. We would love to see the community out and about and they can share their adventures with us on social media using the hashtag #Unitywater.
"To celebrate our tenth year of delivering essential services, we're giving away $100 gift vouchers to the 10 best photos or videos of our artworks shared with us on social media - visit the Unitywater Facebook page to find out more."
Jordan Bruce, part of artist collective The Brightsiders, was thrilled to be involved in creating some of the artworks, together with the local community.
"We're creating something that will be part of the community for a long time, so it's really important to us that we work with them on the vision of the artworks," Mr Bruce said.
"We dig into the history, culture and environment to learn as much as we can about the community, to create something for locals to be proud of. Something that makes them smile when they walk or drive past it."
Download the Unitywater artwork trail map at www.unitywater.com/artworktrail
Artwork highlights
Point Cartwright Reservoir
Pacific Boulevard, Buddina
This 17-metre high artwork, Subsurface, sits atop the headland cliffs at Point Cartwright and can be viewed from land, sea and air.
The captivating mural features iconic local marine life including whales and turtles, as well as the native Richmond Birdwing Butterfly and yachts that can often be seen sailing in the waters off Mooloolaba.
Woorim Beach Water Tower
Cnr First Ave & Boyd Street, Woorim, Bribie Island
This artwork reflects Bribie Island's beach culture and the families that have chosen the island as their home, celebrating the community's unique connectedness.
The mural depicts a typical afternoon at Woorim Beach with young children playing on the shoreline, under the careful supervision of a lifesaver.
Ferny Hills Reservoir
Cnr Caesar and Hutton Roads, Ferny Hills
Painted in July 2014, local school students and residents helped to finish the colourful nature scene on the Ferny Hill water reservoir.
The mural reflects the flora and fauna of the local area including green tree frogs, possums, black and white magpies and pink galahs.
Caloundra Reservoir
22 Queen Street, Caloundra 
This 'traffic-stopping' mural captures the tranquillity and natural beauty of Caloundra, depicting its native flora and fauna. The designers took inspiration from creation stories told by Maroochy Barambah, a songwoman of Aboriginal tribe the Turrbal people.
Wamuran Pump Station
Station Road & Atwood Street, Wamuran
Located close to the old Wamuran train station, this pump station was transformed into an amazing piece of art featuring a steam train, pineapples and bananas, reflecting the town's unique rail and agricultural history.
For more information on the Unitywater Artwork Program, visit www.unitywater.com/community.
Unitywater's Community Artwork Program transform reservoirs, water towers and pump stations located across Moreton Bay, Sunshine Coast and Noosa, into artworks that enhance and reflect their community.
The program also helps to deter graffiti, which can cost as much as $5,500 to remove, and engages the local community, who have a hand in commissioning the artwork.
The Unitywater Community Artwork Program has created community artwork on its infrastructure assets in partnership with local communities, artists and stakeholders, along the southern Queensland coast, from the beaches of the Sunshine Coast to the backroads of Wamuran.
About Unitywater: Unitywater has been providing essential services to the Moreton Bay, Noosa and Sunshine Coast regions of South East Queensland for 10 years. Twenty-four hours a day, seven days a week, we provide our customers with a high-quality, safe and reliable water supply and sewerage services that are environmentally sustainable. We are committed to keeping our communities healthy – we live here too.