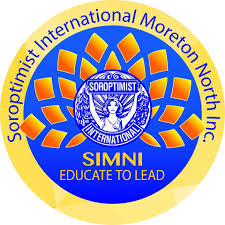 Marney Parma Sec Soroptimist Club North Lakes on 101.5 2020-08-11
Rosemary speaks with Marney Parma The Secretary of Soroptimist International Moreton North Inc.  at North Lakes
Soroptimist International Moreton North Inc. (SIMNI) is a vibrant and dynamic service club for women of all ages who have an interest in sharing their skills and expertise to improve the lives and opportunities of others in our local and global communities.
SIMNI is currently the only Soroptimist International Club in the Region of South Queensland situated in the outer northern suburbs of Brisbane and covers the entire area of the Moreton Bay Region.
At our Tuesday night Business Meetings, held on the 2nd Tuesday night of the month, Members and Guests have the opportunity to discuss current and future project/event activities. These meetings are popular for those busy family women who also work fulltime.
If you are looking for an opportunity to make a difference to the lives of women and girls, enjoy having fun with other like-minded women and have a passion for raising the status of women and working for human rights and global peace then please contact us via email at simoretonnorth@siswp.org or visit the SIMNI FaceBook page https://www.facebook.com/SIMoretonNorthInc
Club Information
Due to the COVID restrictions all meetings are currently held via ZOOM.
Normally we meet between 6.00 pm – 9.00 pm on the 2nd Tuesday of the month. Even Numbered months we have a Meeting via ZOOM to ensure our geographically spread members can attend. Odd Numbered months we meet in the Boardroom of The Corso. The Corso is located on the corner of 10 The Corso and Endeavour Drive North Lakes.
Secure underground parking is located off Endeavour Drive where a short lift ride to the 2nd floor of the Community Centre the Boardroom can be located.
Our SIMNI Members come from various walks of life and offer a wealth of experience to support our projects locally and internationally to educate, enable and empower women and girls to achieve their life goals.
Our Vision
SIMNI is a dynamic volunteer organisation for like-minded women with a social conscience who are committed to improving the lives of women and girls. Our membership is culturally diverse and reflects the internationality of our organisation.
Our Values
SIMNI members are committed to working in a spirit of friendship and partnership to support human rights and global peace by advocating for greater participation of women in all forms of democratic decision-making processes around the world.
Our Mission
SIMNI develops strategic alliances and works in partnership to support the attainment of the SI Objectives, SI Where We Stand Position Statements (SIPS), the UN Sustainable Development Goals (SDG) and the ratification, implementation and monitoring of UN Resolutions, Conventions and Treaties.
SIMNI Members can
• have a meaningful positive impact on the lives of women and girls in need
• support the community at local and global levels through service projects
• advocate to influence legislation and policies at all levels of society
• access UN agencies via Soroptimist UN representatives
• develop leadership skills
• network with women from different professional and business backgrounds
• attend meetings of any club in the world
• enjoy social activities and establish lasting friendships with women at home and overseas
• represent Soroptimist International and participate in meetings and Conference
• participate in international friendship visits
You can find out more visit their website at https://www.siswp.org/club-finder/189-moreton-north-inc.html or follow the journey on facebook at https://www.facebook.com/SIMoretonNorthInc/