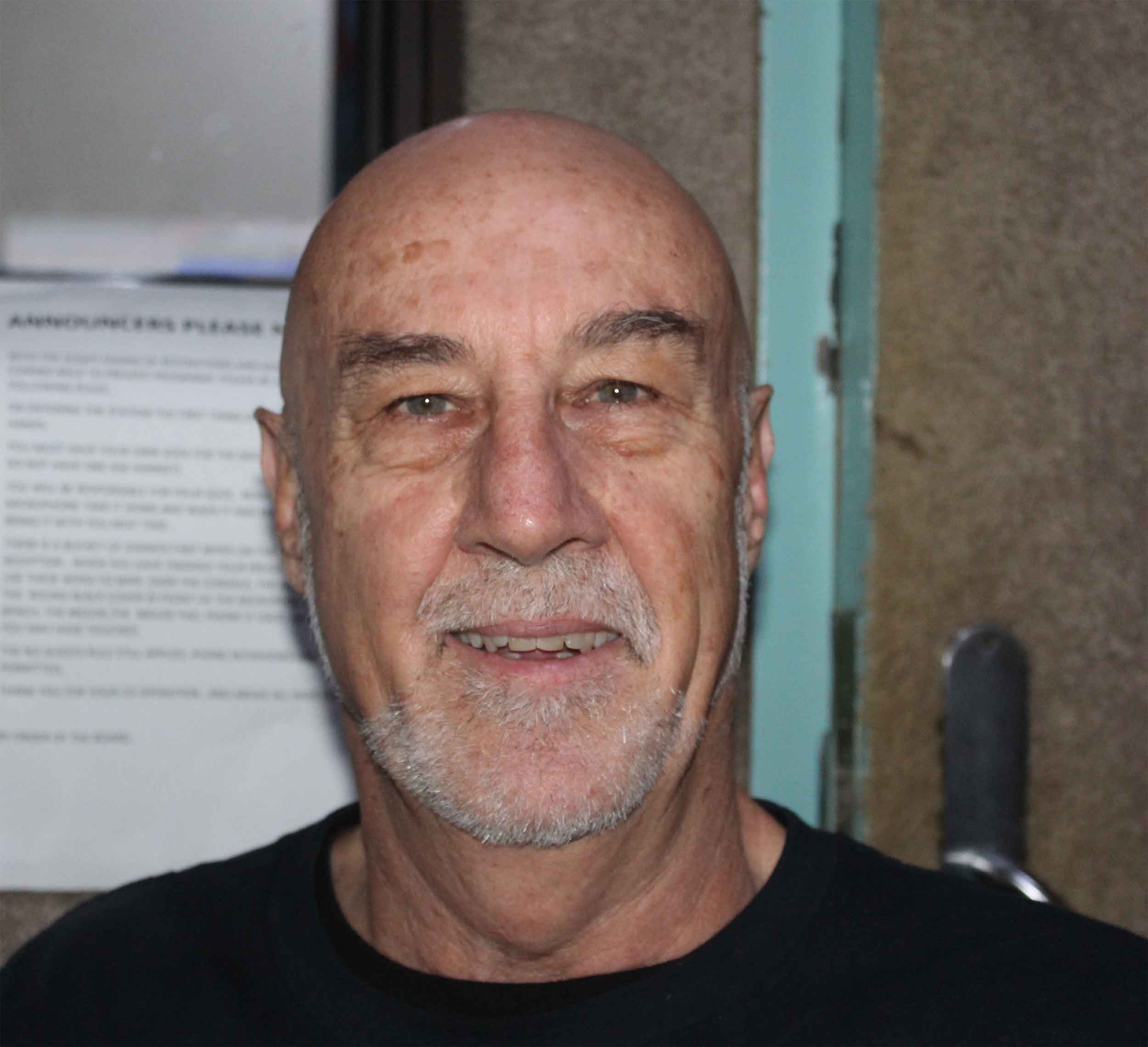 Steve Pooler The Man Walk Caboolture Morayfield on 101.5 2020-07-02
We speak with Steve Pooler the founder of The Man Walk Caboolture Morayfield and how it helps local men cope with depression and other mental issues and feel more apart of the community and talk about their issues with out judgement with others going through the same thing.
Any men that feels they may benefit from this unique local opportunity with out judgement or fear, should meet. The details in the below info image: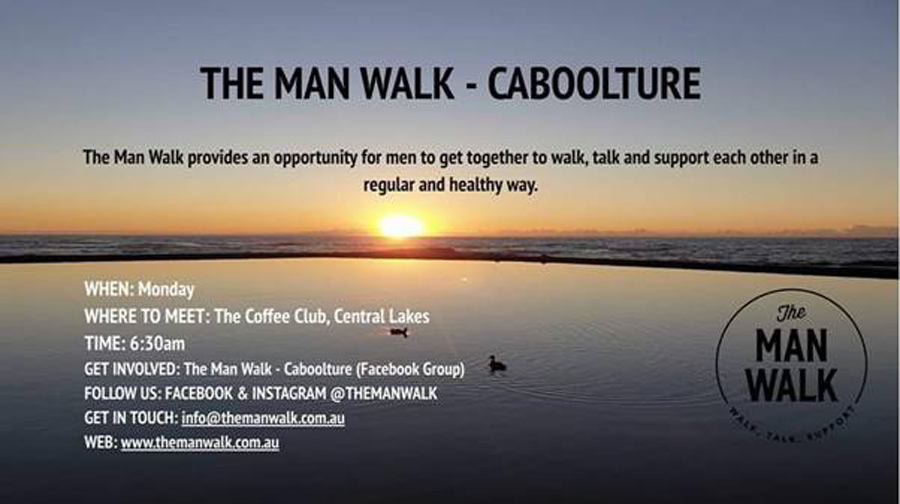 What is The Man Walk?
The Man Walk is a simple concept designed to strengthen communities, build social capital and combat isolation by connecting men to walk, talk and support.
The Man Walk provides an opportunity for men to get together and walk and talk in a positive and inclusive environment. There is no judgement, pressure or expectations. Just turn up when you feel like it, walk with a group of like-minded blokes, and be apart of our community.
Our Vision:
Connecting men. Strengthening communities. Combating social isolation.
Our Mission:
Our mission is to introduce and support local Man Walks throughout Australia, and to ensure that every walker becomes part of the broader Man Walk community.
Our objectives are simple:
We want to provide an environment that is positive, supportive and inclusive, where there is no pressure, no barriers to entry, just an opportunity to walk, talk and support
We want to promote and support men's physical, social and mental health through physical activity and social interaction
We want to build social capital, resilience and support networks for men in communities throughout Australia
We want to make it ok to talk, and we want to make it ok for men to ask for help if they need it.
We want our men to become strong role models for their children, families and communities
How to find a Man Walk near you:   
All of our current walking locations can be found on our website:  www.themanwalk.com.au
How to start a Man Walk: 
If The Man Walk is not yet established within your community and you would like to start one up, please contact our team  directly on:  info@themanwalk.com.au 
How to get involved with a Man Walk near me:   
If there is a Man Walk that you would like to get involved with, all you need to do is show up to the starting location, ready to  go! There is no registration required.
If you would like to get in contact with the Manbassador or men that participate within your local Man Walk, you can request to  join their local group on Facebook for further information.
Example: 'The Man Walk - Kiama'.
Does The Man Walk exclude any type of men?   
All men above the age of 16 are extremely welcome on The Man Walk.
We promote a culture of inclusion and have a zero  tolerance policy for behaviour that is in any way divisive.
Does The Man Walk team hold any qualifications or training in mental health?
The Man Walk team are not qualified mental health professionals.
A number of our Manbassadors have personal qualifications in  Mental Health First Aid and Community Mentor training but we are not professionals in the mental health field.
Can women join The Man Walk?   
No. Us blokes aren't a particularly bright bunch and we aren't very good at regularly connecting in healthy ways.
We are extremely appreciative of the huge support we have received from women and would like to welcome you to join our  women only Facebook page: 'The Man Walk - Women Of The Man Walk'.
This page was created for all the wives, mothers, partners, sisters, daughters etc of our man walkers to come together and form  an online community in support of our men.
It allows us to keep the other pages as a safe place for men to connect, whilst also  providing our women of The Man Walk the same opportunity.
Feeling down?   
We really encourage you to speak with your GP in the first instance.
Alternatively, you can seek professional help by calling one  of the numbers below:
Lifeline​ - 13 11 14 
Beyond Blue​ - 1300 224 636   
https://www.facebook.com/themanwalkwalktalksupport/ 
@themanwalk