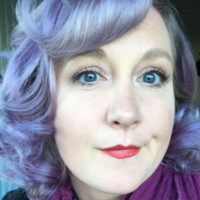 Lisa Hodgkinson Media Cota on 101.5 2020-07-07
For the first time in its 60-year history, Queensland's annual celebration of seniors is going virtual.
To do this we have made the decision to maintain the week format, celebrating from Saturday 15 – Sunday 23 August 2020.
This year more than ever people need something to celebrate, in the safest way possible.
As Covid-19 regulations has seen many older people in self-isolation, never has it been more important to ensure people remain connected and don't become segregated.
To do so, Queensland Seniors Week is thinking outside the box, and are looking to launch a full calendar of events virtually and physically, if allowed.
Using platforms such as Facebook, YouTube, Zoom and Instagram Live, the new-look event,may include fitness, cooking and art demonstrations, entertainment and more.
Do you have a virtual event or performance you would like to share?
Register and events at www.qldseniorsweek.org.au.
Do you have questions?  I am here to help.  You can reach me on seniorsweek@cotaqld.org.au or by phoning 07 3316 2908.
I can't wait to celebrate with you.