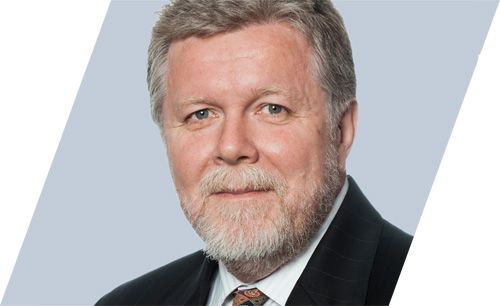 CEO Geoff Rowe Aged & Disability Advocacy Australia on 101.5 2020-06-11
Sunday 15 June is World Elder Abuse Day and according to the World Health Organization, around 1 in 6 people 60 years and older experienced some form of abuse in community settings during the past year.
Only 1 in 24 cases of elder abuse is reported and COVID-19 may have increased this gap, with older people isolating at home with family or carers, reducing opportunities to safely report abuse.
Aged & Disability Advocacy Australia (ADA) CEO Geoff Rowe is an expert in elder abuse and can provide insight into this issue and the impact of COVID-19, he discusses this with Rosemary Worthington on Morning Magazine.
Based Brisbane, Queensland Main areas of expertise Elder abuse, aged and disability care, in-home care, human rights. Experience Geoff's career in human services spans more than 30 years, with half of his career in senior and executive positions in the Queensland Government and the balance in the non-profit sector.
Geoff is an Older Persons Advocacy Network (OPAN) representative on the National Aged Care Alliance (NACA), a member of the Queensland Notifications & Immediate Action Committees of the Medical Board of Australia and a member of the Community Services Industry Alliance (CSIA) Reform Council.
In 2018 Geoff was awarded the prestigious Paul Tys Churchill Fellowship, allowing him to examine world's best practice in preventing and responding to elder abuse in aged care and the community.
He has a strong interest in human rights, social justice and inclusion. Availability for interviews Geoff is a seasoned, passionate spokesperson. He has a flexible schedule and is willing to accommodate deadlines.
In speaking to the media, his prime motivation is always to represent the interests of the most vulnerable in our community.
About ADA Australia ADA Australia is a not-for-profit, independent, community-based advocacy and education service with more than 25 years' experience in supporting and improving the wellbeing of older people and people with disability.
Its advocacy services are free, confidential and client-focused. ADA Australia also offers a range of education and training to inform participants of their rights and responsibilities within the aged, disability and community care sectors.
It offers training for service staff on a range of issues, including guardianship and older persons mental health.
Visit their website at https://adaaustralia.com.au/  and free call 1800 818 338