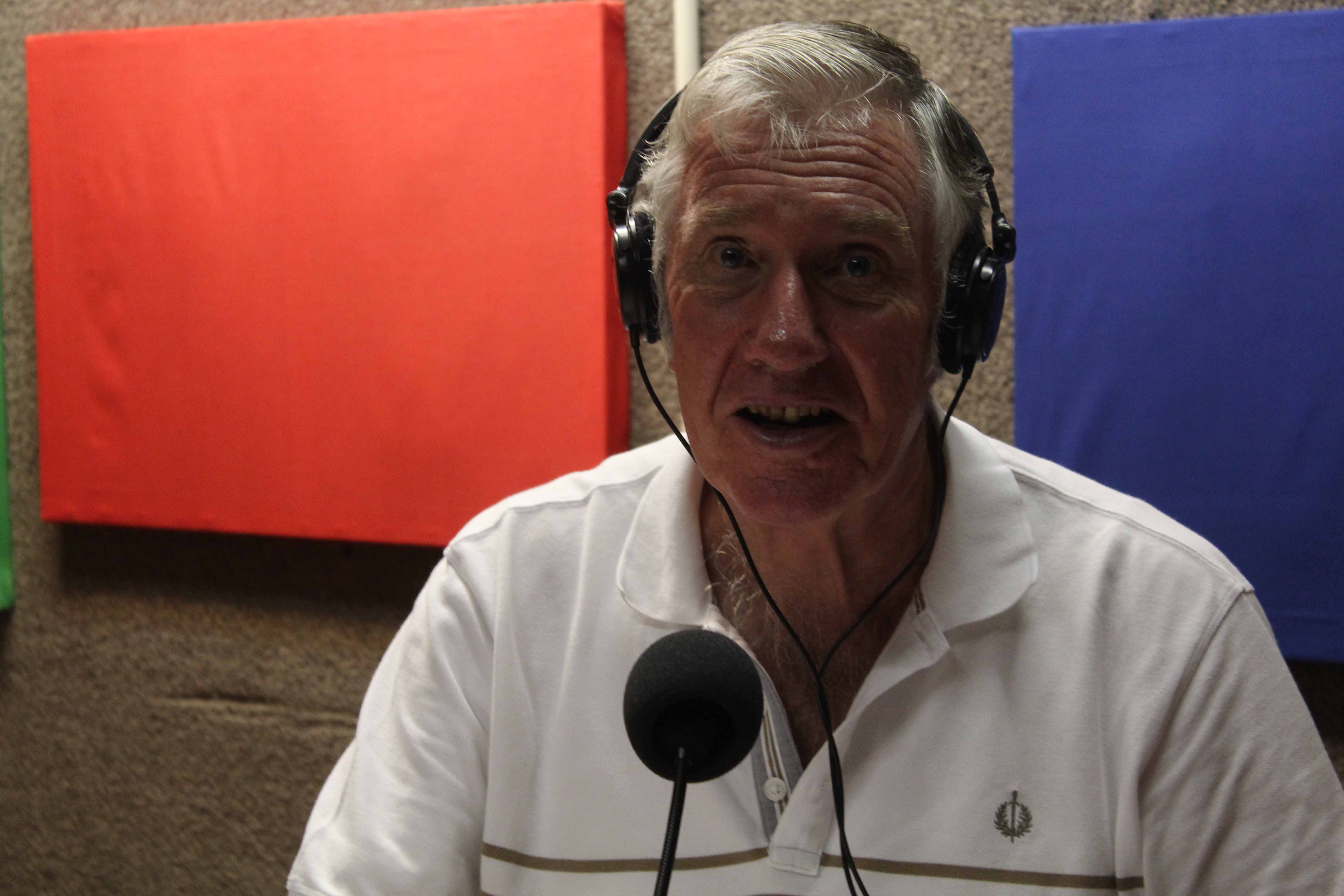 Monday Sports Round up on Sport 101.5 2020-05-04
9.30-9.38: Segment 1: Sports headlines and Weekly Wrap
9.42-9.50: Segment 2: Weekly Wrap (continued)
9.52-9.58: Segment 3: On this Day
9.58: Sign-off:
On this day:
1864: The first trout eggs introduced to Australia began to hatch. On 21 January 1864, the clipper 'Norfolk' departed England with 90,000 Salmon eggs and 2,700 Brown trout eggs, arriving in Melbourne on 15 April 1864. 80% of the eggs had survived the journey, so they were then transported to Tasmania, to the site of Salmon Ponds Hatchery, the first salmon and trout hatchery in the Southern Hemisphere, at the Plenty River. These fish became the base stock for streams and lakes in Australia and New Zealand.
1871 – The very first major league baseball game was played at Hamilton Field in Fort Wayne, Indiana.
1875 – South African international cricketer and English international rugby union player Reggie Schwartz was born in England. Schwartz who emigrated to SA in 1902 played 20 cricket tests for SA and was the 1st great of South African googlist bowlers.
1893: Cowboy Bill Pickett invented bulldogging, the skill of grabbing cattle by the horns and wrestling them to the ground
1899 - 25th Kentucky Derby was won by Fred Taral aboard Manuel.
1904: Construction begins by the United States on the Panama Canal
1924 - 8th Olympic Games opened at Paris, France
1928: German racing driver Wolfgang Alexander Albert Eduard Maximilian Reichsgraf Berghe von Trips born in Cologne. Von Trips participated in 28 Formula 1 Grand Prix races winning 2. The 1961 Italian Grand Prix on 10 September could have been the culmination of von Trips' career, as a third place would have been sufficient to secure the Formula One World Driver's Championship that year but his Ferrari collided with Jim Clark's Lotus. His car became airborne and crashed into a side barrier, fatally throwing him from the car and killing fifteen spectators.
1942:
· Nicholas Ashford who wrote hits such as: Ain't No Mountain High Enough, You're All I Need To Get By, Ain't Nothing Like the Real Thing, and Reach Out and Touch (Somebody's Hand) was born. Ashford died August 22, 2011, of complications from throat cancer, in New York.
· Ronnie Bond, drummer, The Troggs, (1966 US No.1 & UK No.2 single 'Wild Thing') was born. Bond died on 13th November 1992.
· Battle of Coral Sea began (1st naval battle fought solely in air) between Japanese, US and Australian navies and air forces
1949 – In the midst of securing a record fifth back-to-back titles and on their way home after a friendly match with Benfica in Lisbon, Portugal, the airplane carrying the Torino Football Club crashed against the Superga hill near Turin, killing all players, officials and crew.
1956:
· Gene Vincent and His Blue Caps recorded 'Be Bop A Lula.' The track was written three days before the session. The song became a 1956 US No.7 & UK No.16 hit single spending 20 weeks on the US chart. In April 1957, the record company announced that over 2 million copies had been sold to date.
· Former German high jumper Ulrike Meyfarth born in Frankfurt. Unique double- having won the Olympic title twice, in 1972 and 1984 becoming the youngest Olympic champion ever in women's high jump, and at the time of her 1984 triumph, she was also the oldest ever.
1957 - Peter Sleep, cricketer (Australian leg-spin all-rounder 1979-90) born at Penola in South Australia.
1959: American jockey Willie Shoemaker committed one of sport's greatest blunders in the Kentucky Derby when riding Gallant Man to apparent victory, he thought the 1-16 pole was the finish line and stood up in the stirrups which allowed Iron Liege to win.
1964:
· Goran Prpic, Yugoslavia, tennis star born in Zagreb.
· Former Aussie champion surfer Jody Cooper born in Albany WA. Cooper won 13 international surfing events, including titles in Australia, Japan, Hawaii and mainland United States and was runner-up on a further 13 occasions between 1983 and 2002. Despite her event successes, she never won the world women's title.
1966: Peter Shilton made his Football League debut for Leicester City. The England goal-keeper went on to set a league record of 1005 appearances. He earned a record 125 caps for England.
1973: Led Zeppelin opened their 1973 North American tour, which was billed as the 'biggest and most profitable rock & roll tour in the history of the United States'. The group would gross over $4 million from the dates, flying between gigs in 'The Starship' a Boeing 720 passenger jet, complete with bar, shower room, TV and video in a 30' lounge and a white fur bedroom.
1974:
· Abba were at No.1 on the UK singles chart with 'Waterloo', the group's first of nine UK No.1 singles was the 1974 Eurovision song contest winner for Sweden. The song was first called 'Honey Pie'.
· 100th Kentucky Derby was won by Angel Cordero Jr. aboard Cannonade
1978 - Brett Burton, Australian Rules Football Player was born. Nicknamed Birdman, he was picked up at Pick 16 in the 1998 AFL Draft by the Adelaide Football Club. He is noted for his spectacular high marking, which saw him win the AFL Mark of the Year in 2009, and his freakish goal sense. Played 190 games for the Crows between 1999-2010.
1979:
· Margaret Thatcher became Britain's first woman Prime Minister
· Jackie Mercer won her 4th golf title, 31 years after her 1st and,
· Lesley Vainikolo, Tongan rugby union and rugby league player was born.
1981: Aussie table tennis player at the 2004 and 2008 Olympics David Zalcberg was born in Melbourne
1985:
· 4 Aussie rugby league players played in the English Challenge Cup Final at Wembley which Wigan won 28-24 over Hull. Can you name the players? (Hull: Peter Sterling/John Muggleton; Wigan: Brett Kenny/John Ferguson).
· Ravinder Bopara, English cricketer born in London. Originally a top-order batsman, his developing medium pace bowling is making him a vital all-rounder and he has the best bowling figures for England in a Twenty20 International (4/10).
1987: Jorge Lorenzo, Spanish motorcycle racer (MotoGP World Champion 2010, 12, 15; 250cc World Champion 2006-07), born in Palma, Majorca, Spain
1989: Rory McIlroy, Irish golfer (US Open 2011, British Open 2014, PGA C'ship 2012, 14), born in Holywood, Northern Ireland
1990: Pakistani left-arm fast bowler Wasim Akram became the only player to take 2 hat-tricks in both Test matches and 1-day internationals in the Sharjah final against Australia. He captured his 2nd 1-day hat-trick in 6 months when he bowled Merv Hughes, Carl Rackemann and Terry Alderman in Pakistan's 36-run victory.
1994 - Arsenal won the 34th Europe Cup after defeating Italian club Palma 1-0 in Copenhagen. Striker Alan Smith scored for the Gunners' in the 19th minute.
1996 - 122nd Kentucky Derby was won by Jerry Bailey aboard Grindstone.
2008: Madonna's latest album Hard Candy went straight to No.1 in the UK, giving the singer a chart double, with her song 4 Minutes, featuring Justin Timberlake, on top of the singles chart for a third week. Hard Candy was Madonna's 10th number one album.
2015: Golden State Warrior Stephen Curry was named the MVP for the 2014-15 NBA season
2018: Luyanda Ntshangase, South African footballer (Maritzburg United) who was struck by lightning on 1 March and placed in an induced coma, died aged 21.