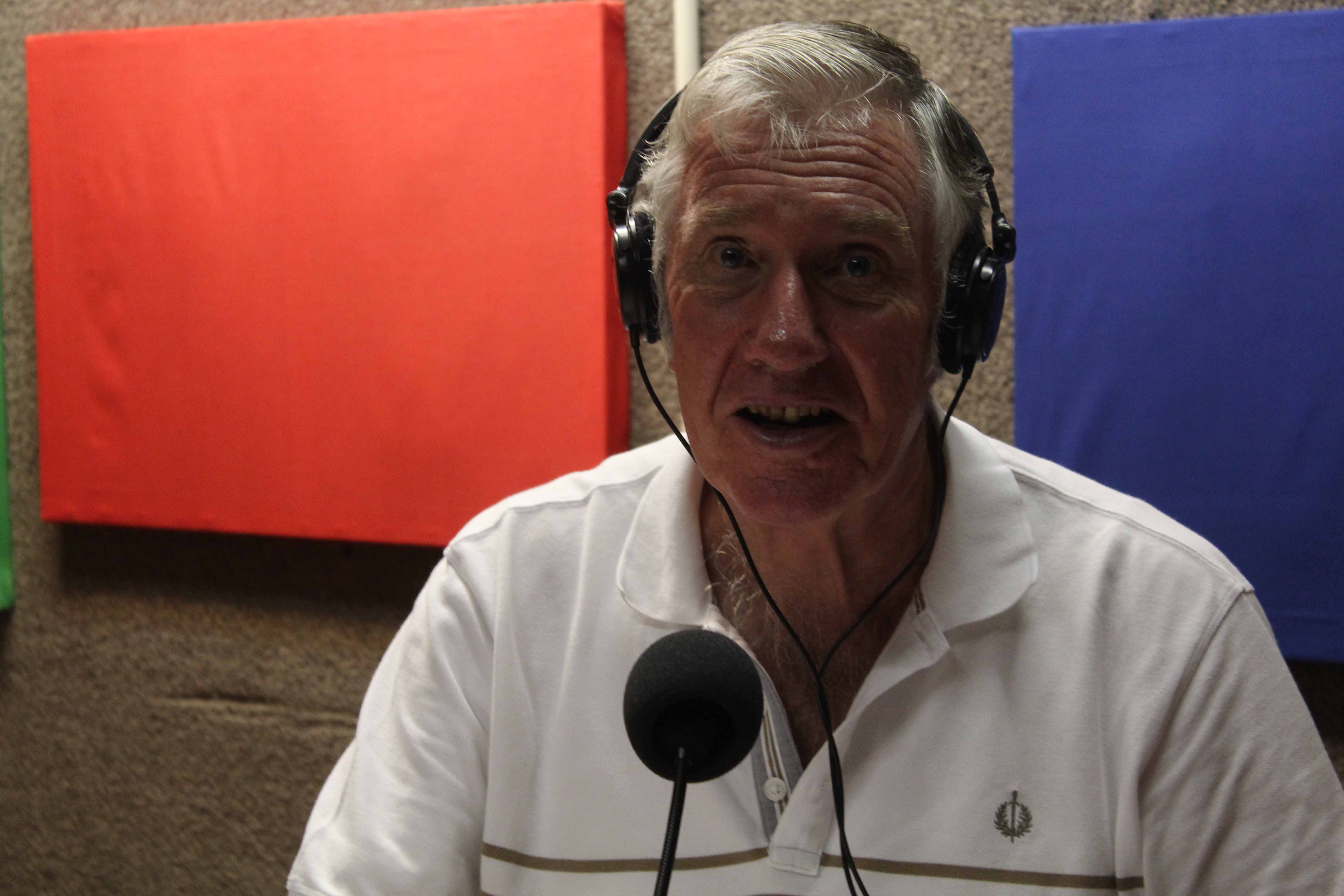 The Grapple on Sport 101.5 2020-04-02
6.02-6.08: Segment 1: GA
latest rugby league news
tipping results
6.10-6.16: Segment 2: GA
On this day
From the vault- round 3 NSWRL 1980
6.22-6.30: Segment 3: Macca
If appointed to the Wayne Pearce Innovations Sub Committee, what options might be considered?
Billy Slater has suggested the return to 1 referee as part of cost cutting. Your thoughts?
Insight into some of the names and games during round 3, 1980 as we delve into the vault
Steve Walters hooker
6.30: Sign off
On this day:
April 1 1995- yesterday- April Fool's Day was no joke in 1995 with news of the spiteful Super League war erupting in newspapers across the country.
April 2:
1967: Cronulla and Penrith officially enter the competition when they play their first premiership matches. The Sharks had a winning debut with an 11-5 defeat of the Roosters, while the Panthers lost 15-12 to Canterbury, who were known as the Berries before changing their name to the Bulldogs in the late 70s.
1991: Kyle Stanley was born in Sydney. Stanley scored 17 tries and kicked 15 goals in 46 games over a five-year period with the Dragons, but his career was cruelly cut short by recurring knee injuries. Stanley tore his ACL five times in three years before deciding to retire at the age of 24. He represented Samoa three times
1994: In a somewhat comical and possibly unprecedented scene, the North Sydney Bears' mascot was sent off. Spectators initially thought it was part of the day's planned entertainment but it was no joke. "Bear" got his marching orders for allegedly abusing a touch judge.
2000: Dragons back-rower Lance Thompson became one of the youngest players to reach the 100-game milestone. A former Hurstville United junior, Thompson had just turned 22 when he chalked up his 100th.
2006: Tim Sheens coached his 500th game - the first coach to make it to 500 - as the Wests Tigers held out Melbourne in a 30-28 thriller. The four-time premiership-winning coach finished on 671 NRL games.
2011: Luke Burt surpassed Eels legend Brett Kenny as Parramatta's most prolific try-scorer. Burt played with the Eels from 1999 to 2012 and holds the club record for most tries (111).
2014: Rebecca Frizelle became the NRL's first female leader when she was named chair of the Gold Coast Titans.
From the vault- trip down memory lane to the good times of rl- thought we would go back to 1980-40 years ago to round 3 of the NSWRL competition as it was then:
Manly Warringah 34 (T. Mooney 3, B. Walker 3, J. Dorahy 2 tries; G. Eadie 5 goals) defeated Eastern Suburbs 7 (K. Hastings try; K. Stevens 2 goals) at Brookvale Oval.
Date: Sat, 12th April12:00 AM.   Halftime: Manly Warringah 15-5.   Scrums: 10-all.   Penalties: Eastern Suburbs 15-6.   Referee: Kevin Roberts.   Crowd: 8,717.
Manly Warringah: Eadie, Mooney, Dorahy, Gartner, Booth; Thompson, Martin; Thomson, Krilich (C), Gray, Walker, Brown, Springall. Int: Merritt.
Eastern Suburbs: Boustead, Michael, Cleal, Berne, McFarlane; Fairfax, Hastings; O'Reilly, Lang, Ayliffe (C), Stevens, Schubert, Tobin. Int: Harvey, Jelfs.
Newtown 23 (B. Jensen, M. O'Brien, P. Sigsworth tries; K. Wilson 7 goals) defeated Balmain 9 (D. Adams try; O. Filipaina 3 goals) at Henson Park.
Date: Sun, 13th April12:00 AM.   Halftime: Newtown 6-4.   Scrums: Newtown 11-7.   Penalties: Balmain 13-10.   Referee: Barry Bradstock.   Crowd: 5,785.
Newtown: Sigsworth, Doyle, Ryan, Ryan, Wilson; O'Brien, Raudonikis (C); Bugden, Jensen, Ryan Jnr, Ellis, Mackay, O'Grady.
Balmain: McMahon, Wigham, Filipaina, Knight, Corowa; Martin, Adams; Morris (C), Whittaker, Lavers, Grant, Spears, Pearce. Int: Crowe.
Western Suburbs 14 (B. Cooper 2, E. Goodwin, W. Smith tries; P. Rowles goal) defeated North Sydney 8 (R. Henniker 4 goals) at North Sydney Oval.
Date: Sun, 13th April12:00 AM.   Scrums: Western Suburbs 12-7.   Penalties: Western Suburbs 11-8.   Referee: Colin Ward.   Crowd: 5,348.
North Sydney: Montgomery, Sheppard, Adam, Harris, Luckman; Smith, Craig; Mayoh, Springall, McKinnon, Hunter, Henniker, Cudmore. Int: Foye.
Western Suburbs: Smith, Buckley, Goodwin, Giteau, Boland (C); Rowles, Neil; Gibbs, Jeffries, Donnelly, Cooper, Merlo, Leis.
Parramatta 40 (E. Grothe 3, G. Dowling 2, M. Cronin, N. Glover, R. Price tries; M. Cronin 8 goals) defeated South Sydney 5 (J. Peek try; P. Smith goal) at Cumberland Oval.
Date: Sun, 13th April12:00 AM.   Halftime: Parramatta 19-0.   Scrums: Parramatta 16-6.   Penalties: Parramatta 6-5.   Referee: Jack Danzey.   Crowd: 18,060.
Parramatta: Dowling, Glover, Cronin, Levy, Grothe; Pattison, Kolc; O'Reilly, Edge, Hilditch, Gerard, Wynn, Price (C). Int: Mann, Olling.
South Sydney: Jones, Swift, Squadrito, Niszczot, Fahey; Wright, Laurie (C); Hambly, Stewart, Frith, Tunks, Peek, Smith. Int: Griffiths, Knight.
Canterbury 40 (C. Anderson, G. Brentnall, S. Gearin, G. Hughes, M. Hughes, S. Mortimer, G. Peponis, G. Robinson tries; S. Gearin 8 goals) defeated Penrith 14 (R. Blacklock, M. Hicks tries; P. Schofield 4 goals) at Penrith Park.
Date: Sun, 13th April12:00 AM.   Halftime: Canterbury 18-4.   Scrums: Canterbury 13-6.   Penalties: Penrith 11-10.   Referee: John Gocher.   Crowd: 10,525.
Penrith: Dann, Wolffe, Blacklock, Schofield, Pobjie; Kelly, Foster; Cale, Jones, Brohman (C), Ducker, Sheens, Zivanovic. Int: Hicks.
Canterbury: Cutler, Anderson, Mortimer, Brentnall, Gearin; Hughes, Mortimer; Robinson, Peponis (C), Coveney, Hughes, Folkes, Hughes. Int: Moffett.
Cronulla 32 (C. Gardner 2, R. Bourke, G. Cox, J. Glossop, K. Sorensen tries; G. Cox 7 goals) defeated St George 7 (R. Finch try; G. Wynn 2 goals) at Kogarah Oval.
Date: Sun, 13th April12:00 AM.   Halftime: Cronulla 9-7.   Scrums: Cronulla 11-8.   Penalties: Cronulla 9-6.   Referee: Greg Hartley.   Crowd: 16,650.
St George: Johnson, Brennan, Johnston, Finch, Graham; Trudgett, Morris; Stone, Buchanan, Young (C), G Wynn, Jansen, Reddy. Int: Sorridimi, Starkey.
Cronulla: Bourke, Mullane, Rogers, Gardner, Edmonds; Miller, Cox; Stares, Pearson, Sorensen, Sorensen, Glossop, Pierce (C). Int: Ricketts.