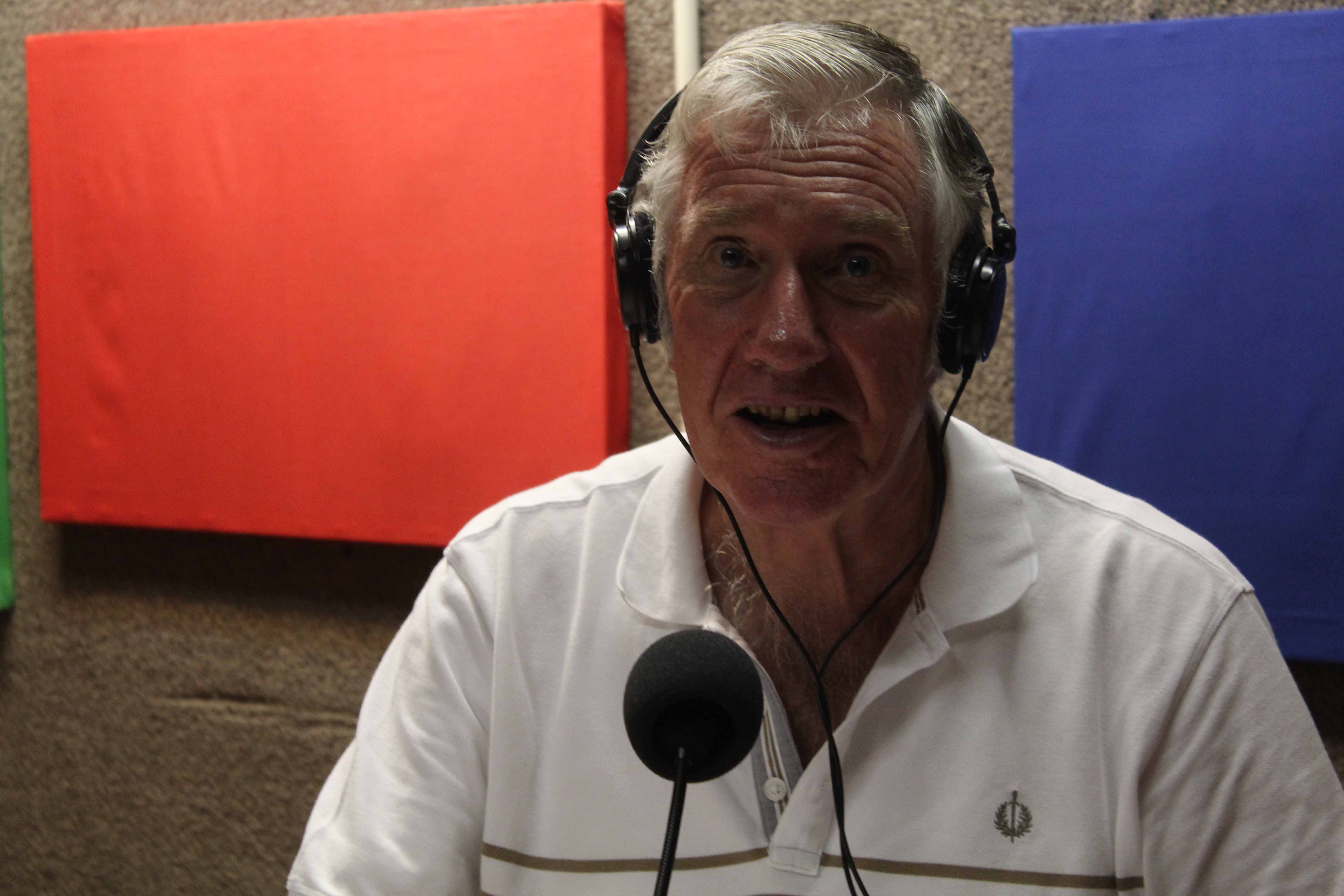 Monday Sports-less Roundup on Sport 101.5 2020-04-20
Monday Sport-less Roundup: 20 April 2020 –all safe and well
9.30-9.38: Segment 1: Sports headlines and Weekly Wrap
9.42-9.50: Segment 2: Weekly Wrap (continued)
9.52-9.58: Segment 3: On this Day
9.58: Sign-off
On this day:
1851 - Young Tom Morris, Scottish golfer was born. Morris was one of the pioneers of professional golf, and was the first young prodigy in golf history. He won four consecutive titles in the Open Championship, an unmatched feat, and did this by the age of 21. He was born in "The Home of Golf", St Andrews, Fife, Scotland, and died there on Christmas Day, 1875 at the young age of 24. His father, Old Tom Morris, was the green-keeper and professional of the St Andrews Links, and himself won four of the first eight Open Championships. Young Tom's first Open Championship win, in 1868 aged 17, made him the youngest major champion in golf history, a record which still stands.
1908:
A Melbourne-bound train from Bendigo collided with the rear of a train from Ballarat, which was just leaving Sunshine station. Around 1,100 people were aboard the two trains; 44 were killed in the accident, and over 400 injured. Subsequent investigations suggested that the accident may have been caused by the driver of the Bendigo train reading the green signals for the Ballarat train in front, and believing they were his own.
Henry Chadwick, sports reporter who is often called the "father of baseball," who was also a sportswriter, baseball statistician and historian died at age
1912: Aussie boxer Arthur Rusty Cook born in NSW- 1936 Olympics in Berlin men's welterweight- tied for 9th
1913: Aussie diver Ron Masters born in Bendigo- also at the 1936 Olympics- men's springboard and platform
1920 - 7th modern Olympic Games opened in Antwerp Belgium.
1928 - Johnny Gavin, Irish footballer who played for Janesboro United, Limerick, Ireland, Norwich City, Watford, Tottenham Hotspur, Crystal Palace, Cambridge City, Newmarket Town and Fulbourn was born in Limerick. (d. 2007)
1931 - British House of Commons agreed for sports to be played on a Sunday.
1938:
French rower Bernard Malivoire was born. In 1952 he was the coxswain of the French boat which won the gold medal in the coxed pairs event and was the youngest medalist and gold medalist at the 1952 Games with 14 years and 95 days.
Aussie sprint legend Betty Cuthbert, AM, MBE was born in Merrylands Sydney. Cuthbert grew up in the Sydney suburb of Ermington, where she attended Ermington Public School and as a teenager, attended Macarthur Girls High School. She won 3 gold at the 156 Olympics and 1 in 1962 and during her career she set world records for 60 metres, 100 yards, 200 metres, 220 yards and 440 yards. Cuthbert had a distinctive running style, with a high knee lift and mouth wide open. She has multiple sclerosis and now lives in Western Australia.
1941 - Dodgers started to wear protective liners in their caps as a safety precaution in response to the notorious "bean ball wars" of the 1940 season where several players suffered serious injury. A bean ball is a ball thrown at an opposing player with the intention of striking him such as to cause harm, often connoting a throw at the player's head (or "bean" in old-fashioned slang). A pitcher who throws bean balls is known as a headhunter.
1948: American multi-instrumental musician Rob Stoner was born. His work can be heard on Don McLean's classic 'American Pie'.
1954 – Former Australian cricketer Peter Toohey was born in Blayney NSW. Toohey played in 15 Tests and 5 ODIs from 1977 to 1979 and was one of the cricketers who came to the fore when the bulk of Australia's top cricketers defected to Kerry Packer's World Series Cricket
1957:
·       Elvis Presley started an eight week run at No.1 on the US singles chart with 'All Shook Up.' It went on to be the biggest single of 1957 selling over 2 million copies.
·       Graeme Fowler, cricketer- England left-handed opener early 80s- 21 tests was born.
1959: Goldband Records released 'Puppy Love' by a 13-year old Dolly Parton in the US, a song that was recorded two years earlier when she was just eleven years old. The song didn't chart, (later to be a hit for Donny Osmond).
1960: Aussie sprinter Debbie Flintoff King OAM born in Melbourne. She was the winner of the women's 400 m hurdles event at the 1988 Summer Olympics.
1965 - Adrian Fernández, Mexican racing driver who began his career by racing motocross at age eight.
1968: Deep Purple made their live debut at a gig in Tastrup, Denmark. Formally known as Roundabout, guitarist Ritchie Blackmore suggested a new name: Deep Purple, named after his grandmother's favourite song (which had been a hit for Peter De Rose), after his grandmother had repeatedly asked if they would be performing the song. Rest is history!
1970 - 74th Boston Marathon was won by Ron Hill of Great Britain.
1971:
·       Grant Smith, Australian field hockey forward of the bronze medal winning Australian team at the 1996 Olympics was born in Canberra.
·       Aussie golfer John Senden, Brisbane who turned pro in 1992 and just tied for 35th at the US Masters this week
1972:
West Indian cricketer Alvin Kallicharran scored his 2nd Test century during the 2nd Test match against NZ.
·       Le Huynh Đuc, Vietnamese footballer and manager was born. Đức is a former member of the Vietnam national football team, with whom he earned 60 caps (a national record), as well as being its top scorer. He became the first Vietnamese footballer to be signed to a club outside of Vietnam when he signed on for a year's stint with Chongqing Lifan.
·       Born on this day Carmen Electra, The Pussycat Dolls, (2005, US No.2 & UK No.1 with their debut single 'Don't Cha' featuring Busta Rhymes).
1977 - Len Johnson, cricketer-one Test for Australia in 1948 taking 3-66 & 3-8 against India at the MCG
1981: Steve Davis won the 1st of his 6 World Snooker titles by beating Doug Mountjoy 18-12 in the final at Sheffield.
1985 – Portuguese runner Carlos Lopes ran a world record marathon time of 2:07:12 at Rotterdam becoming the first man to run 42.195 km in less than 2 h 8 min while the No. 1 song on the UK chart was the charity record 'We Are The World' by USA For Africa.
1986 - Michael Jordan set an NBA playoff record with 63 points during the Bulls 135-131 double overtime loss to the Celtics.
1991:
American Mark Lenzi became the 1st diver to score 100 pts on a dive. It was the sport's equivalent of running the 4 minute mile and won him the 3 metre springboard title at the US Indoor Diving Championships.
Steve Marriott leader of Small Facesand Humble Pie, died in a fire at his home in Essex. His work became a major influence for many 90s bands. Small Faces had the 1967 UK No.3 & US No.16 single 'Itchycoo Park.
1994: Aussie tennis player Jordan Thompson born in Sydney
1995 – Rob Wyatt, English cricketer who lived to be 93 years old, and was England's oldest living Test cricketer before his death. Wyatt played 40 Tests for England, was captain 16 times and played 739 first class matches.
1997 – Aussie golfer Karrie Webb won the LPGA International at South Carolina.
2008 - Danica Patrick won the Indy Japan 300 becoming the first female driver in history to win an Indy car race. In February this year, Patrick became the first woman to win a pole position in Sprint Cup history, doing so for the Daytona 500. During that race, Patrick became the first woman to lead a lap at the 500. She finished the race in 8th place.
2013: 5 snowboarders are killed by an avalanche in Loveland Pass, Colorado
2018: Arsène Wenger announced he would be leaving London EPL club Arsenal after 22 years as manager.