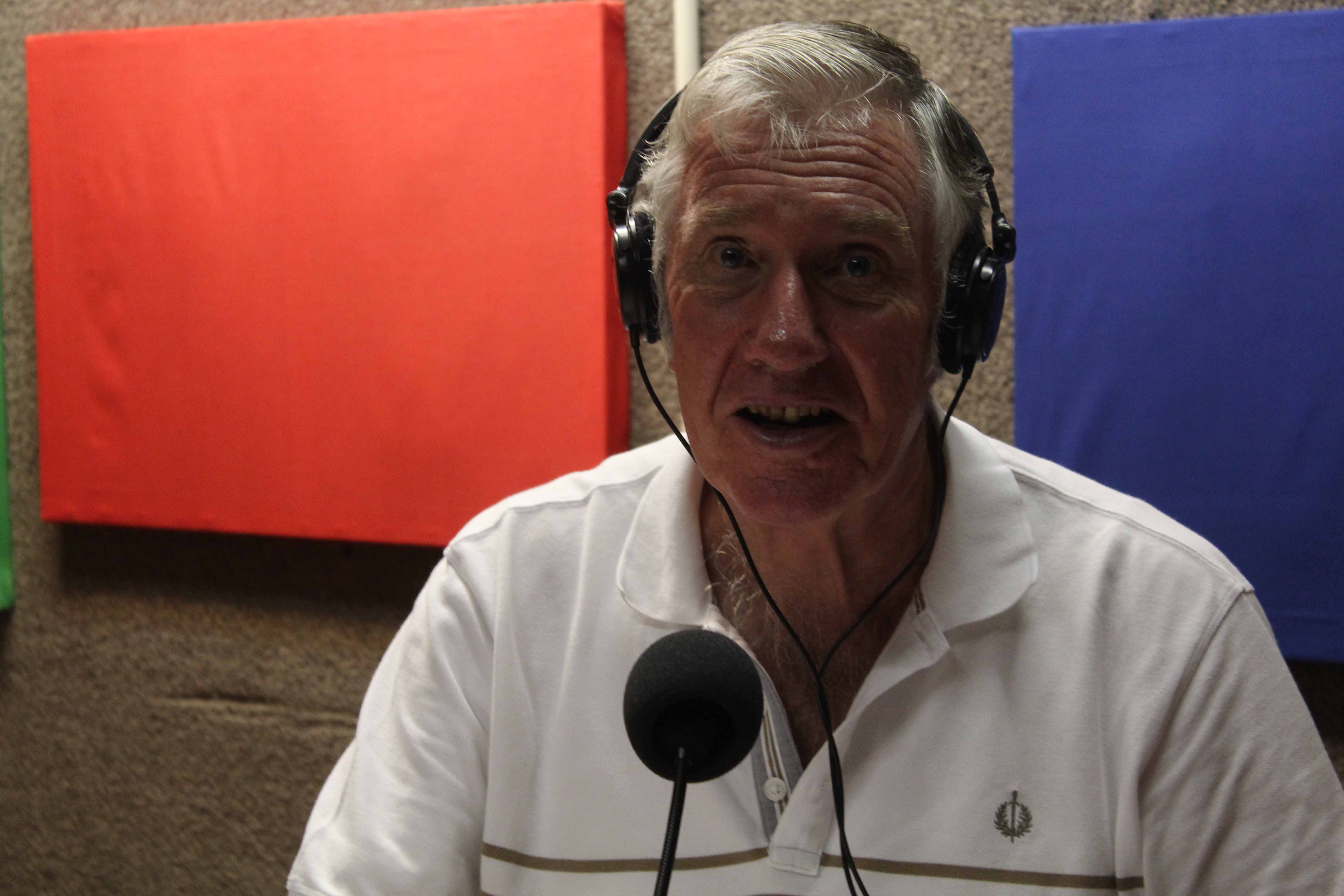 Monday Sports-less Round Up on Sport 101.5 2020-04-27
Monday Sports-less Roundup today.  April 27 2020
9.30-9.38: Segment 1: Sports headlines and Weekly Wrap
9.38-9.42: Break
9.42-9.50: Segment 2: Weekly Wrap (continued)
9.50-9.52: Break
9.52-9.58: Segment 3: On this Day
9.58: Sign-off:
On this day:
1840: Foundation stone for the new Palace of Westminster, London was laid by Sarah Barry, wife of architect Charles Barry.
1875: Freddie Fane, British cricketer (Hobbs' 1st Test opening partner) was born in Curragh Camp, County Kildare, Ireland (d. 1960)
1904: The Australian Labour Party under Prime Minister Chris Watson became the 1st Labour government in the world.
1908: IV Summer (Modern) Olympic Games opened in London
1929: Nina Ponomareva Soviet discus thrower (Olympic gold 1952, 60) was born in Smychka (d. 2016). She touched off a diplomatic crisis in 1956 when she shoplifted five hats in a London store. She was taken into custody, charged with theft of goods valued at $4.68 ($42.50 today) and ordered to appear in court the next day. Instead, she disappeared. "The Case of the Slipped Discus," as one British newspaper called it was followed by the manager of the Soviet team, accusing the British of a "dirty provocation which was aimed at the blackmailing of the well-known and remarkable sportswoman," withdrew his athletes from the competition. Ponomareva remained at large for more than a month, with a warrant out for her arrest. It was widely assumed that she was holed up in the Soviet Embassy, where an official dismissed the charges against her as absurd.
She resurfaced to enter a not-guilty plea in Marlborough Street Magistrates Court. She had paid for the hats, she told the magistrate, but had not kept a receipt because such a thing did not exist in the Soviet Union. She was found guilty and, after paying a fine of three guineas ($8.80) and court costs, was set free.
Her career did not suffer. "The lady of the five hats," as The Associated Press called her, was greeted enthusiastically by Australians when she stepped off the plane for the 1956 Olympic Games. Good-natured hecklers shouted, "Watch your hats, girls, here comes Nina."
1946: John Maclean, Australian cricketer (Australian wicket-keeper 1978-79), born in Herston, Queensland, Australia
1948: Kate Pierson, vocals with the American new wave band The B-52's was born. Best known for their 1978 debut single 'Rock Lobster and the 1990 UK No.2 & US No.3 single 'Love Shack'.
1956: Undefeated world heavyweight boxing champion Rocky Marciano retired from the ring.
1957: In a rare appearance outside the United States, Elvis Presely performed at Maple Leaf Gardens in Toronto, Canada where he wore his full gold lame suit for the last time.
1959: Scottish singer, recording artist and actress Sheena Easton, who had the 1980 UK No.3 & 1981 US No.1 single 'Morning Train, Nine To Five' was born. Easton's other hits include the James Bond theme 'For Your Eyes Only', 'U Got the Look' with Prince and 'We've Got Tonight' with Kenny Rogers.
1960: 1st atomic powered electric-drive submarine was launched
1967: Sandie Shaw was at No.1 on the UK singles chart with 'Puppet On A String', her third UK No.1 and the Eurovision Song Contest winner of 1967.
1969: Grahame Cheney, Australian boxer, born in Lithgow, Australia
1979: Natasha Chokljat, Australian netball player, born in Tasmania, Australia
1984: Daniel Holdsworth, Australian Rugby League player, born in Tweed Heads, New South Wales, Australia
1985: USA For Africa started a three-week run at No.1 on the US chart with 'We Are The World'.
1986: Soviet authorities ordered the evacuation of the city of Pripyat (pop. 50,000) 1 day after the Chernobyl nuclear accident.
1987: Elliott Shriane, Australian short track speed skater, born in Brisbane, Australia
1988: American singer, rapper and songwriter Lizzo, (born Melissa Vivianne Jefferson). Her 2017 single 'Truth Hurts', became a viral sleeper hit, topping the Billboard Hot 100 in September 2019 two years after its initial release.
1989: Beijing students take over Tiananmen Square in China
1996: Romanian gymnast and 5-time Olympic gold medalist Nadia Comăneci (35) weds American gymnast Bart Conner (38) in Bucharest, Romania
1999: Cyril Washbrook, English cricketer (stalwart Lancs & England opener), dies at 84
2015: Gene Fullmer, American boxer (world middleweight champion), dies at 83
2018: Swedish band ABBA announce they have recorded new songs for the first time since 1982