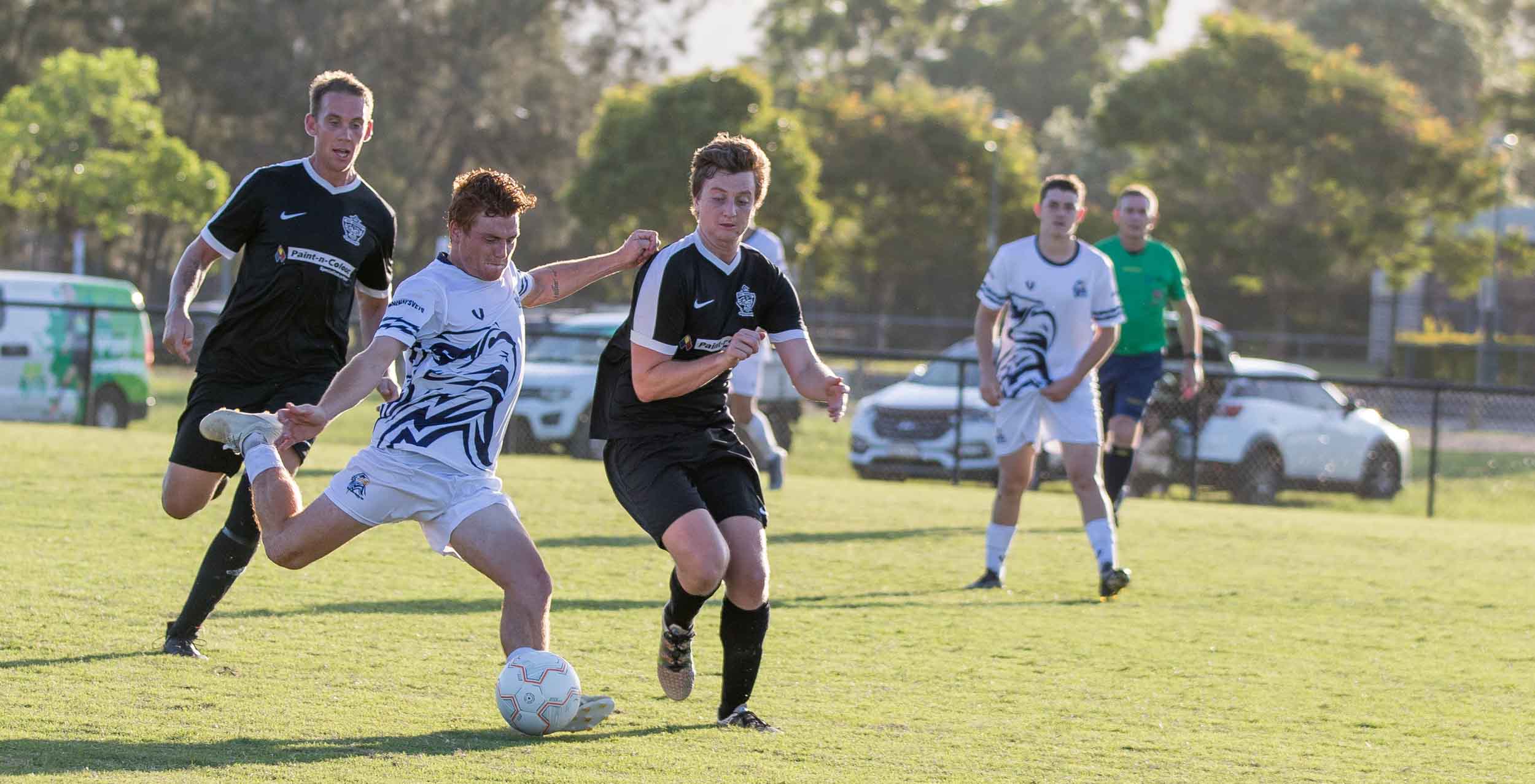 Narangba United FC The Eagles Ready To Fly
The hype is over for Narangba United FC, with the senior men's side ready for their first Capital League game this week after their hiatus from Football Brisbane.
Poor results combined with financial issues forced the Narangba committee to withdraw the team from Capital League 3 after the 2017 season, but the signing of decorated coach Nathan Walker, combined with a string of other changes at the club, has put the Eagles in a strong position for their re-entry this season.
Walker is looking to build on his impressive reputation, coming onboard with the club after leading Caboolture FC to the Brisbane Premier League following three successive Capital League premierships.
"Everyone at Narangba is really excited to be part of topflight football again," he said.
"There's a real buzz around the club and we've built nicely towards a successful season."
Almost 20 players have followed Walker from Caboolture over to Narangba, including big names Jamie Hilliar and new captain Ethan Wilson.
"We've been recruiting for a few months now and the squad is looking really good," Walker said.
"It's great to have those experienced guys on board, and we've also got some young talent like Mike Cadiang joining the squad – who will definitely be one to watch this season.
"As well as players, some support staff who I've worked with for a while have also followed me to Narangba.
"Yvonne Packbier is a great photographer who gets quality coverage all over Football Queensland, and Graeme Taylor is an excellent manager who will also be a big asset to Narangba."
Early results have been good for the new-look side, highlighted by a historic 3-2 win over Queensland Premier League side Sunshine Coast Fire in a pre-season friendly.
After a convincing 6-0 win against West Wanderers in the FFA Cup on the weekend, Narangba will come up against North Lakes in round one of the Capital League on Friday night, buoyed by a 6-2 victory over the Mustangs in the pre-season.
"North Lakes will be hungry so we certainly can't be complacent and expect another big win like that," Walker said.
Eagles President Alex Hollington is excited to see what season 2020 holds for the club.
"Our plan is to establish ourselves again as a competitive club with a clear pathway for juniors through to a top-level senior side," Hollington said.
"We're really excited to offer the people of Narangba and surrounding areas the opportunity to watch a good level of football with a lot of homegrown talent, as well give young players in the area something to aspire to."
Photo above: Jamie Hilliar in action
Photos below: Coach Nathan Walker, Cameron Scott scoring, Ethan Wilson and Cody Hilliar, Jai May and a group shot in action
all photos: zenformation55