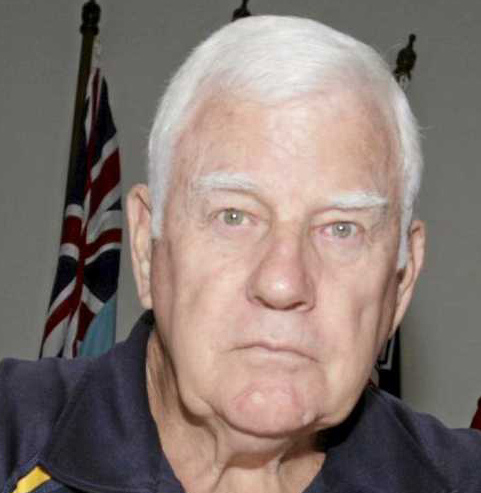 A speech by Pres. of Caboolture Sub Branch RSL on the Challenges veterans face on their return from conflict overseas
A very moving and profound speech was witnessed by several hundred local community members  by the President of the Caboolture Sub Branch RSL Mr Bruce Miller  on Remembrance Day November 11, 2019 to reminded us of the challenges that soldiers who serve our great nation in times of conflict have to face returning home, even today.
Mr Miller with emotion remembers both the moving of the War Memorial in Caboolture to it's new site 6 years ago with pride and then reflected on horrors of war that has lingered on well beyond the end of the Great War to End all wars in 1918, the subsequent many conflicts have followed right up to today and the lessons not yet learnt from it.
While Bruce Miller chronicled the time of war to many years after, with the challenges of bringing the men back home.
Australia being involved in conflicts after the great war including the break up of the former Russian Empire with its internal civil war with Australian soldiers still being recovered even to this day, the latest at Mirmansk.
Mr Miller went on to describe the great dream that leaders of the day had with the attempts of creating great councils and conferences to get nations together to create peace, then the creation of great international bodies like the League of Nations and later the United Nations which have largely failed to resolved conflict even though it was the cornerstone of their of their existence.
Often never talked about, for generations kept secret was one of the deeply personal and enduring issues that plagued the suffering returning servicemen, an unknown condition of what was then called Shell Shock.
This condition was later more accurately renamed by doctors as PTSD or Post Traumatic Stress Disorder.
Sadly as Bruce tells the story, there are many things still not learnt yet from the War to End all wars 101 years ago but more sadly is the medical condition of war continues, with it the  struggle to assess and treat this condition of today.
Men often bottling their condition, only to share their stories with mate, the only people on the planet who could feel safe in sharing their story, who were also affected no less.
Many of these people found comfort with meeting places like the RSL, Legacy and War Widows Association which continues their mission even to this day.
Reintegration back to family and civilian life also presented challenges for the returning soldiers.
With roles of wives and the returning soldier often at conflict, self worth and reality coming in to question daily, society would be forever changed as a result.
The Department of Veterans affairs was originally established to help with transition back to civilian life of returning soldiers by the Federal Government originally staffed by veterans but today no longer.
Each successive war or conflict since then has had challenges in dealing with the same challenges veterans face on their return today as much as it did back in 1918.
Bruce Miller finishes by asking that (sic) if the federal government won't help, then it is up to the community to help solve this problem, to say thank you for your service and to make our communities safe for returning soldiers even of today, and to know as a community we care about them.
Lest We Forget.