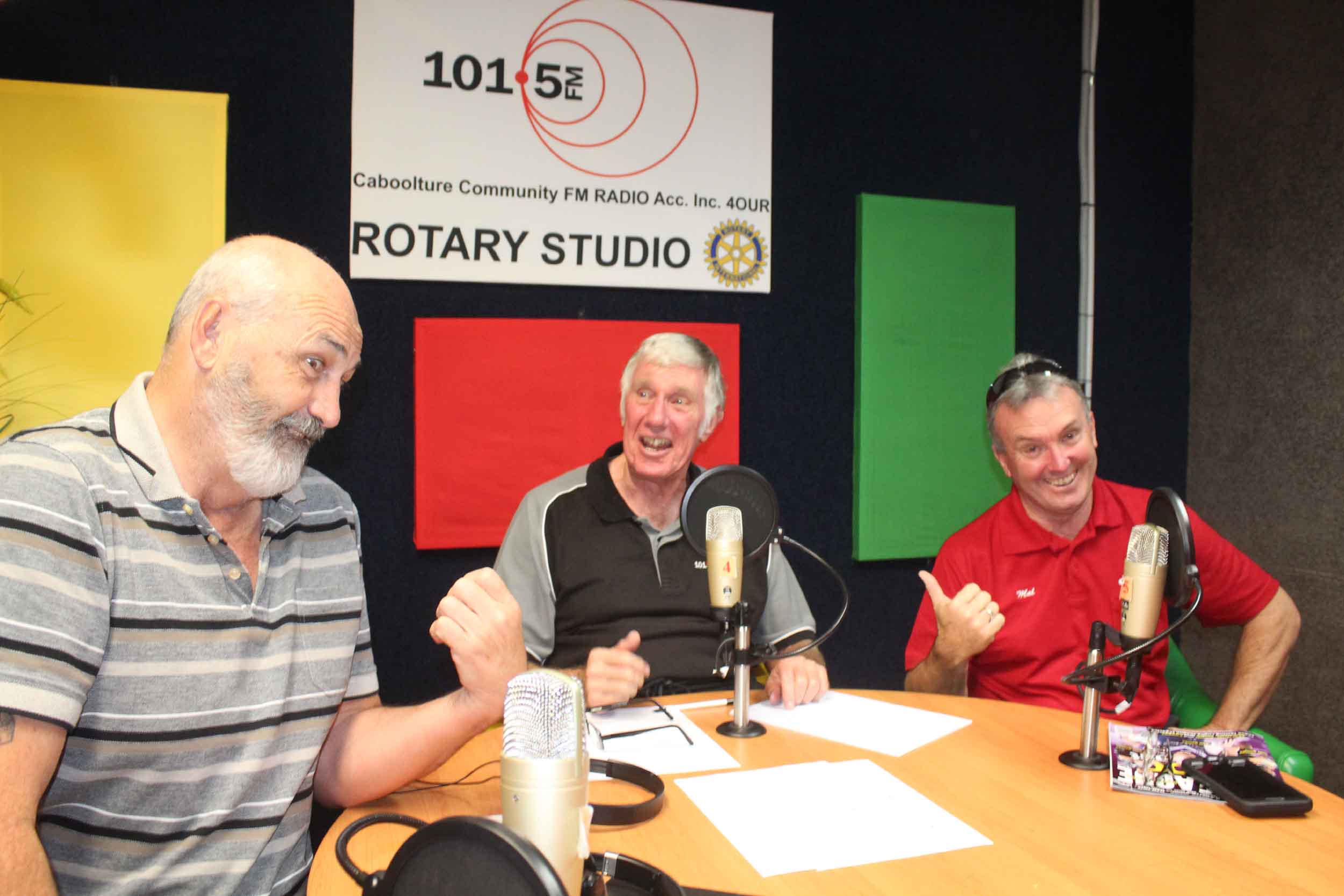 The Grapple on Sport 101.5 2019-08-15
The Grapple: 15 August
Time
Segment
6.02-6.08pm
Segment 1: Panel

·       Introduction

·       NRL round 21 results and ladder

6.08-6.18pm
Segment 2: Interview: David Shillington –NRL State of Mind Project Officer
6.18-6.22pm
Break
6.22-6.38pm
Segment 3: Panel

·       Interview follow up

·       Local games - results and preview next round:

o   ISC

o   SCGRFL

o   Brisbane

·       Other RL news

6.38-6.42pm
Music/ads
6.42-6.58
Segment 4: Greg McCallum

Our resident NRL expert former 1st grade referee, English Super League boss and Chairman of the NRL March Review Committee for 10 years:

·       The NRL will consider broadcasting judiciary hearings via a live stream next year to provide greater transparency to the process with the NRL to allow the public to gain an insight into the complexity of some cases. If approved, it would form a part of an exhaustive end of season review into the NRL's judicial process after a season of controversy.

·       Stripping rule?

·       NRL Round 22 previews

6.58
Sign off –Aussies in cricket and go Wallabies on Saturday night
Big program this evening followed by Motor Torque at 7pm
Special guests tonight include Dave Shillington, NRL State of Mind Project Officer at 6.10 and of course our resident NRL expert will join us at 6.40pm but should start by acknowledging the passing of Australian Football Hall of Fame legend Graham 'Polly' Farmer who died aged 84.
The Western Australian forged a spectacular career in the WAFL before and after a successful stint with Geelong in the VFL, between 1962 and 1967.
One of the greatest ruckmen of all time, Farmer was named in the AFL Team of the Century in 1996 and as captain of the Indigenous Team of the Century in 2005.
Farmer, a three-time Sandover medallist, was diagnosed with Alzheimer's disease 24 years ago.