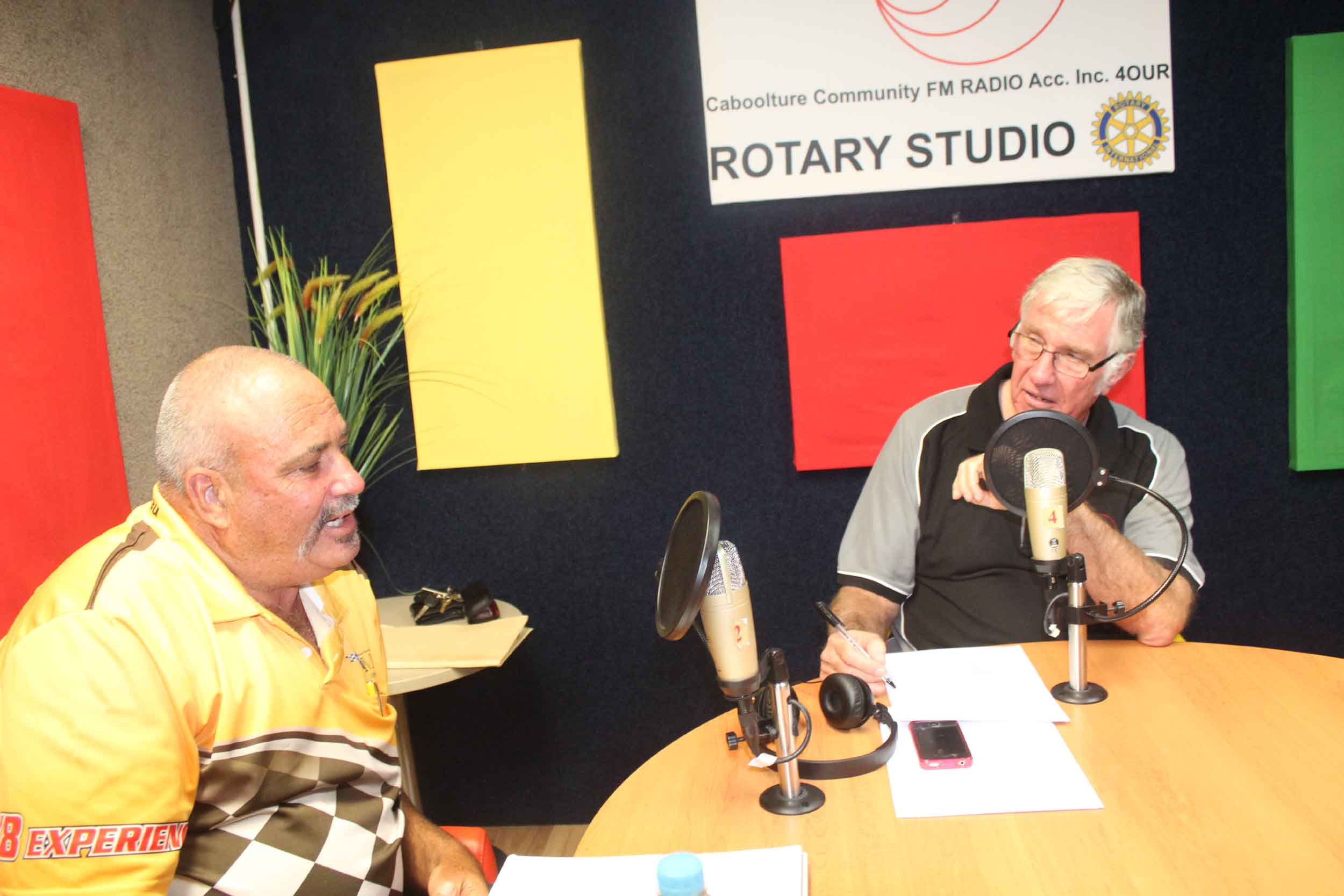 The Grapple on Sport 101.5 2019-07-25
The Grapple: 25 July.
Time
Segment
6.02-6.18pm
Segment 1: Panel

·       Introduction

·       NRL round 18 results and ladder

·       Rugby League news

6.22-6.30pm
Segment 2: Interview: Chris Bugden

·       Women's RL and preview SCGRFL women's semi-finals this weekend

6.30-6.38pm
Segment 3: Panel:

·        Interview follow up

·        Local games - results and preview next round:

o   ISC

o   SCGRFL

o   Brisbane

·       Other RL news

6.42-6.58
Segment 4: Greg McCallum

Our resident NRL expert former 1st grade referee, English Super League boss and Chairman of the NRL March Review Committee for 10 years:

·       The NRL player market system could be set for a shake-up with the governing body ready to put a proposal for a transfer window in front of the players' union.

·       The shoulder charge: NRL head of football Graham Annesley defended the match review committee over the decision to clear Matt Dufty of an alleged shoulder charge in St George Illawarra's loss to Penrith. The Dragons fullback appeared to use his shoulder when attempting to stop Panthers rookie Brent Naden in a try-scoring play.

·       NRL Round 19 previews

6.58
Sign off
Big program this evening followed by Motor Torque at 7pm – Analyse, dissect and bisect all things rugby league, chat women's rugby league with Chris Bugden at 6.20 and Macca joins us after 6.40 so let's get started
NRL: Round 18 review
Rugby League News:
Bulldogs: Plenty happening in the kennel:
The Bulldogs have declared their intentions on luring the Trbojevic brothers to Belmore in what may prove a fierce tug-of-war with the Sea Eagles over one of their greatest assets. While Manly have long spruiked a five-year $10 million dollar package deal aimed at keeping the Northern Beaches talents at Brookvale, it may not be enough.
With Tom widely understood to be the higher earner within that deal, the brothers' management group believe Jake is worth at least a million dollars a season himself. That may prove a bridge too far for the Silvertails with their salary cap dominated by the size of captain Daly Cherry-Evans' contract.
Looking to ship out halfback Kieran Foran from the club in an attempt to free up some money, with the club looking to offload the playmaker's $1.2 million salary. Apparently the club is so desperate to get rid of the Kiwi that they're willing to pay $500,000 of his wages to soften the blow. The 29-year-old has been plagued by injuries in recent years and remains contracted until the end of 2020. He's played just 10 games for the Bulldogs this year after persistent injuries have kept him off the field.
CEO Andrew Hill has announced that the Bulldogs will move home games to Bankwest Stadium during the redevelopment of ANZ Stadium, while the club has also signed a three-year deal to play an annual match in Perth. The deal makes Canterbury the fourth NRL club to call the new Stadium home after Parramatta, Wests Tigers and South Sydney.
Penrith- plenty also happening at the base of the mountains
Confirmed that James Maloney will leave the club at the end of the year. Although the 33 year-old is under contract with the Panthers until the end of 2020 he'll take up a lucrative 3 year deal offer with France-based Catalans Dragons in the English Super League.
Barnstorming forward Viliame Kikau was slapped with a two match ban after failing to overturn a dangerous contact charge at the NRL judiciary. Kikau faced the music over a hit on Dragons half Darren Nicholls that saw him sin-binned in the 64th minute in his side's 40-18 victory at Penrith Stadium. At the time of the incident NRL great Phil Gould labelled the decision by referee Grant Atkins to hand Kikau 10-minutes a "disgrace".
Tigers:
The Wests Tigers are threatening to hijack the Bulldogs' bid to snare Knights forward Herman Ese'ese who met with Bulldogs officials last week and passed a medical examination- strange? but the Tigers have come in late, telling the in-form Knight they want him on board in 2020.
The Tigers have to clear the decks in the salary cap, however, and are attempting to offload forwards Elijah Taylor, Ben Matulino and Russell Packer as well as utility Josh Reynolds. Newcastle would love to keep Ese'ese but salary cap pressure has left them little choice other than to cut him loose.
Benji Marshall seems certain to be a Tiger again in 2020 - even if the club can't offload high-priced fellow five-eighth Josh Reynolds
Robbie Farah dropped a stinging sledge on NRL nemesis Jason Taylor ahead of his 300th game. Farah will reach the milestone for his beloved Wests Tigers against Newcastle tomorrow night despite being forced out of the club by Taylor in 2016. The former NSW hooker will join an exclusive club of 300-gamers, something that Taylor (276) didn't quite manage. Taylor was sacked as Tigers coach in 2017 and hasn't had an NRL head coaching job since, a fact not lost on Farah.
"I wouldn't want to hear from JT anyway,'' Farah said when asked if he expected a congratulatory call for reaching 300. "At the time I was told by him and 'Rocket' Reddy I'd finish my career in reserve grade. But I'm here now - 'JT' is coaching reserve grade [at North Sydney].''
Storm:
Rival clubs are lining up to sign rookie Storm forward Tino Fa'asuamaleaui, even though he has only played small minutes in two NRL games for the club. The 19-year-old forward is already set to earn offers of over $1 million a season - but he is not lost to the Storm yet as he will remain at the Storm for 2020 to see out his contract and then throw himself on the open market.
Grand Final:
NSW Sports Minister John Sidoti insists the NRL grand final will continue to be played in Sydney while ANZ Stadium is being redeveloped, with an announcement expected before this year's decider. With work to begin at ANZ Stadium after next season's Sydney State of Origin fixture, the NRL has already announced that the 2020 grand final will be moved to the SCG but no decision has yet been made about the following year.
The Queensland Government is keen to secure the 2021 grand final while ANZ Stadium and Allianz Stadium are both out of action but NRL CEO Todd Greenberg said there had not been any discussions at this stage about moving a decider from Sydney for the first time in the code's history. The NRL last year agreed to continue playing the grand final in Sydney until 2042 after the NSW Government committed to redeveloping ANZ Stadium into a rectangular configuration as part of $2 billion upgrade of the city's stadia.
Jack de Belin:
Dragons NRL star Jack de Belin has been committed to stand trial on charges of aggravated sexual assault — including four additional charges served in Wollongong Local Court. De Belin, who's not played this season due to an NRL suspension, now faces a total of five charges in relation to an alleged assault of a 19-year-old in a Wollongong apartment in December. He pleaded not guilty to rape in February. His co-accused Callan Sinclair will also stand trial and is expected to fight the charges. If guilty, charges carry a maximum term of life in prison and a maximum sentence of 20 years.
Raiders:
Came across an absolute amazing story about the journey for in-form fullback Charnze Nicoll-Klokstad who comes from a big family - 10 siblings, 2010 saw his 5 year old brother Tyson who suffered from muscular dystrophy pass away , mother was in prison and the rest of the family left Auckland for Australia. And I really like this one where he says that my old lady's heritage is Cook Islander and Norwegian
SCGRFL Vantage Homes Cup Div. 1: Round 17-2nd last round
Live call last Sunday from Woodford Showground of the clash between SR 3rd and 1st placed Beerwah saw Wolves win 40-10 after leading 14-6 at ½ time- entertaining game plenty of ball movement and match winning tactics by SR to move the bigger Bulldog forwards around-Connor Jackson and Brodie Sharman doubles, Brett Doherty 6 goals including 2 spectacular kicks from the touch line, last 1 which hit the cross bar and bounced over
Caboolture 54 d Caloundra 0-Michael Walit, Jessy Besselar and Conor Cox doubles; Joshua Totoro 7 goals
Maroochydore 24 lost to Noosa 38 after Noosa led 18-12 at ½ time- Fred Cobbo hat trick for Noosa and Ben Butler try and 4 goals
Gympie 6 lost to Kawana 66-Shaun Smith 4 tries; Kawana led 38-0 at ½ time
Nambour- bye
Wash out game between Noosa/SR played last night saw SR d Noosa 16-6 to claim the minor premiership
Ladder with all teams playing 17 games and final round this weekend:
POS
TEAM
P
W
D
L
FF
FA
B
F
A
PD
PTS
1
Stanley River
17
12
1
2
0
0
2
448
193
255
60
2
Beerwah
17
11
0
4
0
0
2
478
244
234
56
3
Caboolture
17
10
1
4
0
0
2
424
234
190
54
4
Kawana
17
7
1
7
0
0
2
390
360
30
45
5
Noosa
17
7
1
7
0
0
2
340
404
-64
45
6
Nambour
17
7
0
8
0
0
2
288
328
-40
44
7
Gympie
17
6
0
9
0
0
2
316
400
-84
41
8
Maroochydore
17
3
0
12
0
0
2
276
407
-131
32
9
Caloundra
17
3
0
13
0
0
1
210
600
-390
29
Round 18: Caboolture/Nambour, Noosa/Gympie, SR/Maroochydore, Kawana/Beerwah (Sunday) and Caloundra -bye
Div. 2A: Beerwah 6 points clear from Coolum and Caboolture
U/18: Kawana 11 points ahead of Beachmere
Div. 2B: Beachmere 5 points ahead of Kilcoy
ISC: Round 18: Country Round:
Hunters and Tigers 38-all draw in Wabag which is in the highlands of PNG

Hunters scored seven tries - but struggled to convert to them, with Ase Boas kicking four conversions from seven attempts and a penalty goal; while Dray Ngatuere-Wroe kicked six from six and a penalty goal.

Pride lost 22-12 to the Ipswich Jets on Thursday Island on a day which began with some fantastic junior matches in the Zenadth Kes Junior Rugby League Challenge and the Outback v Northern United game.
Wynnum Manly Seagulls d Cutters 34-12 in Cloncurry scoring 6 tries to 2 –Pat Templeman 2 tries and 5 goals.
The Tweed Seagulls beat the Central Queensland Capras at Wayne Taylor Oval in Ilfracombe 28-12. The Seagulls, buoyed by the inclusion of Gold Coast Titans star Ash Taylor, scored five tries to the Capras' three with one of those coming from Taylor in the 35th minute to send the Gulls into the sheds with positive momentum, after they had trailed for the opening stages.
Dolphins lost 24-16 to the Magpies in Pittsworth with doubles to Matt Soper-Lawler and Fanitesi Niu for the Magpies after Dolphins led 12-0 at ½ time
Falcons 30 d Devils 12 at Nanango; Despite a somewhat inconsistent second half, it was still a solid performance from the ladder leaders, with special mention going to player of the match Harry Grant, who was equally outstanding in attack and defence for the Falcons.
Blackhawks beat Burleigh 22-10 in Ingham. The win was extra special for Blackhawks gun Kieran Quabba, who was born and bred in the sugar cane town.
Ladder
Round 19: Split round
Devils/Jets, Magpies/Pride and Tweed/Cutters; remainder play the following weekend
Brisbane RL: Ladder coming into round 15:
| | | | | | | | | | | | | | |
| --- | --- | --- | --- | --- | --- | --- | --- | --- | --- | --- | --- | --- | --- |
| POS | TEAM | P | W | L | FF | FG | D | B | For | Agst | PD | PTS | % |
| 1 | Panthers | 14 | 11 | 3 | 0 | 0 | 0 | 0 | 360 | 282 | 78 | 36 | 127.66 |
| 2 | Diehards | 14 | 9 | 5 | 0 | 0 | 0 | 0 | 426 | 340 | 86 | 32 | 125.29 |
| 3 | Tigers | 14 | 7 | 7 | 0 | 0 | 0 | 0 | 374 | 308 | 66 | 28 | 121.43 |
| 4 | Seagulls | 14 | 7 | 7 | 0 | 0 | 0 | 0 | 366 | 372 | -6 | 28 | 98.39 |
| 5 | Dolphins | 14 | 4 | 10 | 0 | 0 | 0 | 0 | 304 | 381 | -77 | 22 | 79.79 |
| 6 | Magpies | 14 | 4 | 10 | 0 | 0 | 0 | 0 | 322 | 469 | -147 | 22 | 68.66 |
Seagulls/Tigers, Dolphins/Diehards and Magpies/Panthers
Macca:
The NRL player market system could be set for a shake-up with the governing body ready to put a proposal for a transfer window in front of the players' union.
The shoulder charge: NRL head of football Graham Annesley defended the match review committee over the decision to clear Matt Dufty of an alleged shoulder charge in St George Illawarra's loss to Penrith. The Dragons fullback appeared to use his shoulder when attempting to stop Panthers rookie Brent Naden in a try-scoring play
NRL Round 19The Grapple: 25 July. Greg R. an apology but please send selections.


Time
Segment
6.02-6.18pm
Segment 1: Panel

·       Introduction

·       NRL round 18 results and ladder

·       Rugby League news

6.18-6.22pm
Music/ads
6.22-6.30pm
Segment 2: Interview: Chris Bugden

·       Women's RL and preview SCGRFL women's semi-finals this weekend

6.30-6.38pm
Segment 3: Panel:

·        Interview follow up

·        Local games - results and preview next round:

o   ISC

o   SCGRFL

o   Brisbane

·       Other RL news

6.38-6.42pm
Music/ads
6.42-6.58
Segment 4: Greg McCallum

Our resident NRL expert former 1st grade referee, English Super League boss and Chairman of the NRL March Review Committee for 10 years:

·       The NRL player market system could be set for a shake-up with the governing body ready to put a proposal for a transfer window in front of the players' union.

·       The shoulder charge: NRL head of football Graham Annesley defended the match review committee over the decision to clear Matt Dufty of an alleged shoulder charge in St George Illawarra's loss to Penrith. The Dragons fullback appeared to use his shoulder when attempting to stop Panthers rookie Brent Naden in a try-scoring play.

·       NRL Round 19 previews

6.58
Sign off

Big program this evening followed by Motor Torque at 7pm – Analyse, dissect and bisect all things rugby league, chat women's rugby league with Chris Bugden at 6.20 and Macca joins us after 6.40 so let's get started

NRL: Round 18 review

Rugby League News:

Bulldogs: Plenty happening in the kennel:

The Bulldogs have declared their intentions on luring the Trbojevic brothers to Belmore in what may prove a fierce tug-of-war with the Sea Eagles over one of their greatest assets. While Manly have long spruiked a five-year $10 million dollar package deal aimed at keeping the Northern Beaches talents at Brookvale, it may not be enough.
With Tom widely understood to be the higher earner within that deal, the brothers' management group believe Jake is worth at least a million dollars a season himself. That may prove a bridge too far for the Silvertails with their salary cap dominated by the size of captain Daly Cherry-Evans' contract.

Looking to ship out halfback Kieran Foran from the club in an attempt to free up some money, with the club looking to offload the playmaker's $1.2 million salary. Apparently the club is so desperate to get rid of the Kiwi that they're willing to pay $500,000 of his wages to soften the blow. The 29-year-old has been plagued by injuries in recent years and remains contracted until the end of 2020. He's played just 10 games for the Bulldogs this year after persistent injuries have kept him off the field.
CEO Andrew Hill has announced that the Bulldogs will move home games to Bankwest Stadium during the redevelopment of ANZ Stadium, while the club has also signed a three-year deal to play an annual match in Perth. The deal makes Canterbury the fourth NRL club to call the new Stadium home after Parramatta, Wests Tigers and South Sydney.

Penrith- plenty also happening at the base of the mountains

Confirmed that James Maloney will leave the club at the end of the year. Although the 33 year-old is under contract with the Panthers until the end of 2020 he'll take up a lucrative 3 year deal offer with France-based Catalans Dragons in the English Super League.

Barnstorming forward Viliame Kikau was slapped with a two match ban after failing to overturn a dangerous contact charge at the NRL judiciary. Kikau faced the music over a hit on Dragons half Darren Nicholls that saw him sin-binned in the 64th minute in his side's 40-18 victory at Penrith Stadium. At the time of the incident NRL great Phil Gould labelled the decision by referee Grant Atkins to hand Kikau 10-minutes a "disgrace".

Tigers:

The Wests Tigers are threatening to hijack the Bulldogs' bid to snare Knights forward Herman Ese'ese who met with Bulldogs officials last week and passed a medical examination- strange? but the Tigers have come in late, telling the in-form Knight they want him on board in 2020.
The Tigers have to clear the decks in the salary cap, however, and are attempting to offload forwards Elijah Taylor, Ben Matulino and Russell Packer as well as utility Josh Reynolds. Newcastle would love to keep Ese'ese but salary cap pressure has left them little choice other than to cut him loose.
Benji Marshall seems certain to be a Tiger again in 2020 - even if the club can't offload high-priced fellow five-eighth Josh Reynolds
Robbie Farah dropped a stinging sledge on NRL nemesis Jason Taylor ahead of his 300th game. Farah will reach the milestone for his beloved Wests Tigers against Newcastle tomorrow night despite being forced out of the club by Taylor in 2016. The former NSW hooker will join an exclusive club of 300-gamers, something that Taylor (276) didn't quite manage. Taylor was sacked as Tigers coach in 2017 and hasn't had an NRL head coaching job since, a fact not lost on Farah.
"I wouldn't want to hear from JT anyway,'' Farah said when asked if he expected a congratulatory call for reaching 300. "At the time I was told by him and 'Rocket' Reddy I'd finish my career in reserve grade. But I'm here now - 'JT' is coaching reserve grade [at North Sydney].''

Storm:

Rival clubs are lining up to sign rookie Storm forward Tino Fa'asuamaleaui, even though he has only played small minutes in two NRL games for the club. The 19-year-old forward is already set to earn offers of over $1 million a season - but he is not lost to the Storm yet as he will remain at the Storm for 2020 to see out his contract and then throw himself on the open market.

Grand Final:

NSW Sports Minister John Sidoti insists the NRL grand final will continue to be played in Sydney while ANZ Stadium is being redeveloped, with an announcement expected before this year's decider. With work to begin at ANZ Stadium after next season's Sydney State of Origin fixture, the NRL has already announced that the 2020 grand final will be moved to the SCG but no decision has yet been made about the following year.

The Queensland Government is keen to secure the 2021 grand final while ANZ Stadium and Allianz Stadium are both out of action but NRL CEO Todd Greenberg said there had not been any discussions at this stage about moving a decider from Sydney for the first time in the code's history. The NRL last year agreed to continue playing the grand final in Sydney until 2042 after the NSW Government committed to redeveloping ANZ Stadium into a rectangular configuration as part of $2 billion upgrade of the city's stadia.

Jack de Belin:

Dragons NRL star Jack de Belin has been committed to stand trial on charges of aggravated sexual assault — including four additional charges served in Wollongong Local Court. De Belin, who's not played this season due to an NRL suspension, now faces a total of five charges in relation to an alleged assault of a 19-year-old in a Wollongong apartment in December. He pleaded not guilty to rape in February. His co-accused Callan Sinclair will also stand trial and is expected to fight the charges. If guilty, charges carry a maximum term of life in prison and a maximum sentence of 20 years.

Raiders:

Came across an absolute amazing story about the journey for in-form fullback Charnze Nicoll-Klokstad who comes from a big family - 10 siblings, 2010 saw his 5 year old brother Tyson who suffered from muscular dystrophy pass away , mother was in prison and the rest of the family left Auckland for Australia. And I really like this one where he says that my old lady's heritage is Cook Islander and Norwegian

SCGRFL Vantage Homes Cup Div. 1: Round 17-2nd last round

Live call last Sunday from Woodford Showground of the clash between SR 3rd and 1st placed Beerwah saw Wolves win 40-10 after leading 14-6 at ½ time- entertaining game plenty of ball movement and match winning tactics by SR to move the bigger Bulldog forwards around-Connor Jackson and Brodie Sharman doubles, Brett Doherty 6 goals including 2 spectacular kicks from the touch line, last 1 which hit the cross bar and bounced over
Caboolture 54 d Caloundra 0-Michael Walit, Jessy Besselar and Conor Cox doubles; Joshua Totoro 7 goals
Maroochydore 24 lost to Noosa 38 after Noosa led 18-12 at ½ time- Fred Cobbo hat trick for Noosa and Ben Butler try and 4 goals
Gympie 6 lost to Kawana 66-Shaun Smith 4 tries; Kawana led 38-0 at ½ time
Nambour- bye

Wash out game between Noosa/SR played last night saw SR d Noosa 16-6 to claim the minor premiership

Ladder with all teams playing 17 games and final round this weekend:

POS
TEAM
P
W
D
L
FF
FA
B
F
A
PD
PTS
1
Stanley River
17
12
1
2
0
0
2
448
193
255
60
2
Beerwah
17
11
0
4
0
0
2
478
244
234
56
3
Caboolture
17
10
1
4
0
0
2
424
234
190
54
4
Kawana
17
7
1
7
0
0
2
390
360
30
45
5
Noosa
17
7
1
7
0
0
2
340
404
-64
45
6
Nambour
17
7
0
8
0
0
2
288
328
-40
44
7
Gympie
17
6
0
9
0
0
2
316
400
-84
41
8
Maroochydore
17
3
0
12
0
0
2
276
407
-131
32
9
Caloundra
17
3
0
13
0
0
1
210
600
-390
29

Round 18: Caboolture/Nambour, Noosa/Gympie, SR/Maroochydore, Kawana/Beerwah (Sunday) and Caloundra -bye

Div. 2A: Beerwah 6 points clear from Coolum and Caboolture

U/18: Kawana 11 points ahead of Beachmere

Div. 2B: Beachmere 5 points ahead of Kilcoy

ISC: Round 18: Country Round:

Hunters and Tigers 38-all draw in Wabag which is in the highlands of PNG

Hunters scored seven tries - but struggled to convert to them, with Ase Boas kicking four conversions from seven attempts and a penalty goal; while Dray Ngatuere-Wroe kicked six from six and a penalty goal.

Pride lost 22-12 to the Ipswich Jets on Thursday Island on a day which began with some fantastic junior matches in the Zenadth Kes Junior Rugby League Challenge and the Outback v Northern United game.
Wynnum Manly Seagulls d Cutters 34-12 in Cloncurry scoring 6 tries to 2 –Pat Templeman 2 tries and 5 goals.
The Tweed Seagulls beat the Central Queensland Capras at Wayne Taylor Oval in Ilfracombe 28-12. The Seagulls, buoyed by the inclusion of Gold Coast Titans star Ash Taylor, scored five tries to the Capras' three with one of those coming from Taylor in the 35th minute to send the Gulls into the sheds with positive momentum, after they had trailed for the opening stages.
Dolphins lost 24-16 to the Magpies in Pittsworth with doubles to Matt Soper-Lawler and Fanitesi Niu for the Magpies after Dolphins led 12-0 at ½ time
Falcons 30 d Devils 12 at Nanango; Despite a somewhat inconsistent second half, it was still a solid performance from the ladder leaders, with special mention going to player of the match Harry Grant, who was equally outstanding in attack and defence for the Falcons.
Blackhawks beat Burleigh 22-10 in Ingham. The win was extra special for Blackhawks gun Kieran Quabba, who was born and bred in the sugar cane town.

Ladder

Round 19: Split round

Devils/Jets, Magpies/Pride and Tweed/Cutters; remainder play the following weekend

Brisbane RL: Ladder coming into round 15:

| | | | | | | | | | | | | | |
| --- | --- | --- | --- | --- | --- | --- | --- | --- | --- | --- | --- | --- | --- |
| POS | TEAM | P | W | L | FF | FG | D | B | For | Agst | PD | PTS | % |
| 1 | Panthers | 14 | 11 | 3 | 0 | 0 | 0 | 0 | 360 | 282 | 78 | 36 | 127.66 |
| 2 | Diehards | 14 | 9 | 5 | 0 | 0 | 0 | 0 | 426 | 340 | 86 | 32 | 125.29 |
| 3 | Tigers | 14 | 7 | 7 | 0 | 0 | 0 | 0 | 374 | 308 | 66 | 28 | 121.43 |
| 4 | Seagulls | 14 | 7 | 7 | 0 | 0 | 0 | 0 | 366 | 372 | -6 | 28 | 98.39 |
| 5 | Dolphins | 14 | 4 | 10 | 0 | 0 | 0 | 0 | 304 | 381 | -77 | 22 | 79.79 |
| 6 | Magpies | 14 | 4 | 10 | 0 | 0 | 0 | 0 | 322 | 469 | -147 | 22 | 68.66 |

Seagulls/Tigers, Dolphins/Diehards and Magpies/Panthers

Macca:

The NRL player market system could be set for a shake-up with the governing body ready to put a proposal for a transfer window in front of the players' union.
The shoulder charge: NRL head of football Graham Annesley defended the match review committee over the decision to clear Matt Dufty of an alleged shoulder charge in St George Illawarra's loss to Penrith. The Dragons fullback appeared to use his shoulder when attempting to stop Panthers rookie Brent Naden in a try-scoring play
NRL Round 19