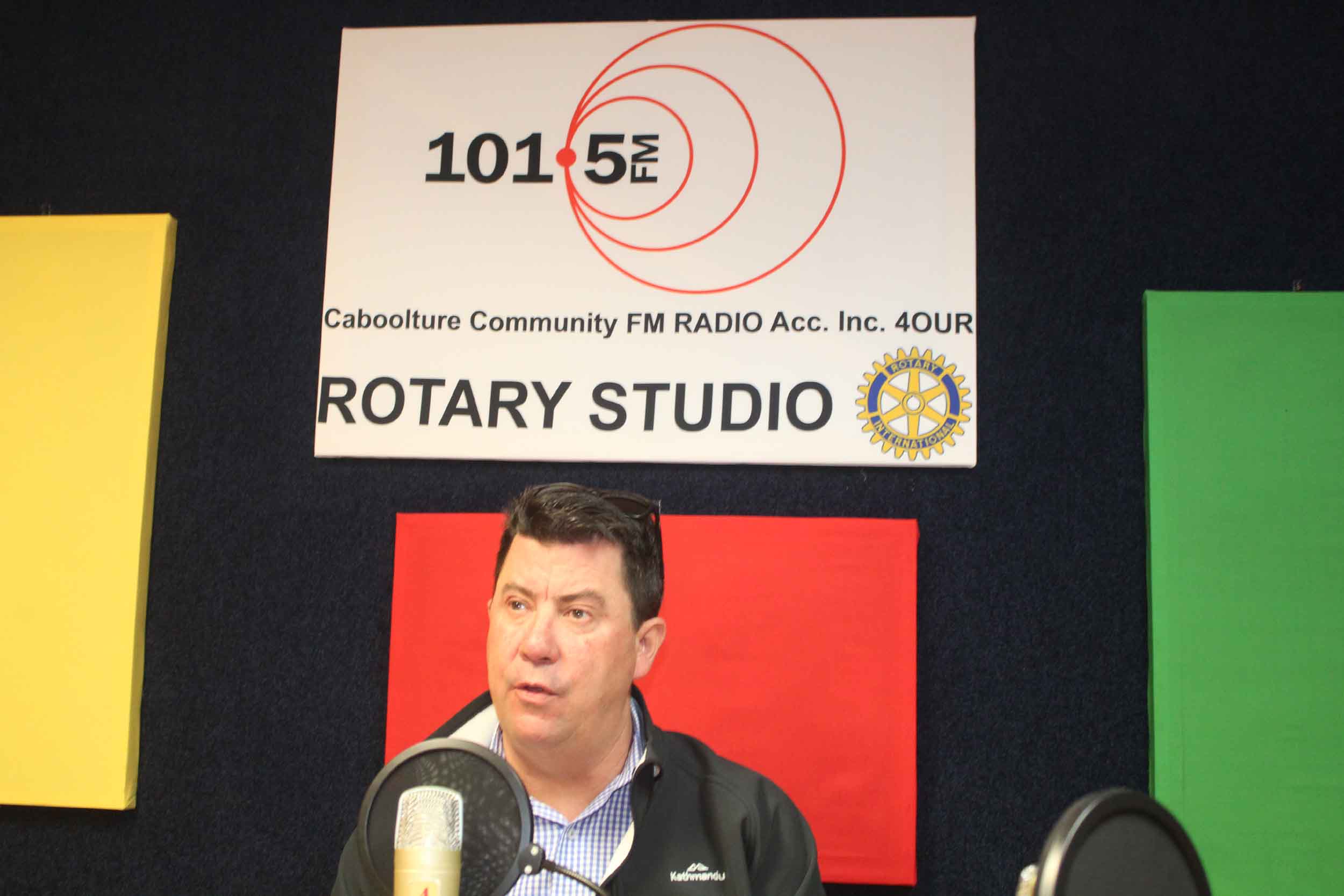 Peter Lightbody from North Harbour on 101.5 2019-06-20
North Harbour Opens First Off-Leash Dog Park
North Harbour will open its fourth park, Habitat Park, this Sunday June 23rd, 11am-2pm.
Habitat Park is a stunning new addition to the North Harbour masterplan and includes a playground area for children, fitness equipment, wetlands, bird watching seating and much-anticipated off-leash dog exercise area with dog play equipment for both small and large dogs.
The official opening of Habitat Park is this weekend and will include:
Demonstrations from our Community Partners, the experts at Caboolture Dog Obedience Club. Club members will also be on hand to offer dog training advice
Entertainment & live broadcast from 101.5FM
Zach's Pet Shop from Bite Markets at North Harbour will be giving away some doggy treat packs
Demo and fitness tips from North Harbour fitness guru Cam Smith
The Abbey Museum will be bringing a slice of medieval life to the party and offering a great competition to win tickets to the Abbey Medieval Festival
Free face painting
Free BBQ run by our Community Partners, Moreton Bay Lions AFL Club
Free North Harbour dog leads for doggy attendees
Free Paw Patrol Jumping Castle and Inflatable Obstacle Course
Plus, giveaways and prizes
North Harbour's proposed parks and community facilities cover more than half of the North Harbour site at a total of 1000 acres, an area approximately the size of 600 football fields. Each park in North Harbour has something unique to offer and is designed to connect through bike and walking tracks as part of the North Harbour masterplan.
The Village Park: The Village Park was the first park to open at North Harbour in 2015 and offers play equipment suitable for older and younger children, plenty of space to play, BBQ and picnic shelters, and free Wi-Fi! The Village Park is also the home of Cam's Boot Camp and is a popular central meeting place for families in our community.
Reflections Park: Reflections opened in 2017 and is located at the western corner of North Harbour, adjacent to Raff Creek Eco-Corridor. With play equipment for younger children, Reflections has plenty of flat space around for playing, and is also the home of our free weekly yoga class, Sunrise Yoga in the Park.
Riparian Park: Riparian Park opened in May 2019 and is already extremely popular having hosted the inaugural community cricket match between neighbourhood streets! With a flying fox, heaps of play equipment, fitness equipment and half basketball court, Riparian Park also continues the network of bike tracks and walking tracks along Mornington Parade which begin at Reflections Park.
The Heritage Park: One of the most exciting and unique parts of the North Harbour masterplan is our Heritage Park which is located along the banks of Caboolture River. The park is proposed to open in late 2019.
The Heritage Park is the site of the original "Morayfields" settlement which dates from 1861 and was the first European settlement in the district.
The Heritage Park is a community attraction and has taken three years to develop, costing over $3M with $1,535,062 of funds coming from North Harbour. The Abbey Museum and North Harbour are also working in partnership and providing significant "in-kind" support through project planning, project management, post-construction operation and maintenance
The $1,535,062 Grant is being matched by the Federal Government through a funding agreement with our community partner, the Abbey Museum of Art and Archaeology. Funding is through the Community Development Grants programme, provided through the Department of Infrastructure and Regional Development..
The heritage aspects of the site are being combined with a vast expanse of parkland including pathways and tracks for use by residents and visitors, allowing everyone to enjoy our slice of Queensland history and the Caboolture River. The first stages of construction have been completed including roads and other infrastructure, picnic areas including shelters, BBQs, tables and benches and toilet facilities. Our fishing platform/canoe launch and heritage centre will be next to be completed and the Heritage Park is proposed to open in late 2019.
The Heritage Park area can currently be accessed on Saturday mornings at 7.00am for North Harbour parkrun.  For more information and directions please click here.
Our event page also has more details: http://1015fm.com.au/event/north-harbour-habitat-park-opening-sunday-23-june-from-11-am/