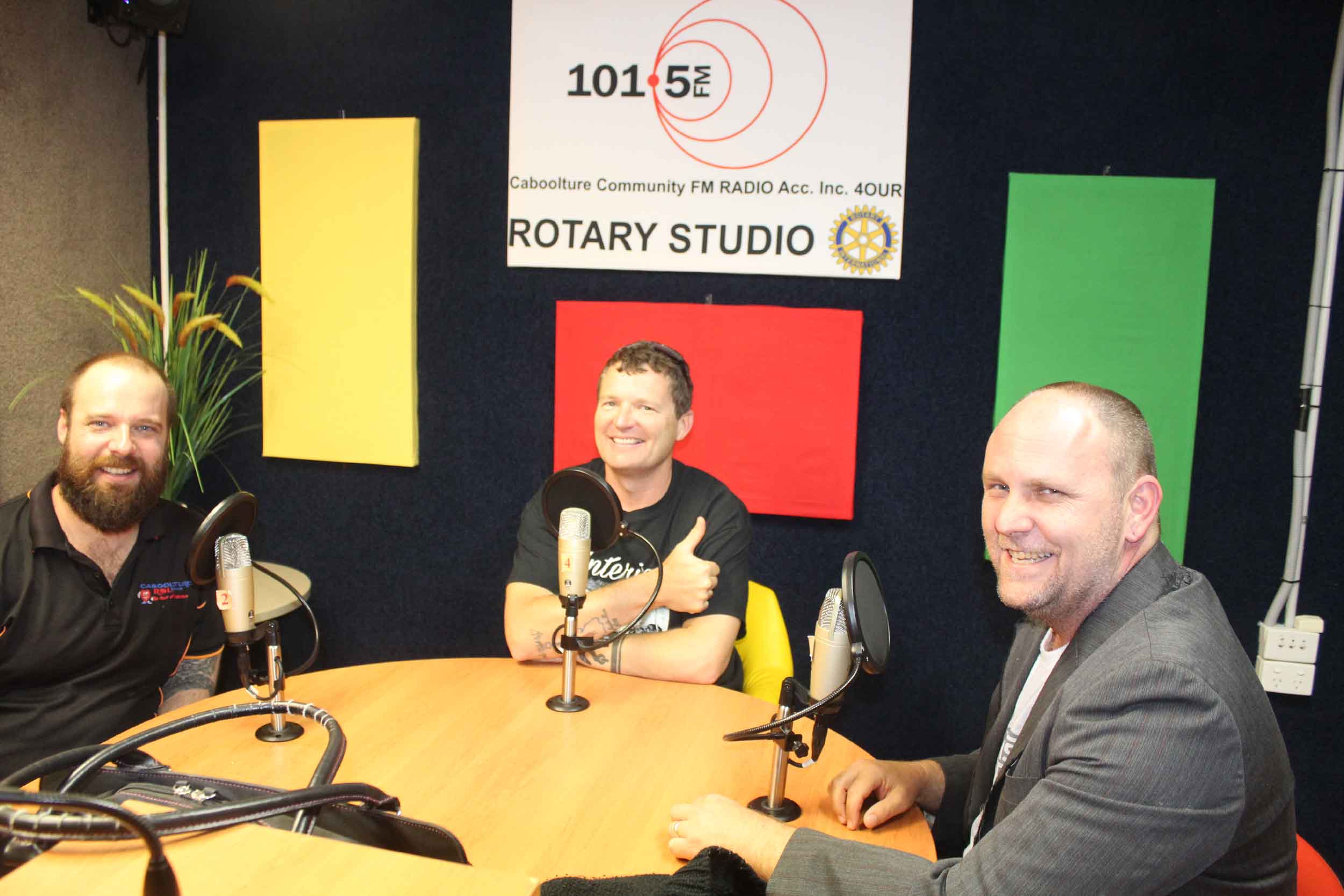 Nikki Interviews Interism battling the Rocking the Rossole at Caboolture RSL 2019-06-08
Nikki chats to Interism one of the bands at the Rocking The Rissole live at the Caboolture RSL Tonight if you want to see some great bands check it out.
Rocking The Rissole is a free live show of original music being held at Caboolture RSL, Beerburrum Rd, Tonight at 8pm with four groups performing.
Interism, whose three members have grown up in the Caboolture area, will headline the show which includes The Watchers, HitnMizz and Hardox.
In the studio live Nikki speaks with Ross Feeney on Drums along with Duncan Alcorn and Aaron Lamb from the Band Interism.
Duncan from the band gave a huge shout out to the Caboolture Snakes Rugby in the interview you never know you might catch up with them at a snakes function in the future.