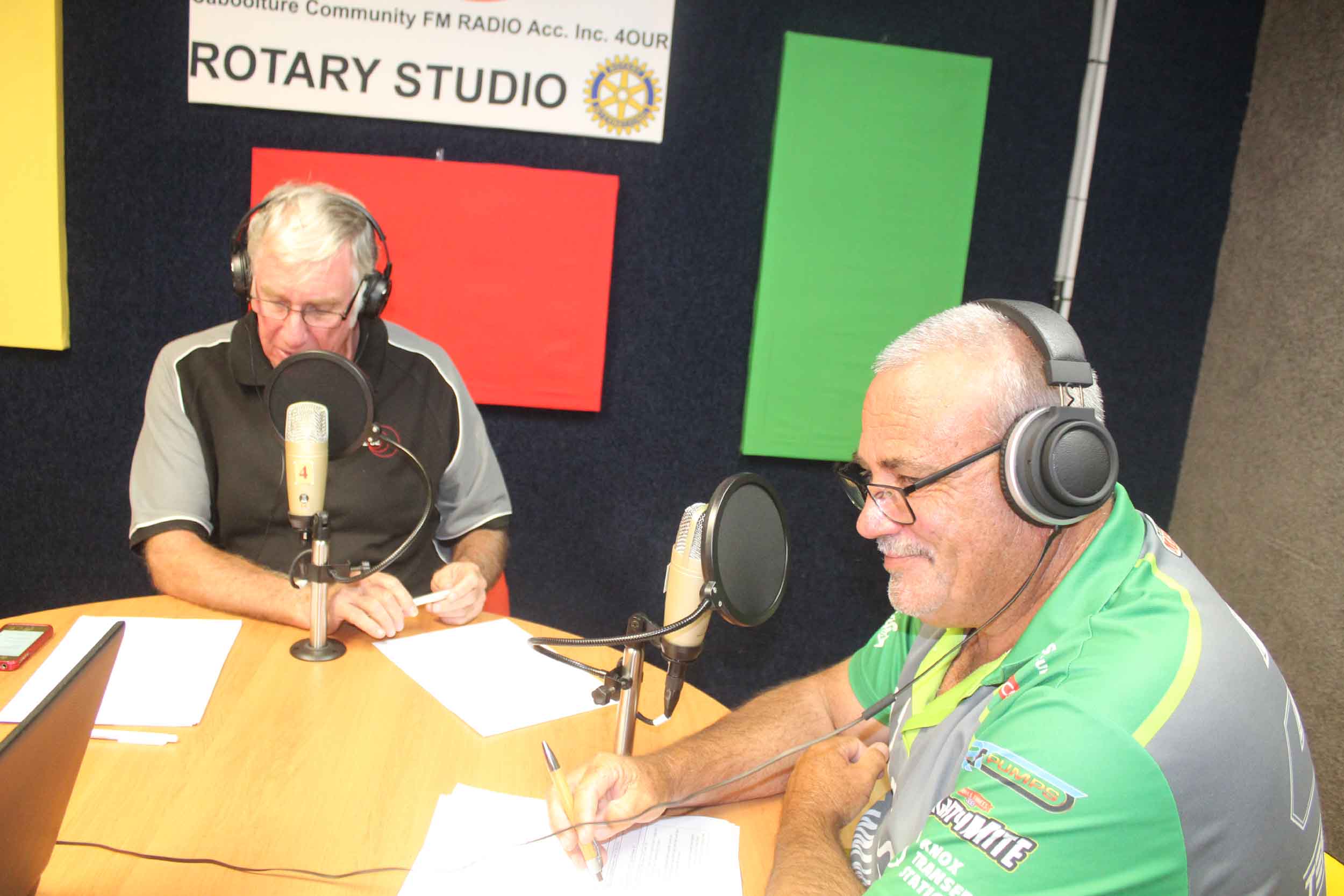 Motor Torque on Sport 101.5 2019-06-13
Motor Torque - Thursday 13 June 2019 - program 17
Time
Segment
7.00-7.02pm
Introduction:  Steve Buchanan  from the Qld Motor Sports Officials Association
7.02-7.16pm
Segment 1: Interview with John Tetely: CEO Queensland Raceway - previous interview on 16 May
7.16-7.18pm
Segment 2: Panel:

·       Interview follow up

7.22-7.28pm
Segment 3: Panel:

·       News:

o   Supercars ( Darwin )

o   Other

7.28pm
Sign off
·       Yes, There are noise limits at Lakeside Park!
Lakeside Park and its activities are held to a strict noise limit requirement. These limits are imposed upon Lakeside Park by Moreton Bay Regional Council.
The noise limits for Lakeside Park are tested statically at a distance of 8 metres from the exhaust exit point of the vehicle. All vehicles must be below 95db to proceed onto the race circuit. Whilst on the circuit noise limits are also tested and enforced, 95db at the tracks edge.
Lakeside Park's flagship event, the Lakeside Classic, has been cancelled as the circuit's noise issue remains unresolved.
Racing remains suspended at the Kurwongbah circuit, just north of Brisbane, a decision which was made by operator Queensland Raceways in October last year due to mounting fines over noise breaches.
While a number of sprints, regularities, and club days have taken place at the circuit since, the Lakeside Classic, scheduled for July 19-21, would have been the first race meeting at Lakeside Park in 2019.
A letter posted on Queensland Raceways' website announces the cancellation, which it puts down to Moreton Bay Regional Council's (MBRC) refusal to grant a moratorium which would allow such events to take place.
At the time of the suspension, Queensland Raceways CEO John Tetley had claimed that Lakeside Park should be classified as a 'Sports Ground' rather than 'Outdoor Entertainment Venue', granting it a 75dBA noise limit rather than the current 70dBA.
Another letter on Queensland Raceways' website, dated January 1 of this year and to which Tetley had put his name, had advised that circuit management had met with Planning Minister Cameron Dick, local (Kurwongbah) state Member of Parliament Shane King, and MBRC.
That letter, which thanked the minister and local member for their support, expressed a hope for "some temporary moratoria" to allow the Lakeside Tribute to take place in March.
The Tribute was ultimately cancelled and Queensland Racing Drivers' Championship competition moved to Queensland Raceway in Ipswich.
This week's letter states, in part: "One of those proposals (to MBRC) was to ask for the re-instatement of the moratorium granted by MBRC so we could enjoy special events like the Lakeside Classic. The MBRC cancelled that moratorium without any discussion with QR.
"Now, the MBRC have refused to grant even that temporary relief for this year's Classic and brought in yet more consultants to tell them what to do. No dates for completion of the 'investigation' have been published.
"Everyone who deals with government knows this is a bureaucratic delaying tactic – hoping that QR, and you, will give up on Lakeside."
Lakeside Park opened in 1961 but closed in 2001 primarily due to financial issues, in part due to the opening of Queensland Raceway in Ipswich in 1999.
It reopened in 2008 after Queensland Raceways took out a 30-year-lease of the facility from then-owner Pine Rivers Shire Council, which subsequently amalgamated with other councils to form Moreton Bay Regional Council.
It was the latter body which granted approval to use the facility for motor racing again.
Supercars:
Craig Lowndes believes Scott McLaughlin has "one of the strongest opportunities" to make Supercars history this season, starting with this weekend's Triple Crown in Darwin.
The DJR Team Penske driver has won 10 of the first 14 races so far on the way to establishing a mammoth 244-point lead over his teammate Fabian Coulthard.
But no driver has taken the Triple Crown since it was created in 2009 and while Lowndes believes McLaughlin has a great chance of doing it, he stressed there is a reason it hasn't happened before.
The Darwin Triple Crown goes to the driver who wins both races as well as Top 10 Shootout yet of the 56 Supercars races at Hidden Valley, more winners have come from P2 on the grid than anywhere else.
Incredibly, it's still yet to be won. In fact, not since 2014 has a single driver won more than one race over the weekend.
McLaughlin is among those to have taken out two legs of the Triple Crown; scoring the Sunday win and pole in 2017, after a mistake left him second in the Saturday race.
He won the Saturday encounter last year, but was second in the Shootout and race on the Sunday, suffering from overheating issues along the way.
McLaughlin is keen to see how the new-for-2019 Mustang fares at Hidden Valley, including on its 1.1km front straight.
McLaughlin will sport an indigenous-themed helmet and boots in Darwin, with the latter auctioned off to raise funds for Motor Neurone Disease prevention charity FightMND.
Next supercars is in Townsville
F1:
Daniel Ricciardo hopes to put on a show at Renault's home French Grand Prix this month after the team doubled their season's points tally in Sunday's Canadian Grand Prix. The Australian finished sixth in Montreal, the seventh race of the year, with German team mate Nico Hulkenberg a close seventh.
Did Sebastian Vettel deserve the penalty that cost him victory in Sunday's Canadian Grand Prix? Vettel led from pole position to chequered flag but the five seconds added on, for running wide and returning to the track in an unsafe manner, handed victory to Mercedes' Hamilton, Rosberg's former team mate.