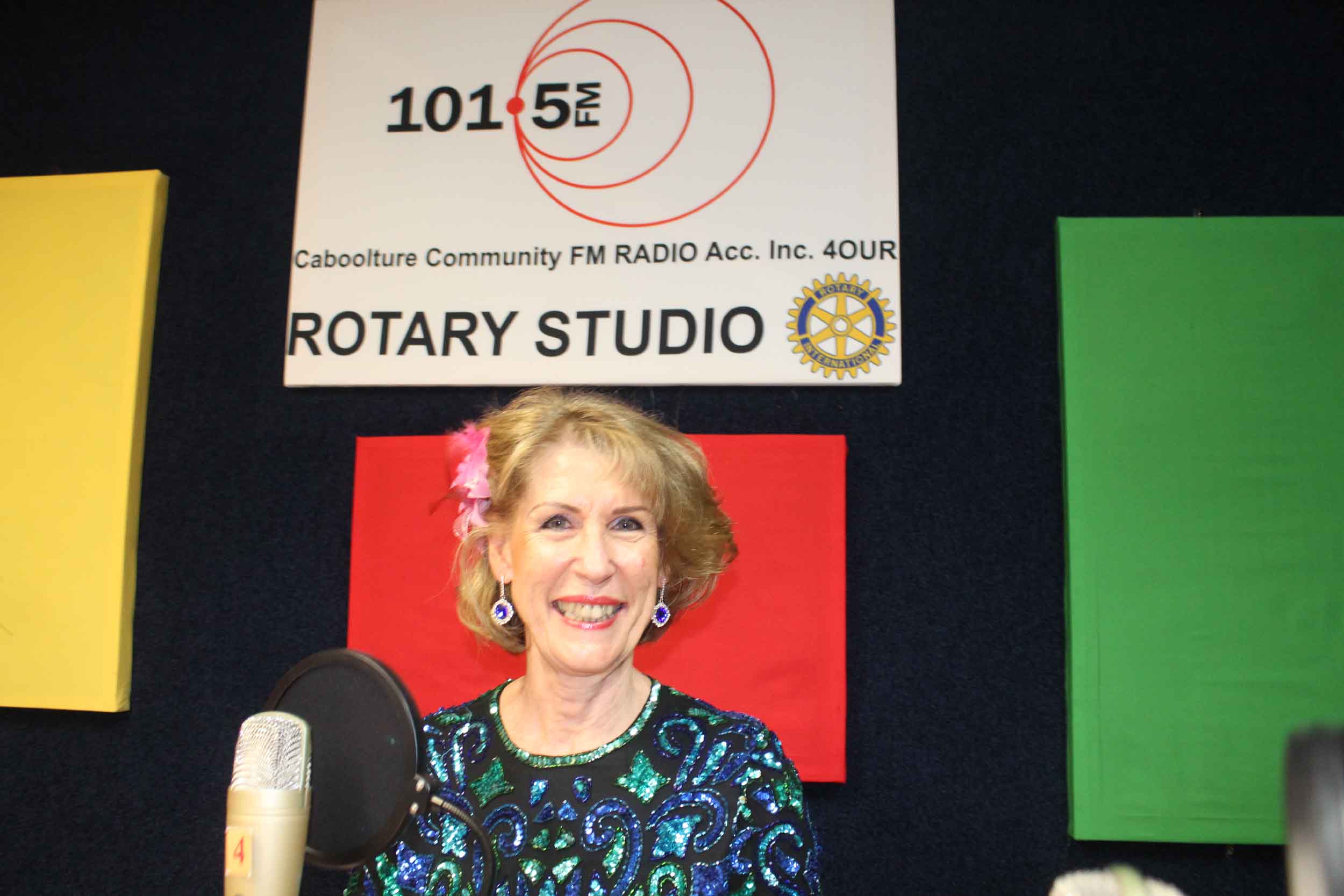 Rana Jewell for Hot Inspirations on 101.5 2019-05-02
Feisty senior women who will entertain you and help our farmers in crisis by donating to the QCWA Rural Crisis Fund.
Come along on Saturday night 11 May in Deception Bay. Everybody wins - you have fun, the farmers get much needed support, the club gets patronage and we get to share our passion and stay fit - song, dance, comedy, instrumental....and more….. 17 April 2019
Inspiration is coming to The Deception Bay Club (aka the bowls club) on Saturday 11 May 2019 – come along
to see Hot Inspirations in action at the Farmers' Cabaret – a fabulous assortment of entertainment plus a
portion of the proceeds are donated to the Qld Country Women's Association (QCWA) Rural Crisis Fund
which assists farmers and their families with household support in every part of Queensland.
Rana Jewell says:  "We love to support bowls clubs, many smaller ones are struggling or closing down. This Deception Bay
Club is amazing – it is 100% run by volunteers."
When asked what does this Club mean to you? Meg, a member, says: "value for money, great food and entertainment, good for families."
Everybody wins: you have fun, the farmers get support, the Club gets patronage and we get to stay passionate, fit and active.
The performance troupe is made up of four feisty 60+ women.
The founders are: Joy Darmody, Rana Jewell and Kristy Ulla, and now our understudy, Dala Lowen. "We present a variety cabaret show – it's a mix of solos, duos and trios performing song, dance, comedy and instrumental to a range of music from the 40s to the 70s" says Jewell.
As one fan wrote to us: "you create a community" and another: "I love your social enterprise business model, doing good and having fun while earning a living."
This is a show you have to experience to appreciate.
Patsy, who attended our recent Caboolture gig, says: "They have to be the Charity Queens extraordinaire...please see them if they come to your town for couple of hours of music from 40's to 70's…guaranteed a laugh a minute."
One of our Toowoomba fans added: "No-one likes where we are heading (old age) but you make light of it and your costumes are to die for!" "You lift our spirits".
Jewell says: "In the past few years we've raised and donated more than $5,000 to various charities and local families in need."
Diane says: "Haven't laughed so much in a long time."
What: Hot Inspirations Farmers' Cabaret
When: Saturday 11 May 2019, Show commences 7pm (2 hrs with interval)
Where: The Deception Bay Club (aka Bowls Club)32 Bayview Terrace, Deception Bay Qld
Price: $15 pre-paid, (Club Meals extra – café opens 5.30 pm) - $5 from each ticket + 100% raffle
proceeds to charity
Tickets: Phone Rana 0408 510 001, or online https://www.stickytickets.com.au/84301
Choeck out more details on our events page for this event