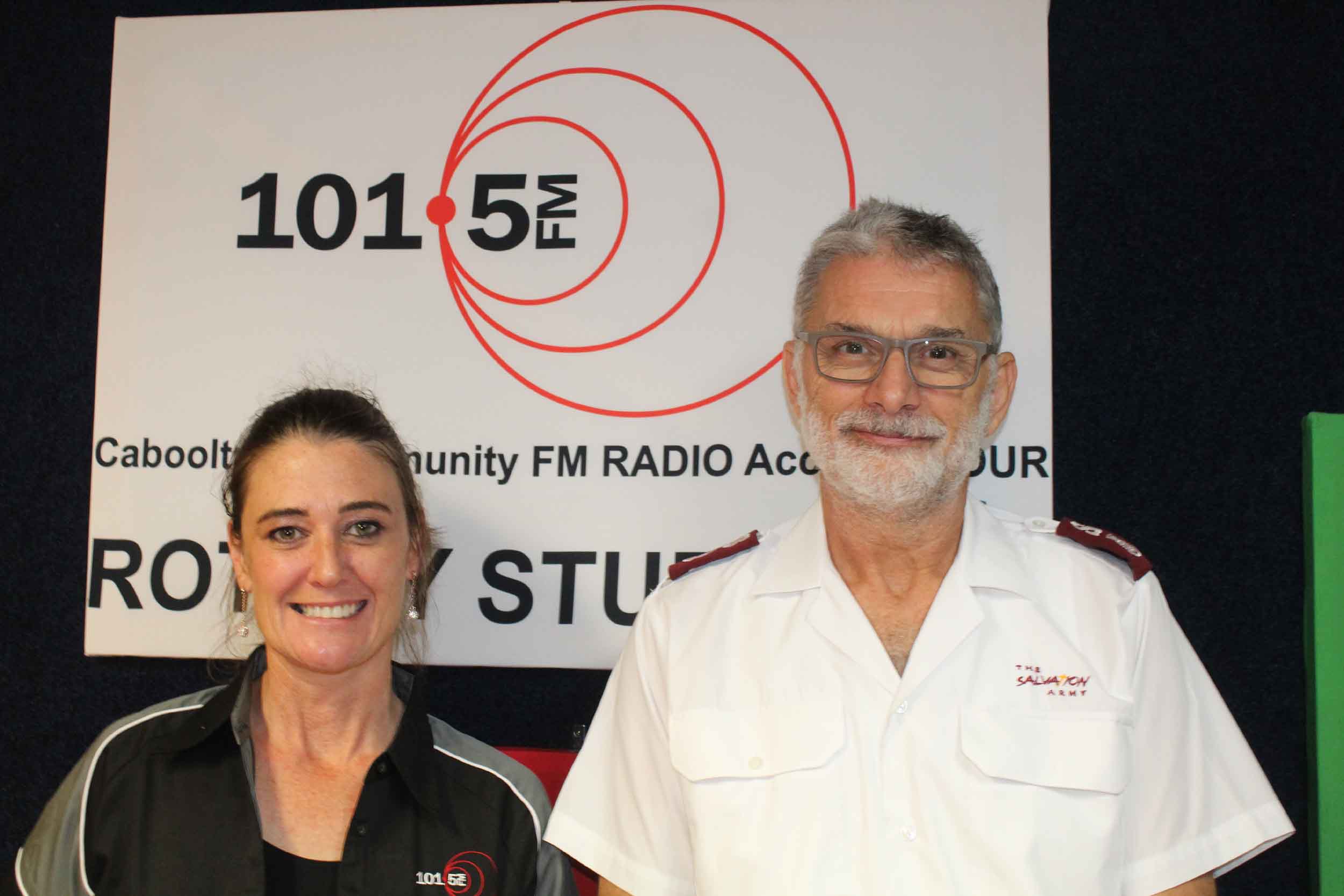 Major Bruce Ellicott Caboolture Salvos Talks with Sally-Anne On 101.5 2019-04-19
Major Bruce Ellicott - The Salvation Army Caboolture
The Salvation Army is definitely an organisation within our community at the cold face of the crippling effects of drugs, alcohol and domestic violence.
Their assistance is generally given to those who have had to swallow their pride and ask for help at a time in their life when they have had no where else to turn.
A place where none of us want to be, but sadly sometimes massive trauma, circumstance and life changing situations can take a successful person and crush their lives.
We discuss the local support groups, referral and outreach programs and their iconic cupcakes, lovingly decorated by a team of passionate ladies, the eldest being in her 80's.
Their store is always in need of items that can be given to homeless, including furniture.
Non perishables for their food cupboard (please make sure they are not expired) and donations can be made every week on a Thursday between 9 and 5 at the Morayfield Shopping Centre, just near the Coffee Club and Target.
If you can, please give generously .