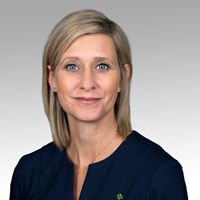 Susan Lamb Federal Member for Longman February Chat on 101.5 2019-02-04
2019 Begins with a massive funding boost for community groups
With the support of the Longman Community Consultation Committee (the Committee), Federal Member for Longman, Susan Lamb MP, has successfully lobbied for 19 community organisations to receive federal funding that will assist them with getting their projects off the ground.
Ms Lamb said "It's a great feeling, knowing that the Committee's efforts have paid off and we've again been able to deliver this much-needed funding to groups in our community,"
"Our local community groups fight each day to make our community an even better place to live by supporting people through difficult times and promoting better health and wellbeing. They do all of this with limited resources and incredibly dedicated volunteers,"
"Each year, the Committee and I work extremely hard to put forward persuasive arguments to the Department of Industry, Innovation and Science to make sure our local groups have the best possible chance of getting funding for their projects,"
"At it stands, 17 of the 19 organisations who we lobbied for have succeeded in their applications. We're absolutely thrilled with this outcome,"
"We're still working with two other organisations to complete their applications,"
"So far, out of the $150,000 available to organisations in our area, we've managed to get $138,853 allocated to projects that will directly support people in our community,"
"In my role as the local MP, I've made it my mission to bring organisations, groups and businesses together to form a powerful and united stakeholder group, so that we're able to get what people here need,"
"With our success in the Stronger Communities Programme, we've demonstrated that we get the best outcomes when we work together."
The organisations that have benefited from the Stronger Communities Programme so far include:
| | | |
| --- | --- | --- |
| Organisation | Project description | Grant value |
| Beachmere District Men's Shed | Funding will be used to plan, construct and fit-out the Beachmere Men's Shed at the Rogers Road Sportsground. | $20,000.00 |
| Beachmere State School (BSS) P&C | With an additional funding boost, the BSS P&C will be able to move forward with constructing an outdoor sensory playground. The facility will foster a learning environment that caters to students with unique learning needs. | $10,000.00 |
| Bribie Island Mahalo Outrigger Canoe Club | As a result of additional funding, the Club will be able to purchase new equipment and make refurbishments to existing equipment, including life jackets, steering paddles, a boat trolley, paddles, a GPS tracker, as well as building storage racks and repainting canoes. These upgrades will allow the Club to build on its strong commitment in providing a safe environment for its participants. | $4,500.00 |
| Bribie Island Surf Life Saving Club Inc | With an injection of Stronger Communities funding, the Surf Life Saving Club can now purchase a new Articulated Terrain Vehicle (ATV). The new ATV will be vital in assisting volunteers with patrolling activities and rescues in Woorim. | $9,165.00 |
| Dakabin State School (DSS) P&C Association | The Social Hive is a project spearheaded by the DSS P&C which aims to provide a meeting place for students, families and local stakeholders to build more cohesive relationships and partnerships. With their Stronger Communities funding, the P&C will be able to begin rolling out this exciting new project. | $7,500.00 |
| Dragons Abreast Bribie Island | Dragons Abreast will allocate their grant money towards a number of hi-vis ocean racing jackets. The jackets are lightweight and breathable, improving the safety and comfort of their members while participating in activities. This will be the second time that Dragons Abreast have been successful in their application for Stronger Communities funding. | $5,000.00 |
| Endeavour Foundation | With success in their application for funding, the Endeavour Foundation is able to add a Virtual Learning Environment (VLE) to its suite of resources that support participants with learning difficulties. The VLE is comprised of virtual reality software and headset technology which supports people with disability to learn and apply behaviours that build their independence and confidence. | $5,148.00 |
| Lions Club Bribie Island | The Bribie Lions will be able to continue their fantastic fundraising work in our community with the purchase of new gazebos, a BBQ table and chairs. | $2,500.00 |
| Narangba State School (NSS) P&C Association | With an injection of Stronger Communities funding, the NSS P&C will be able to continue work on its undercover, multipurpose facility located at the bottom oval. Students as well as community and sporting groups will be able to hire the facility for recreational and fundraising activities. | $6,590.00 |
| Ningi Community Hall Association | The Ningi Community Hall plans to upgrade their Crafty Shed to provide better service to participants and the local community. Access to Stronger Communities funding will enable them to fit the building out with better lighting, a new TV and data connection points. | $2,500.00 |
| Queensland Country Women's Association (QCWA) -Caboolture Branch | A new disability toilet, tables and chairs, air conditioning and glass doors will be included as part of QCWA's plans to refurbish their building thanks to their approved Stronger Communities funding. | $20,000.00 |
| Scout Association of Australia (Queensland Branch) - Caboolture Scout Group (CSG) | Building on their commitment to participant safety and overall regulatory compliance, CSG plans to upgrade the electrical system in the scout den. New safety switches, LED lighting, flood lights and repairs to their meter box will be included as part of the upgrades. | $2,500.00 |
| Spiders Boxing Club (SBC) | SBC will soon be able to transport young boxers to and from tournaments, with plans to use their Stronger Communities funding to purchase a vehicle. The new vehicle will eradicate any barriers to participation by providing transport to children and families experiencing disadvantage. | $15,000.00 |
| St Vincent de Paul Society (Vinnies) - Bribie Island | Vinnies Bribie Island will allocate their Stronger Communities grant money to the fit-out of their Bribie store. The fit-out will include fixed sorting tables, suitable storage facilities for donated good and fixed benches for volunteers to use while sorting through donations. This project will improve the functionality of the store for both customers and volunteers. | $3,000.00 |
| Volunteer Marine Rescue (VMR) – Bribie Island | Once again, VRM has been successful in their pitch to the Committee for Stronger Communities funding. Handheld radio sets will be purchased, which will allow their volunteers to communicate with each other when facilitating community events. | $2,750.00 |
| Wamuran Stanley River Cricket Club Inc | With the Committee approving their application for funding, the Cricket Club plans to install a shelter and lighting around their outdoor three-bay cricket nets. With improved facilities, the Cricket Club will be able to provide a better experience for participants and spectators. | $20,000.00 |
| Woodford & District Bowls Club Inc | With additional funding approved by the Committee, the Bowls Club plans to upgrade its office technology, electronic number generator and its security system. The improvements will allow the Club to improve the efficiency, safety and security of its operations. | $2,700.00 |
For more information on grant opportunities, interested organisations should visit www.susanlambmp.com.au or get in touch with the Electorate Office directly on (07) 5432 3177.